Children With Guns a Major Problem In U.S., Study Says, and Doctors Say They Can Help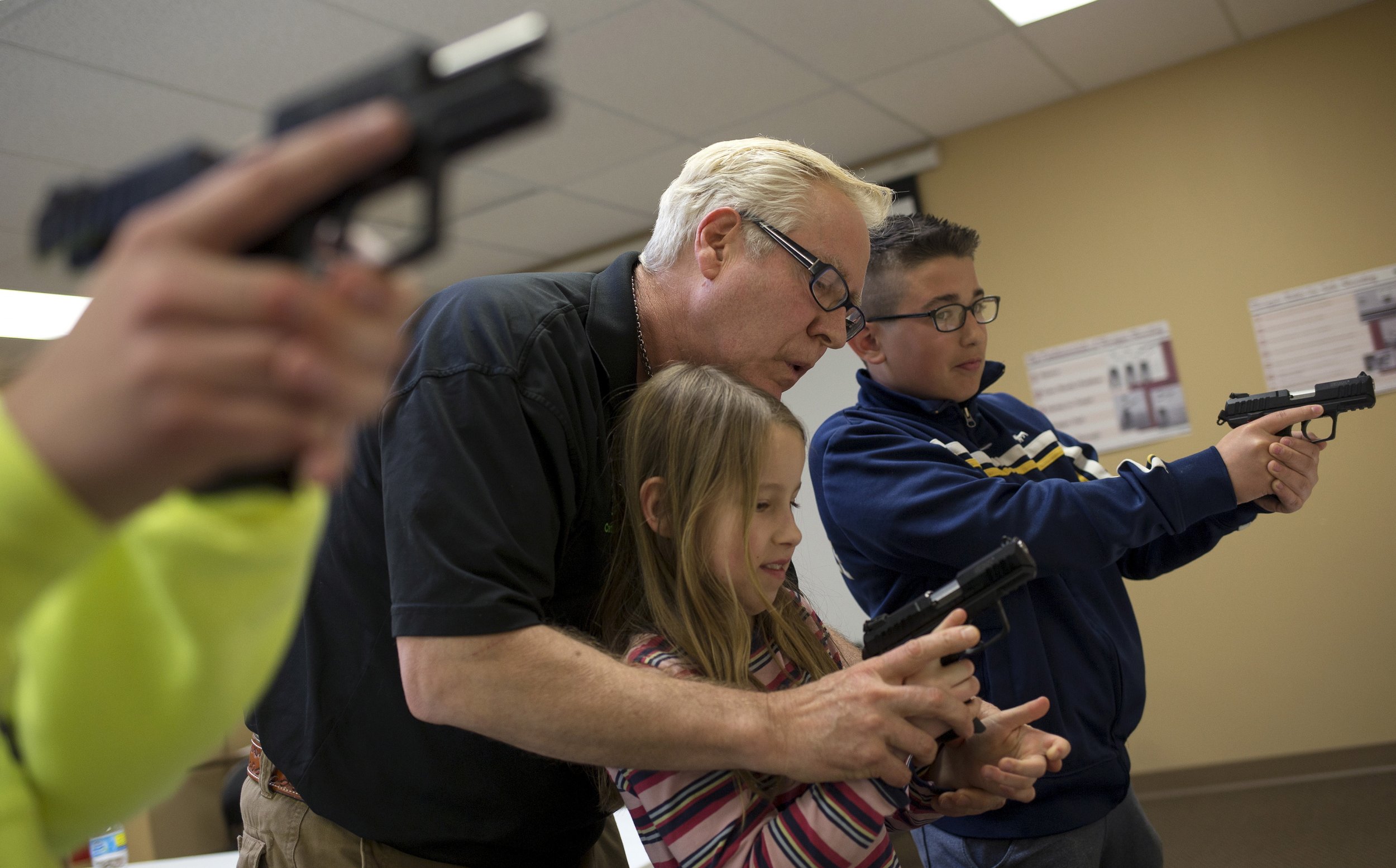 Gunfire killed about 4,500 U.S. children and adolescents in 2015, and it sends about 20,000 to the emergency room each year, according to a new review by Children's National Health System. Adolescents aged 12 to 19 comprise 90 percent of those ER visits.
Related: NRA-backed law limiting doctors' gun speech struck down
The study by researchers at Children's National Health System, published this week in Hospital Pediatrics, shows firearm-related mortality is one of the top four causes of death among American youth. Each day, about 20 Americans under age 21 are hospitalized for firearm-related injuries. Of the children who are hospitalized, about 50 percent are discharged with a disability. The yearly cost of medical treatment for gun-related injuries suffered by those adolescents exceeds $330 million, according to 2010 data.
Dr. Kavita Parikh, associate professor of pediatrics at Children's National Health System and an author of the review, said the team sought to raise awareness about "the public health issue" of gun violence. "When we think about the numbers of children who die from firearm injuries…I think that it highlights the tragedy on so many levels for us," she tells Newsweek.
In addition to publishing a summary of recent existing public health and legislative efforts to combat gun violence, the pediatricians discussed their role in empowering parents to ask questions if their children are going to a friend's house or even another family member's home.
"Our vision and our impetus in doing it was to spotlight this issue," Parikh says. "As pediatricians, we can have tremendous impact by raising awareness with the families and patients that we see so children in general can live, learn and play in safe environments."
Data show that children are more likely than adults to be victims of unintentional injuries, the majority of which occur in the home, and adolescents are more likely to suffer intentional injuries because of either assault or suicide attempts. One-third of pediatric gun injuries treated in ERs or at ambulatory care centers from 2001 to 2010 were related to attempted homicide or suicide, but the majority were unintentional or accidental injuries.
Firearms are common in U.S. households with children. The compiled data show significant variability by geographic region, with guns present in 18 percent to 64 percent of U.S. homes. Among suburban and urban households with guns, less than 50 percent of families reported storing firearms safely by using such methods as locked storage containers or locking up ammunition.
A study presented at the 2017 annual meeting of the Pediatric Academic Societies found that regions of the country with the strictest gun laws have the fewest pediatric emergency room visits for firearm-related injuries. The authors of the study found that overall, firearm-related visits to the emergency room remained consistent over time at a rate of 65 per every 100,000 visits until 2013, when they decreased to 51 per 100,000 visits. But the rates varied significantly by geographic region: The Northeast had the lowest rate, at 40 per 100,000 visits, while the South had the highest, at 71 per 100,000 visits.
Some studies have shown that gun safety in the home can improve after parents are counseled. The authors of the new review encourage other doctors to ask patients and their families about access to guns, encourage safe storage, support firearm-related injury prevention research and educate trainees about gun violence. Several states, including Montana, Missouri and Minnesota, enacted legislation limiting how and when doctors can ask patients about gun ownership or how much they are allowed to document in the medical record.
But earlier this year, in a decision gun-safety advocates viewed as a victory, the 11th Circuit Court of Appeals struck down a 2011 Florida gag order that prohibited doctors from talking with their patients about guns. Critics of the measure said the law unjustly punished medical professionals for discussing responsible gun ownership and firearm safety with patients, while supporters argued such medical discussions would infringe upon an individual's right to bear arms and push an anti-gun agenda.
Meanwhile, universal background checks have decreased firearm homicides across all ages, and child safety laws have been shown to decrease unintentional firearm deaths and suicide deaths in youth, according to the review.
The rate of firearm-related injuries in the U.S. has remained stable since the 1990s, while this rate in other countries has decreased during the same time period. "We just want to fundamentally make sure that children can live in safe environments," Parikh says. "Seeing these numbers made us want to spotlight this worrisome issue."
In future research, the authors hope to find out which specific laws are the most impactful in reducing pediatric mortality, and how regional differences, such as social gun culture and gun ownership, contribute to the regional variation seen in current gun legislation.