China Blasts U.S. for 'Outdated Cold War Mentality' After Trump's State of the Union Address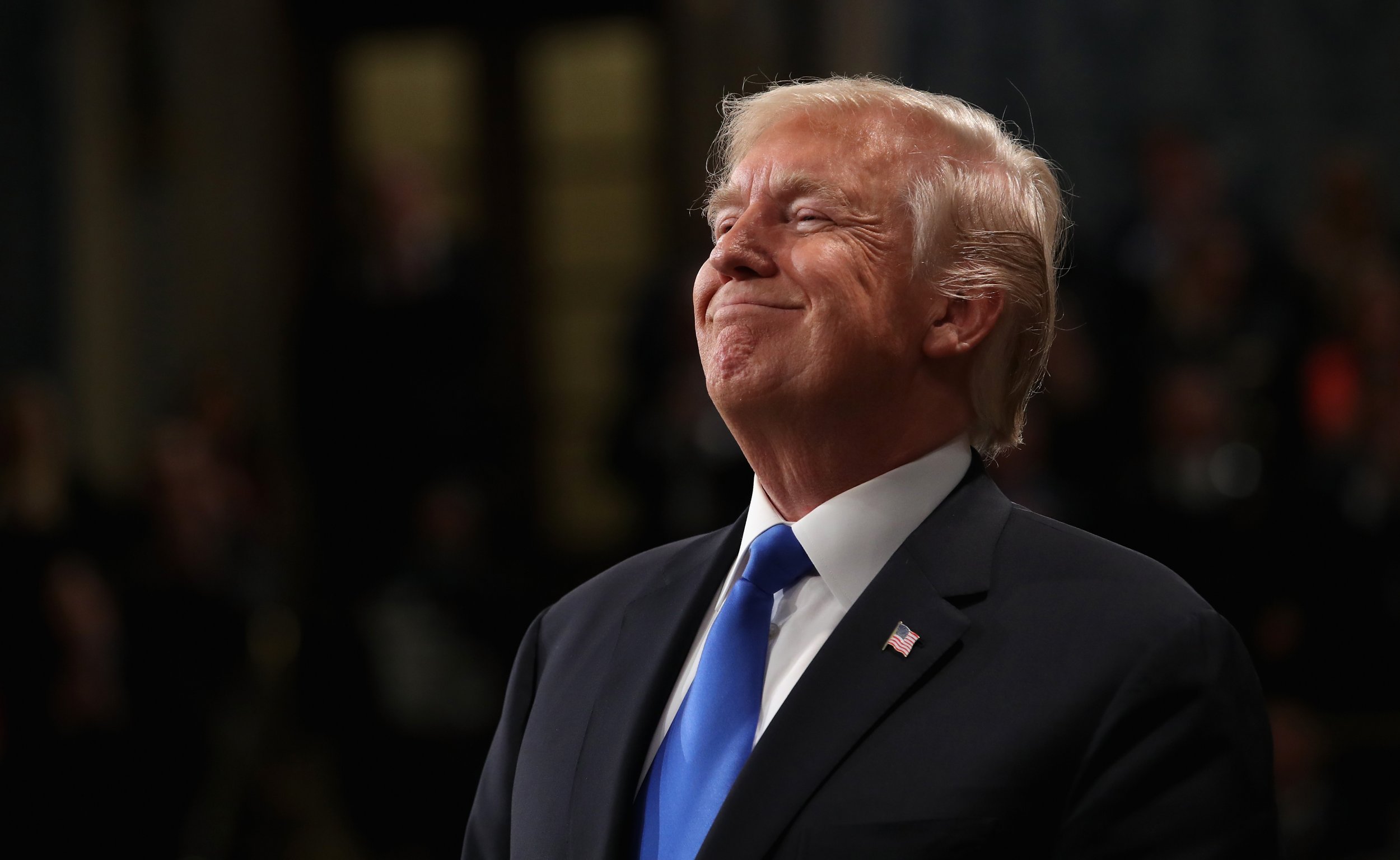 China has urged the U.S. to abandon its "outdated Cold War mentality and zero-sum ideology" following President Donald Trump's State of the Union address where he named Beijing as a rival to America's interests.
During his address Tuesday, Trump warned of "rivals like China and Russia."
"Around the world, we face rogue regimes, terrorist groups, and rivals like China and Russia that challenge our interests, our economy, and our values," he said at the Capitol. "In confronting these dangers, we know that weakness is the surest path to conflict, and unmatched power is the surest means of our defense."
In response, Hua Chuying, a Chinese foreign ministry spokeswoman, urged the U.S. to focus on the two nations' shared interests rather than any differences they may have.
"We hope the U.S. side can abandon the outdated Cold War mentality to work for the shared goal with China of properly managing our differences and upholding the steady development of China-U.S. relations," she said at a regular press briefing on Wednesday, Associated Press reported.
On the same day, China's Premier Li Keqiang also reiterated the same point, saying that shared aims of the two nations "far outweigh our differences and disagreements."
"China hopes that the United States will work with us and continue to view this relationship in a positive overall perspective," Li said.
China has accused the U.S. of having a "Cold war mentality" several times over the past few months.
A few weeks ago, Lu Kang, a Chinese Foreign Ministry spokesperson, condemned Washington for organizing an international meeting on the North Korean nuclear crisis without inviting China.
"The most important relevant parties of the Korean Peninsula issue haven't taken part in the meeting, so I don't think the meeting is legal or representative," Lu said.
In December, Hua Chunying, another Chinese Foreign Ministry spokesperson, said the U.S. should "abandon its Cold War mentality and zero-sum concept" following the announcement of Trump's new "America First" national security policy.