China Fires Back at Canada and Australia Over Actions of Air Force Pilots
China has struck a defiant tone this week as it pushed back against Canadian and Australian claims that Chinese pilots acted recklessly while intercepting their aircraft in international airspace.
Spokespersons for China's Defense Ministry accused both countries of intelligence gathering activities and said the conduct of People's Liberation Army Air Force (PLAAF) pilots was appropriate and lawful.
Canadian aircrews were said to have encountered "unprofessional" PLAAF behavior while flying UN-sanctioned missions over the East China Sea. Australia reported that one of its planes operating over the South China Sea had experienced similar behavior. Beijing claims maritime territory in both areas and has increased combat patrols to enforce those claims.
"Recently, Canadian military aircraft have stepped up close-in reconnaissance and provocations against China under the pretext of implementing United Nations Security Council resolutions," said People's Liberation Army Colonel Wu Qian in a statement released on Monday. Canadian aircrews "endanger China's national security and the safety of front-line personnel on both sides," he said.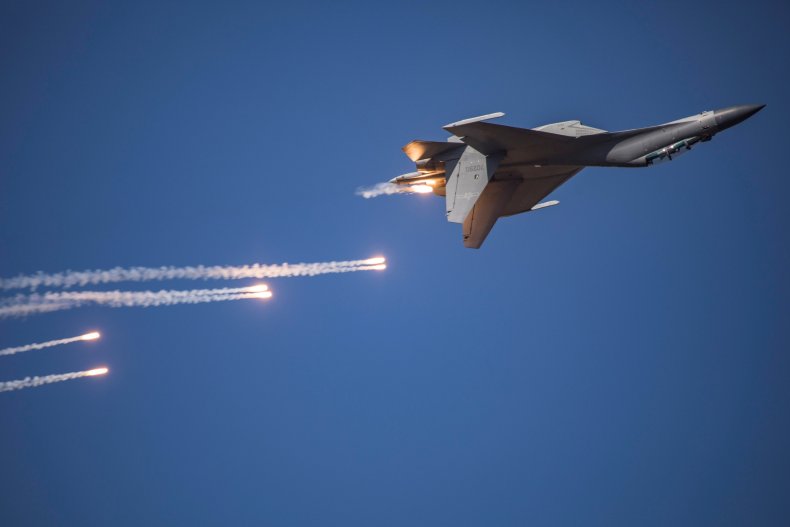 "In response to the provocative acts and unfriendly and unprofessional operations by Canadian military aircraft, the Chinese military took reasonable, effective, safe and professional actions," Wu said.
Wu said Beijing had lodged protests against Canada through diplomatic channels, and urged the Canadian military to "strictly discipline its front-line forces."
His response follows a June 1 statement by the Canadian Armed Forces, which said Royal Canadian Air Force crews in CP-140 maritime patrol aircraft were frequently intercepted while enforcing UN sanctions against North Korea—part of Operation NEON. A report the same day by Canada's Global News accused Chinese fighter pilots of flying as close as 20 to 100 feet, enough to make eye contact and raise their middle fingers at Canadians in the opposite cockpit.
Tan Kefei, another PLA colonel, delivered a similar message to Canberra on Tuesday. In a statement, the spokesperson said an Australian aircraft "repeatedly approached Chinese airspace" to conduct reconnaissance off the Paracel Islands in the South China Sea. Beijing calls the archipelago Xisha; it's also claimed by Vietnam.
Tan said the Australian aircraft "seriously threatened China's sovereignty and security." By identifying and warning it to leave, the Chinese military's response was "professional, safe, reasonable and legal," he said.
Australia's Defence Department said on Sunday that a P-8 maritime patrol aircraft of the Royal Australian Air Force was intercepted by a J-16 fighter jet of the PLAAF "during a routine maritime surveillance activity in international airspace in the South China Sea region" on May 26.
"The intercept resulted in a dangerous maneuver which posed a safety threat to the P-8 aircraft and its crew," the statement said.
Richard Marles, who became Australia's defense minister in May following the election victory of Prime Minister Anthony Albanese, told reporters that the J-16 interceptor "released flares" in front of the Australian aircrew.
"The J-16 then accelerated and cut across the nose of the P-8, settling in front of the P-8 at very close distance," Marles said. "At that moment, it then released a bundle of chaff, which contains small pieces of aluminum, some of which were ingested into the engine of the P-8 aircraft."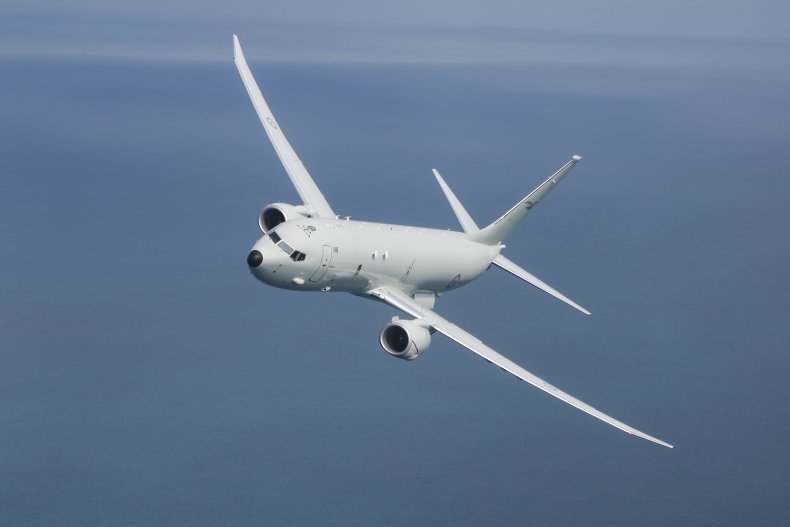 Like Ottawa, Canberra said it sought to address the issue directly with Beijing. In both cases, however, quiet diplomacy appeared to be ineffective.
As China's military capabilities have grown, it has increased the assertiveness with which it enforces its maritime claims. In recent years, it has pushed back especially hard against U.S. Navy and Air Force operations in the East and South China seas.
Washington and its allies have vowed to continue operating in accordance with international law, under UN principles of freedom of navigation and overflight. Beijing, meanwhile, is projecting its power beyond the so-called first island chain, increasing military pressure on Taiwan, which it also claims, and on Japan.
Analysts fear unprofessional military conduct, especially in the air, risks potentially deadly accidents that could further inflame tensions between China and the West.