Japan scrambled the second-highest amount of times to head off potential airspace violations by Chinese and Russian aircraft over the past year, its defense ministry has said.
Nobuo Kishi, defense minister, told reporters on Friday that the Japan Air Self-Defense Force flew 1,004 sorties to intercept approaching foreign aircraft in the 12 months ending in March, up 279 flights from the previous fiscal year.
The JASDF scrambled fighter jets a record 1,168 times in 2016, the highest since comparable data was recorded in 1958.
China's air force threatened to encroach the most number of times at 722, accounting for 70 percent of the total. People's Liberation Army flights were up more than 260 from the year before, said Japanese public broadcaster NHK. Meanwhile, Russian military aircraft drew out Japanese interceptors 266 times, up by eight.
Kishi didn't disclose the nationality of the aircraft that triggered the remaining 16 JASDF sorties, but said the majority of PLA flights were for reconnaissance and intelligence-gathering purposes, according to Japan's Kyodo News.
Beijing's "intensified activities" were increasingly "diversified and sophisticated," Japan's defense chief was quoted as saying. "In China, moves to rapidly develop unmanned aircraft have been seen."
The official said Chinese and Russia bombers and escorts conducted joint flight drills near Japan for the third year in a row, a sign of further military coordination between Beijing and Moscow.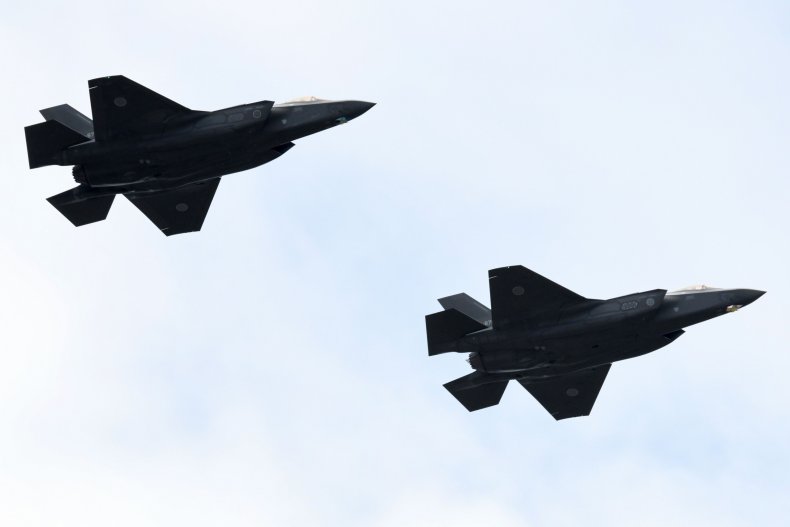 Japan, which has joined Western sanctions against Russia for its invasion of Ukraine, expelling diplomats from Tokyo as part of the fallout, has been anxiously watching the Kremlin's nuclear threats as well as its cruise missile tests in the Sea of Japan.
In the East China Sea, Japan has also been contending with increased Chinese coast guard and maritime militia vessel intrusions in the waters around the Japan-controlled Senkaku Islands, which Beijing also claims as Diaoyu.
To the south, Taiwan has also recorded an alarming rise in PLA aircraft incursions, mostly in the southwest corner of its air defense identification zone, a self-declared buffer—also used by China, Japan and South Korea—for the identification of approaching foreign aircraft.
Taipei logged nearly 1,000 Chinese air force sorties into its ADIZ between January and December last year, by far the highest on record since data was made publicly available in September 2020, a year which saw around 380 flights.
Last year's show of force—part of what defense planners believe is a psychological and hardware war of attrition—included 150 PLA flights across five days.
Unlike Japan's observations, Taiwan has scrambled interceptors to warn off Chinese fighter planes more than any other aircraft type in the past years.