China Military Starts Work with France and Germany, Tells U.S. to Mind Its Business on 'Missile Test'
The Chinese armed forces have launched two separate operations alongside France and Germany while at the same time dismissing concerns by fellow NATO Western military alliance member the U.S. regarding an alleged missile test in the disputed South China Sea.
Citing the Central Military Commission's Logistic Support Department Health Bureau, the Chinese military's official site reported Wednesday that a team of 91 personnel has departed for Munich to participate alongside Germany's own medical corps in the 14-day Combined Aid-2019 exercise set to begin that same day. The deployment was described as "the first time for China to dispatch a complete unit of medical service forces with real combat equipment to conduct joint exercise in Europe."
The drills, the second of their kind after a previous joint Sino-German training in 2016, will involve treating mass casualties and the outbreak of infectious diseases such as cholera. A separate press release by Germany's Bundeswehr said this year's exercise was "unique in the military cooperation of both states and creates the preconditions for being able to interact in medical terms in a combined UN scenario."
Just two days earlier, Chinese service members arrived at another European destination. Staff from Beijing's embassy in Paris, its consulate in Marseille and Chinese-funded business representatives greeted the Monday arrival of guided-missile destroyer Xi'an in France's southern port of Toulon. Chinese 32nd escort taskforce commander Zhao Weidong was cited by the same military site saying the visit would include "official meetings, joint exercises and other events" including basketball matches.

The official outlet also cited Chinese embassy Chargé d'Affaires Yu Jinsong as saying the visit is of "special significance" for two countries, enhancing their "strategic partnership" and "strengthening the understanding and friendship" between them.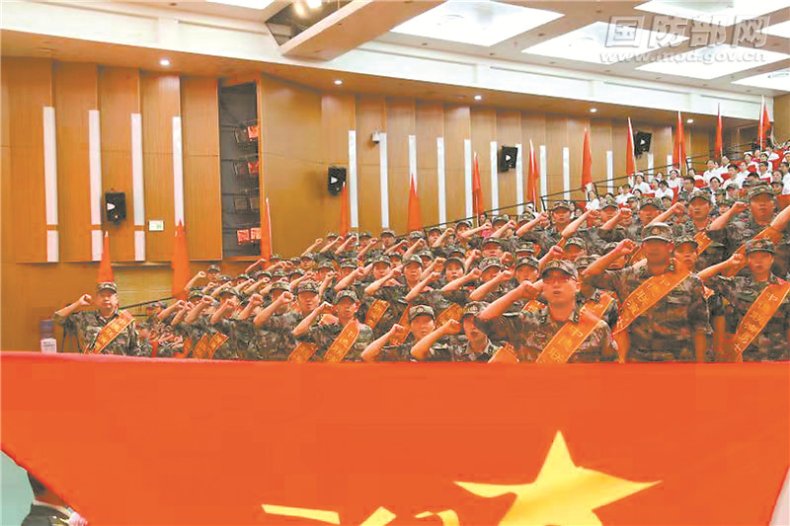 The dual missions come at a complex time for relations between Europe and China, whose growing economic influence has launched as many opportunities as it has suspicions in the West. Chinese President Xi Jinping has already launched scores of multibillion-dollar infrastructure projects across Asia and Africa as part of his Belt and Road Initiative and has sought to expand his country's investments into Europe, an effort that has slowly caught on.
In March, Xi visited Italy to oversee the signing of a memorandum of understanding between Beijing and Rome, which he managed to recruit to his global project. He then traveled to France, which too signed up for billions of dollars in bilateral trade agreements. Even German Chancellor Angela Merkel, who had expressed skepticism about Chinese investment, stated that Europeans "want to play an active part" in the Belt and Road Initiative following talks with Xi, French President Emmanuel Macron and European Commission President Jean-Claude Juncker.
Nikkei Asian Review reported Saturday that Germany's state-run Deutsche Bahn railway company planned to boost Europe-China freight rail services by 17.6 percent next year as part of Berlin's growing interest in the Belt and Road Initiative.
Still, suspicions linger as to what risks China's heightened economic presence in Europe may bring. The U.S., in particular, has attempted to dissuade European powers from doing business with China and has even threatened to cut intelligence-sharing deals with those that dealt with Beijing's unrivaled 5G telecommunications network, fearing leaks to state-run Chinese companies. While President Donald Trump promised to ease some restrictions on Chinese tech giant Huawei, the firm still remained officially blacklisted as of Wednesday.
Beijing's growth has left Washington's own global economic dominance challenged and administration has attempted to reign in the People's Republic. U.S. officials have accused China of setting "debt traps" to lure countries into taking loans they may not be able to pay off, thus drawing greater Chinese intervention into their domestic affairs as some countries put up natural resources as collateral—something Chinese officials have vehemently denied.
As Trump launched tariffs intended to shore up domestic production, however, ties with China and the European Union, among others were damaged. Facing trade disputes with both, Trump tweeted Wednesday: "China and Europe playing big currency manipulation game and pumping money into their system in order to compete with USA. We should MATCH, or continue being the dummies who sit back and politely watch as other countries continue to play their games - as they have for many years!"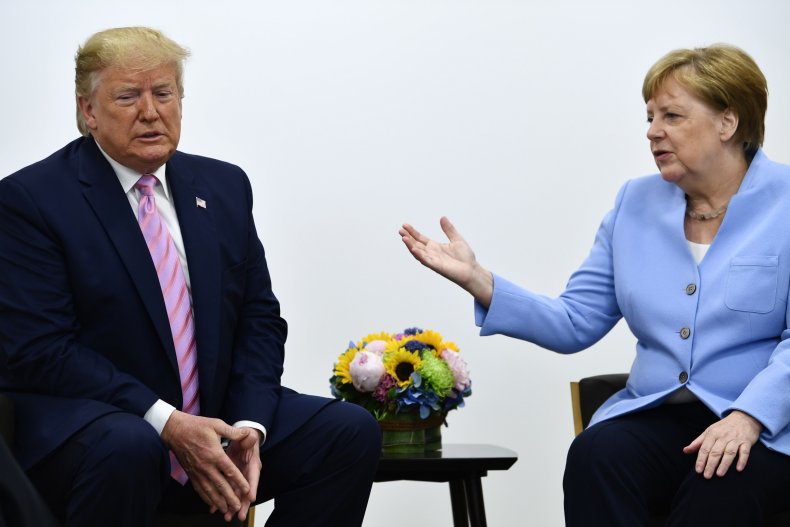 The feud between Washington and Beijing has not been limited to economics, however. The U.S. has also sought to push back against China's growing military infrastructure in the South China Sea by boosting its own presence there, leading to tense confrontations between the two.
Reports emerged Tuesday that China had conducted an anti-ship ballistic missile test in the South China Sea, where Beijing has laid expansive territorial claims challenged by other regional countries. The reports were later confirmed by U.S. officials to NBC News and Reuters cited Pentagon spokesperson Lieutenant Colonel David Eastburn as saying the U.S. military was "aware of the Chinese missile launch from the man-made structures in the South China Sea near the Spratly Islands."
"I'm not going to speak on behalf of all the sovereign nations in the region, but I'm sure they agree that the [People's Republic of China's] behavior is contrary to its claim to want to bring peace to the region and obviously actions like this are coercive acts meant to intimidate other [South China Sea] claimants," he added.
Responding to this, Chinese Foreign Ministry spokesperson Geng Shuang referred reporters Wednesday to his country's military, but highlighted recent military moves in the region by the U.S., which has up to 279 bases in the Asia-Pacific region.
"I would like to remind you that it is the U.S. who has sent aircraft carriers to the South China Sea," Geng said. "The international community sees plainly who is militarizing the South China Sea and disturbing its tranquility."