Now China Says It Has Spotted a UFO
Chinese authorities are reportedly preparing to shoot down an "unidentified flying object" spotted in the skies near the eastern Shandong Province.
Maritime authorities announced on Sunday that the object was spotted near the city in Rizhao, according to the state-run Global Times newspaper.
The newspaper said authorities were preparing to shoot the object down, and were urging fishermen in the vicinity to be safe.
It comes after U.S. F-22 fighter jets shot down three objects in the airspace above the U.S. and Canada this month.
Authorities said one that was shot down off the South Carolina coast on February 4 was a spy balloon from China. The balloon was equipped to detect and collect intelligence signals and was part of a larger Chinese surveillance program that has been operational for several years, U.S. officials said.
But Beijing has insisted it was a civilian airship collecting meteorological data that had accidentally blown off course.
On Friday, an object roughly the size of a small car was shot out of the skies above remote Alaska.
Officials could not say where that object came from or what purpose it had but White House National Security spokesman John Kirby said it was shot down because it was flying at about 40,000 feet and posed a "reasonable threat" to the safety of civilian flights.
U.S. Northern Command said recovery operations for the wreckage are continuing on sea ice near Deadhorse, Alaska.
Then on Saturday, Canadian Prime Minister Justin Trudeau said a U.S. fighter jet had shot down an "unidentified object" that was flying high over the Yukon in northwest Canada.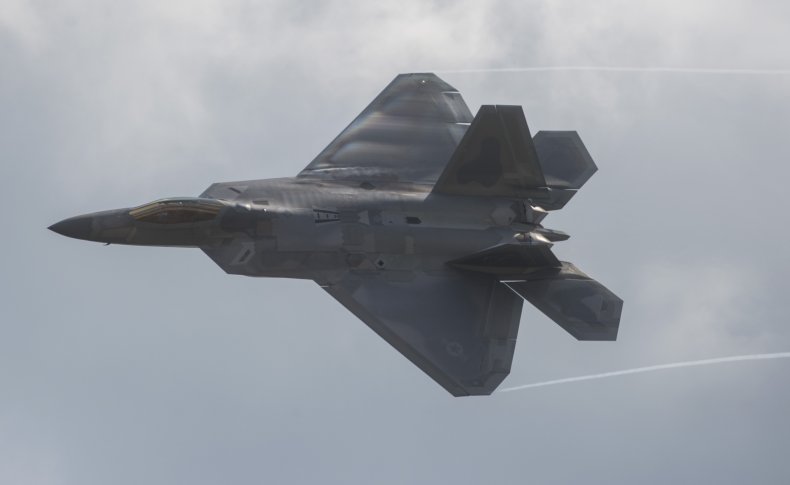 Pentagon press secretary Brigadier General Pat Ryder said North American Aerospace Defense Command (NORAD) had detected the object flying at a high altitude over Alaska on Friday evening and it crossed into Canadian airspace on Saturday.
Ryder said jets were scrambled following a call between Trudeau and President Joe Biden, who also ordered the object to be shot down. "A U.S. F-22 shot down the object in Canadian territory using an AIM 9X missile following close coordination between U.S. and Canadian authorities," Ryder said.
Trudeau said Canadian Forces would "recover and analyze the wreckage of the object."
Canadian Defense Minister Anita Anand said it was too soon to speculate where that object had originated but that it was "potentially similar" to the spy balloon shot down on February 4, "though smaller in size and cylindrical in nature."
Newsweek has contacted China's foreign ministry for comment.