Pentagon '100 Percent' Certain China Balloon Was Surveillance Asset
A Defense Department spokesperson said Wednesday that the Chinese high-altitude balloon shot down off the East Coast last weekend was definitely not civilian in nature.
Pentagon press secretary Brig. Gen. Pat Ryder told a media briefing there was no possibility the dirigible was a weather-monitoring balloon, as has been insisted by Chinese officials.
"I can assure you this was not for civilian purposes. We are 100 percent clear about that," said Ryder, who called the balloon "an intelligence-collection capability." If it were a weather balloon, he said, any "responsible nation" would have notified governments before an errant aircraft crossed into another's sovereign airspace.
"The [People's Republic of China] did not do that. They didn't respond until after they were called out," Ryder said.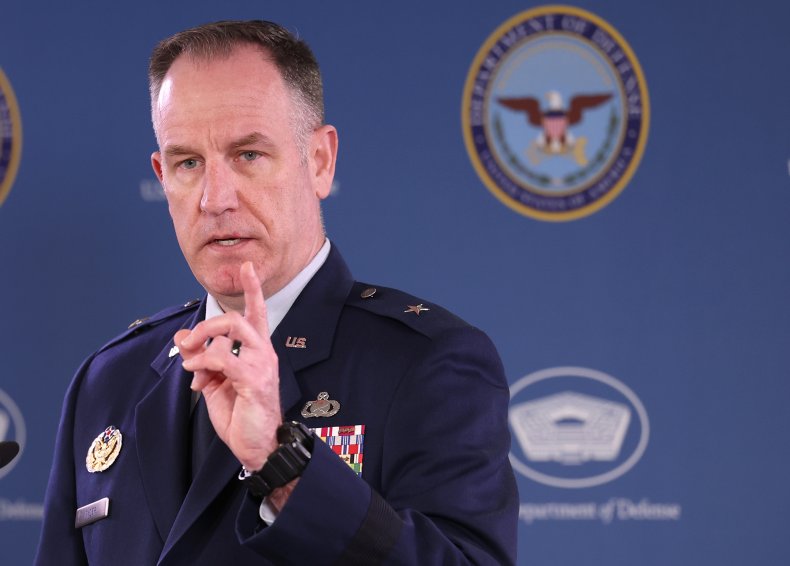 The United States believes the balloon was part of a larger Chinese surveillance balloon program, whose purpose is to surveil military sites. The program has been operational for several years, with similar craft spotted over at least five continents, he said.
According to Ryder, these intelligence-gathering assets vary in size and capability. On Monday, Gen. Glen VanHerck, commander of NORAD and USNORTHCOM, estimated the recently downed balloon was 200 feet tall and carried a payload the size of a regional jet airliner.
The Pentagon said China declined a secure call between Defense Secretary Lloyd Austin and Chinese Defense Minister Wei Fenghe shortly after the balloon was shot down on February 4.
Mao Ning, China's foreign ministry spokesperson, insisted at a briefing earlier Wednesday that the entry into U.S. airspace by the "unmanned Chinese civilian airship" was unintentional, and that the U.S. decision to use force was "unacceptable and irresponsible."
"Exaggerating or hyping up the 'China threat' narrative is not conducive to building trust or improving ties between our two countries, nor can it make the U.S. safer," Mao said.
The Defense Department has been careful about its disclosures as the recovery mission off South Carolina continues. VanHerck said it was Washington's intention to provide the public with "as much information as we can."
Beijing therefore faces the prospect of having its sensitive technologies and information-collection methods publicized to the world, in what would be a coup for the U.S. and its allies, and a potential embarrassment for China's leaders, even if it has come at the cost of Secretary of State Antony Blinken's postponed trip to the Chinese capital.
The Pentagon this week said four high-altitude objects—three in the Trump administration and one early in the Biden administration—previously overflew U.S. soil and were only later determined to be Chinese surveillance balloons. Officials have acknowledged a past "domain awareness gap," but Ryder argued it didn't represent an "intelligence failure."
He said the "body of knowledge" the intelligence community has built on China's balloon program, including by studying this fifth craft, means the U.S. was "very confident" it could detect them in the future.
"I would not be surprised if the PRC starts to reevaluate its dirigible collection program," he said.
Do you have a tip on a world news story that Newsweek should be covering? Do you have a question about China? Let us know via worldnews@newsweek.com.