China Clashes With Czech Republic Over Taiwan Overtures
Fresh cracks are emerging in China's relations with Central and Eastern Europe after the Czech Republic's new president-elect held a rare call with his Taiwanese counterpart this week.
Petr Pavel, 61, an independent candidate voted into the top Czech post over the weekend, beat Andrej Babis, 68, the country's populist former prime minister and a billionaire Euroskeptic.
Like most countries in the world, the Czech Republic maintains official relations with China and only informal economic and cultural ties with Taiwan. Pavel's call with President Tsai Ing-wen on Monday marked an unprecedented departure from decades of diplomatic practice.
The telephone conversation, which Taipei said lasted around 15 minutes, came after Tsai congratulated Pavel on his win. The Czech president-elect tweeted: "I thanked her for her congratulations and I assured her that Taiwan and the Czech Republic share the values of freedom, democracy, and human rights."
"We agreed on strengthening our partnership," he said. "I also expressed hope to have the opportunity to meet President Tsai in person in the future."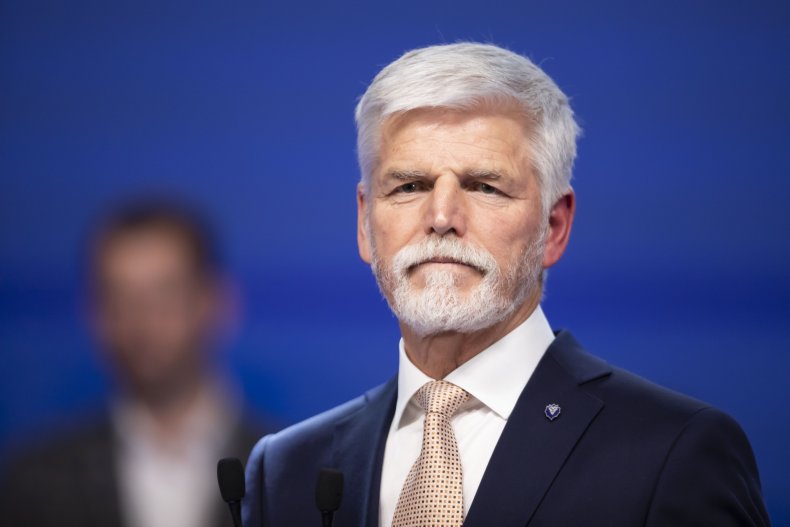 Such a meeting, observers said, would be the first between a European head of state and a Taiwanese counterpart in the absence of formal diplomatic recognition. Taiwan's foreign ministry spokesperson Jeff Liu said Tuesday that Taipei welcomes any opportunity to deepen its partnership with Prague.
Beijing views Taiwan as its own despite Taipei's rejection of the sovereignty claims. Mao Ning, the Chinese foreign ministry spokesperson, said Pavel "ignored China's repeated dissuasion and demarches and insisted on stepping on China's red line" by speaking with Tsai.
The new leader in Prague "hurt the feelings of the Chinese people," Mao said at a regular briefing on Tuesday, in remarks that were later omitted from the ministry's official transcript.
In a tweeted response later the same day, Pavel said he understood China's reaction.
"But we are a sovereign country and we do what we think is right. Taiwan is a democratic country and we share values with it, as well as important trade relations," he wrote.
Donald Trump was also president-elect when he accepted a short congratulatory call from Tsai in December 2016. After similar interventions from Beijing, the White House tamped down the significance of the exchange to pursue more favorable trading relations with China.
Pavel, a former army general who chaired NATO's highest military body from 2015 to 2018, campaigned on a promise to bind the Czech Republic's future to the Western alliance as well as the European Union. He has reaffirmed staunch support for Ukraine and has taken a harder line on Russia and China in the process.
Pavel's role as Czech president, which begins when he's sworn in early next month, is largely ceremonial. But among his key responsibilities is a mandate to pick the country's next prime minister, who will form and run the government.
The republic inherited former Czechoslovakia's bilateral relations with China when it gained independence in 1993. Its relations with Taipei have experienced cooler and warmer moments based on Prague's prioritization of economic ties with Beijing.
China has extended its economic arm into Central and Eastern Europe with varying degrees of success in recent years.
Its business and investment initiative with the region, known informally as 17+1, dwindled to 14 European participants last year following the departures of the three Baltic states. The Czech Republic is expected to exit the group in the spring.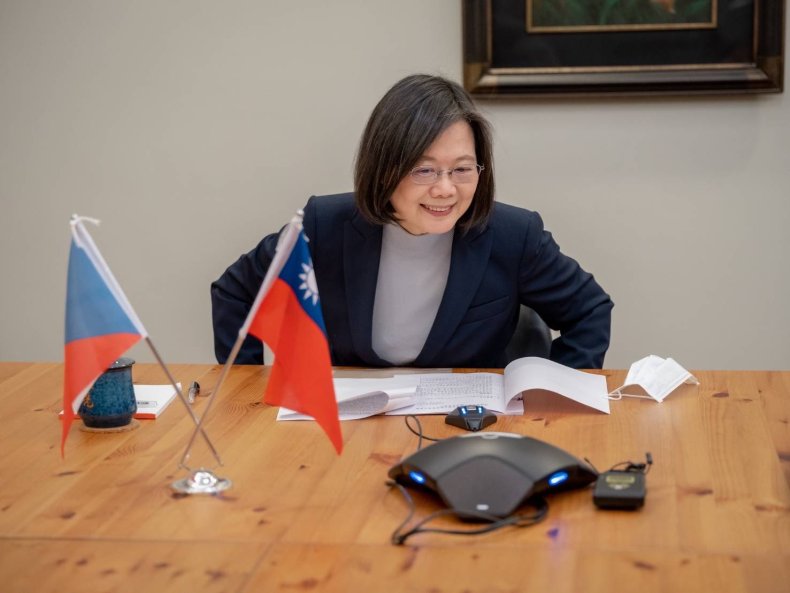 Pavel's approach to Beijing and especially Moscow channels a growing distaste for authoritarian powers among the regional public. The sentiment is particularly strong in some former Soviet states and satellites in light of Russia's invasion of Ukraine.
His overtures to democratic Taiwan follow the Czech parliament's own outreach to the island in recent years.
Milos Vystrcil, the Czech Senate speaker, led a 90-member business delegation to Taipei in 2020 and welcomed Joseph Wu, the Taiwanese foreign minister, to Prague the following year.
Marketa Pekarova Adamova, the speaker of the Czech lower house of parliament, the Chamber of Deputies, said Wednesday that she assured Taiwan's top diplomat of her intention to visit the Taiwanese capital with a similar group at the end of March.
Jakub Janda, director of the Prague-based European Values Center for Security Policy think tank, said the Czech Republic has always maintained "practical relations" with Taiwan as part of its "one China" policy, which affords official recognition to the People's Republic of China government in Beijing rather than the Republic of China government in Taipei.
The approach of maintaining unofficial ties with Taiwan is grounded in "diplomatic habit" rather than formal communique like the ones on which the United States-China relationship was built, Janda told Newsweek.
"It's likely Tsai will be invited to Prague for a conference and meet Pavel privately," Janda said. "It's now Czech government policy to build major political relations with Taiwan, which is unique in Europe."
Retaliation by Beijing is likely. The last European nation to openly upgrade political ties with Taiwan was Lithuania, which allowed the establishment of a Taiwanese mission in its capital and later opened a trade office in Taipei, too.
China downgraded diplomatic relations with Lithuania, forcing the Baltic country to close down its embassy in Beijing. The Chinese government is yet to sever ties with Vilnius, but it has been accused of imposing unofficial embargoes on Lithuanian goods.
Late last month, the World Trade Organization agreed to establish a panel to adjudicate the case brought by the EU on behalf of its member state.
"This is an important step toward curbing China's illegal and politically motivated economic violence that undermines international trade law rules," Gabrielius Landsbergis, Lithuania's foreign minister, said of the trade body's decision.
Beijing has threatened the livelihoods of Czech businesses in China in the past. As was the case with Lithuania, however, it lacks political leverage because of a minimal trading relationship, with the Chinese market accounting for about 1 percent of Czech exports, according to Janda.
"So the expectation is little harm can be done. As we saw in 2020 after the Czech senate speaker visited Taiwan, China threatened but didn't bite," he said.
The Czech Republic and Taiwan already have unofficial diplomatic missions in each other's capital.
Do you have a tip on a world news story that Newsweek should be covering? Do you have a question about China or Taiwan? Let us know via worldnews@newsweek.com.