China Is the 'Broadest Threat' Facing the U.S., Russia Is 'Fighting to Stay Relevant,' FBI Director Warns
FBI Director Christopher Wray has warned that China presents a "very significant threat" to the United States and its interests while testifying before the Senate Homeland Security Committee on Wednesday.
Asked to highlight which nations present the greatest counterintelligence threat to the U.S., Wray initially said he was "reluctant to rank threats," before going into an assessment of the serious nature of China's efforts to thwart the U.S.
"I would tell you that China in many ways represents the broadest, most complicated, most long-term counterintelligence threat we face," Wray said. He then downplayed the threat posed by Russia, which has garnered significant media and political attention for its efforts to interfere in U.S. elections.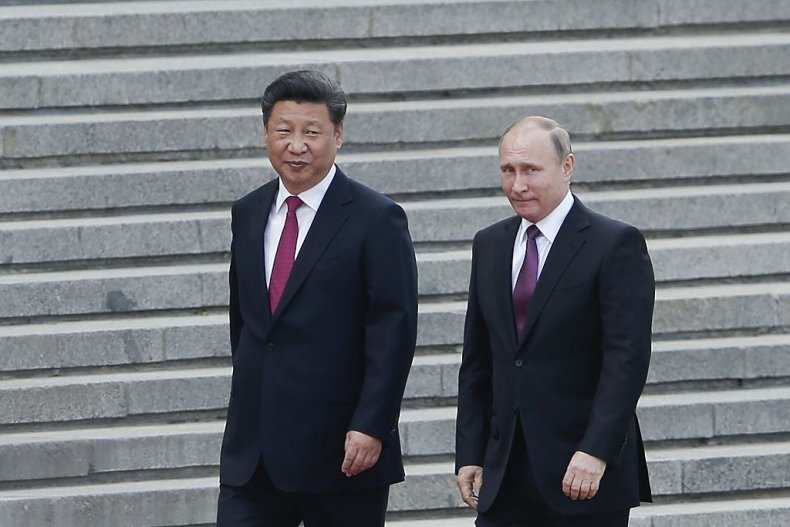 "Russia is in many ways, fighting to stay relevant after the fall of the Soviet Union," the FBI head argued. "They're fighting today's fight," he said, while pointing out that China makes decisions with the future in mind.
"China is fighting tomorrow's fight, and the day after tomorrow, and the day after that," he emphasized. "And it affects every sector of our economy, every state in the country, and just about every aspect of what we hold dear."
Homeland Security Secretary Kirstjen Nielsen, who also testified Wednesday before the Committee, further emphasized the threat from China. "They're bringing everything they have to bear," she warned. "We do see them very active in the cyberspace."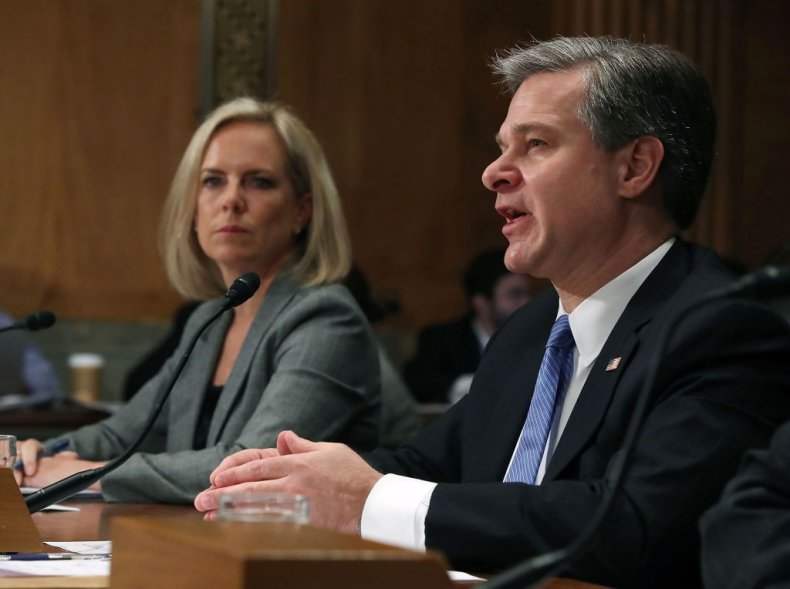 The statements from the two top the officials came after strong White House warnings about the growing threat from China. Vice President Mike Pence gave an address last week highlighting alleged efforts by China to harm the U.S. as well as the international community.
"Beijing has mobilized covert actors, front groups and propaganda outlets to shift Americans' perception of Chinese policies," Pence warned, suggesting that China was working to interfere with elections to curb support for President Donald Trump and Republicans. He also argued that Beijing presents a more serious threat than Moscow.
"As a senior career member of our intelligence community recently told me, what the Russians are doing pales in comparison to what China is doing across this country," Pence said.
Dmitri Alperovitch, chief technology officer of U.S. cybersecurity firm CrowdStrike, also pointed to the increasing risks presented by Chinese hackers last Tuesday. He warned that Chinese hackers are now "the most predominant threat actors we see threatening institutions all over this country and Western Europe."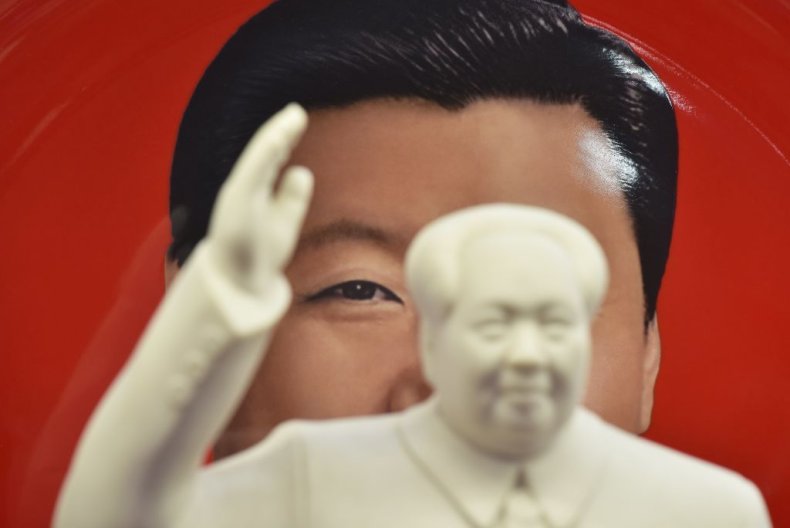 Fears surrounding China's actions have grown in the wake of Trump's escalating trade war with Beijing. Thus far, Washington has slapped $250 billion of Chinese products with new tariffs. The president first moved to add the additional levies to $50 billion of China's imports this summer, to which Beijing responded in a tit-for-tat manner, placing new taxes on an equal amount of U.S. products. In September, Trump added tariffs to another $200 billion of imports. Beijing again retaliated, adding levies to a further $60 billion of U.S. goods.
Although China has denied attempting to interfere in U.S. affairs, intelligence experts have previously raised concerns about the trade rival's activities throughout the country.
Michael Collins, the deputy assistant director of the CIA's East Asia Mission Center, told the Aspen Security Forum in July that the threat from China is the most serious currently faced by the U.S. The intelligence official argued that China's current actions in the world could be defined as "fundamentally a cold war."
Wray, who also spoke at the forum, explained at the time that the FBI was investigating economic espionage cases that have alleged links to Beijing in all 50 states.