China Slams U.S. for Undermining 'Peace' and 'Security,' Calls for End to 'Provocative Actions' in South China Sea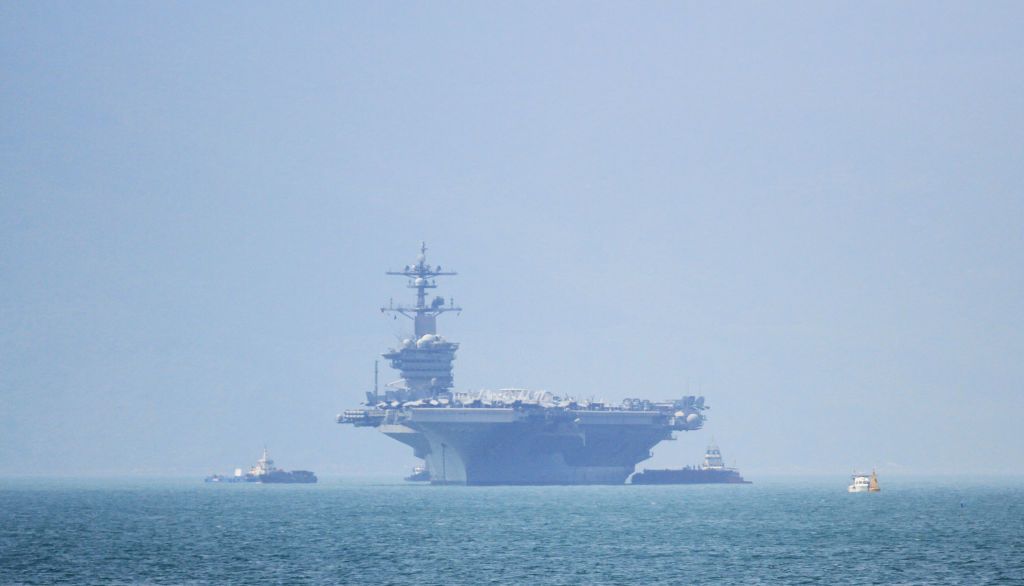 China lashed out at the United States in the wake of another "freedom of navigation" exercise conducted by the U.S. Navy in the South China Sea, accusing Washington of undermining "peace" and "security."
"The relevant actions of the U.S. warships violated Chinese sovereignty, and undermined peace, security and order in the relevant sea areas," Chinese Foreign Ministry spokeswoman Hua Chunying said on Monday, South China Morning Post reported. "The Chinese side expresses strong dissatisfaction and resolute opposition."
Hua, speaking on behalf of her government, demanded that the U.S. "immediately stop its provocative actions."
The alleged incursion by two U.S. warships into the internationally disputed waters of the South China Sea was the second such move within five weeks. While Beijing claims sovereignty over the region, much of the international community disputes this claim. China has built and militarized artificial islands in the sea in a bid to maintain its control. Other regional nations—such as the Philippines and Vietnam—lay claim to part of the waterway and the U.S. routinely pushes back against China by sending ships to patrol the sea.
But Hua slammed the U.S., arguing that "China has indisputable sovereignty over islands in the South China Sea, including the Second Thomas Shoal, Mischief Reef, and the adjacent waters." She argued that her nation has "always respected and safeguarded freedom of navigation and flight based on international laws in the South China Sea, but resolutely opposes any country falsely using these [to] harm the sovereignty and security of coastal countries."
Tensions have been high for years between Washington and Beijing in the South China Sea, with the U.S. regularly drawing Chinese ire. Washington has consistently pushed back by saying it is merely exercising its "freedom navigation" rights under international law. In September, a Chinese warship came within just 45 yards of a U.S. destroyer, raising concerns about the possibility of tensions boiling over into conflict.
Speaking about the most recent operation, Commander Clay Doss, a spokesman for the U.S. Navy's 7th Fleet, told CNN that the action was meant to "to challenge excessive maritime claims and preserve access to the waterways as governed by international law."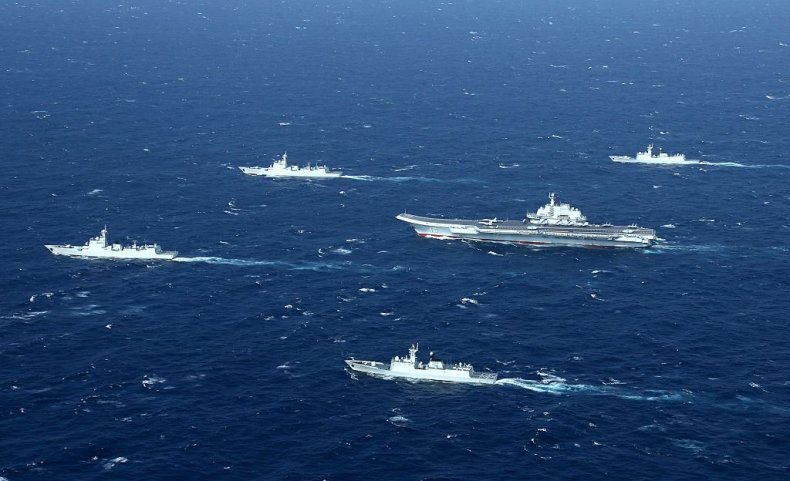 "All operations are designed in accordance with international law and demonstrate that the United States will fly, sail and operate wherever international law allows," Doss added, arguing "that is true in the South China Sea as in other places around the globe."
Beijing disagrees and top military commanders have warned that China may not always simply respond with words of condemnation.
"If the U.S. warships break into Chinese waters again, I suggest that two warships should be sent: one to stop it, and another one to ram it," leading Chinese general Senior Colonel Dai Xu said in December. "In our territorial waters, we won't allow U.S. warships to create disturbance."