China Won't Tolerate Any Challenges to Its Political System by the U.S., Xi Jinping's Top Aide Says
China will not tolerate any challenges to its communist political system, a top and trusted foreign policy aide to China's President Xi Jinping wrote in an article published by state-run media on Thursday.
Yang Jiechi, a senior Chinese diplomat who serves as the director of the Office of the Foreign Affairs Commission of the Communist Party of China's Central Committee, said China does not plan to challenge the political system of the U.S. He called for cooperation between the two nations in an article published by the People's Daily, a mouthpiece of the Chinese community party.
However, Yang also asserted that China would not accept challenges to its government structure.
"If anyone challenges the Chinese Communist Party or China's political system and leadership, the Chinese people will definitely not accept this," Yang wrote in the article, the Hong Kong-based South China Morning Post reported
"Fifty years ago, China and the U.S. were able to break the ice and establish diplomatic relations after a long period of confrontation," the top Chinese official continued.
"It is normal for China and the U.S. to have some differences, but the key is to have mutual respect, equal treatment, and control and handle China-U.S. relations in a constructive way to ensure it is on the right path of development," he wrote.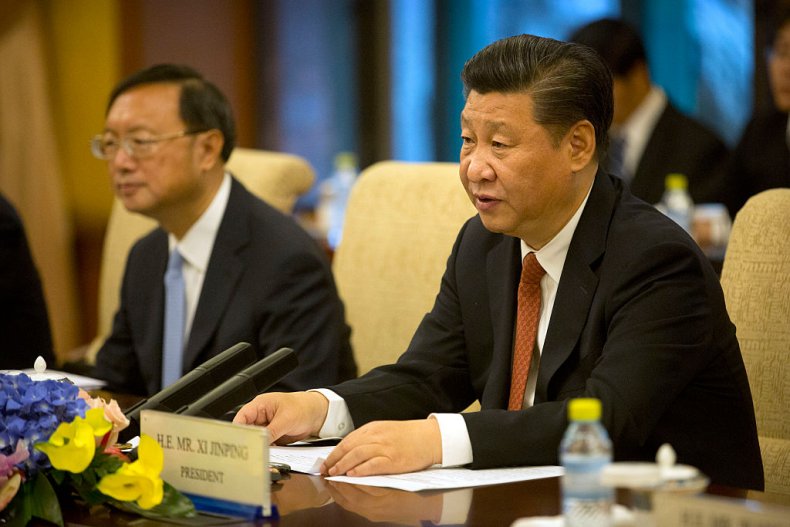 The article came after President Joe Biden reiterated what Democrats and Republicans alike view as the growing threat from China, as the East Asian country continues to assert its dominance in the South China Sea and influence in countries around the world.
"We're in competition with China and other countries to win the 21st century. We're at a great inflection point in history," Biden cautioned in a Wednesday evening speech to Congress.
Later he added, "China and other countries are closing in fast. We have to develop and dominate the products and technologies of the future. Advanced batteries, biotechnology, computer chips, clean energy."
Although many Republicans and former President Donald Trump have repeatedly slammed Biden over his administration's response to China, the policies have largely remained unchanged until now. Top Biden administration officials have praised aspects of the Trump administration's response to China, as the new president has continued to warn against what many see as the threat from the East Asian nation's rise on the global stage.
The U.S. has accused China of committing "genocide" against its predominantly Muslim ethnic Uighur minority. Human rights groups have said between 1 and 2 million Uighurs have been forced into concentration camps, facing torture, rape and other abuses. China has dismissed these criticisms, claiming that it is addressing extremism.
Western nations and the U.S. have also responded with alarm to China's crackdown against political freedoms and free speech in Hong Kong, while many have expressed concerns that Beijing could carry out a military operation to take over control of Taiwan.
Newsweek reached out to the State Department for comment.