China's Troops 'Fear No Sacrifice,' Celebrated Border Clash Hero Declares
China's soldiers would rather die than "lose an inch" of territory, the country's celebrated Sino-India border skirmish commander declared on Thursday as Beijing officially outlawed all negative sentiments toward its military.
Qi Fabao, the 41-year-old People's Liberation Army officer involved in last summer's deadly clash along the Line of Actual Control, made the remarks at a ceremony honoring his fallen colleagues ahead of the one-year anniversary of the melee on June 15.
"We have no fear and fear no sacrifice," Qi told a room of uniformed officials with the Central Military Commission, the country's command and control organ chaired by Chinese President Xi Jinping.
"We fear no sacrifice and are firm in our belief that we would rather sacrifice our lives than lose an inch of our territory," he said at the event organized by the commission's Political Work Department.
Qi, who was reported to have suffered a serious head injury during the Galwan Valley skirmish, is named as a regimental commander under the PLA's Western Theater Command.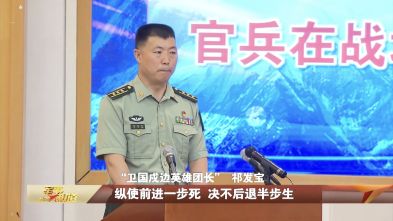 China's state broadcaster CCTV said he shared stories of the four Chinese soldiers who died during the clash with the Indian Army. They were each decorated with the status of "martyr" following their deaths.
Qi's speech became a trending topic on Weibo, the country's largest social media platform. He and others involved in last summer's border skirmish in the Himalayas are expected to be celebrated during the Chinese Communist Party centennial on July 1 and again when the PLA marks Army Day on August 1.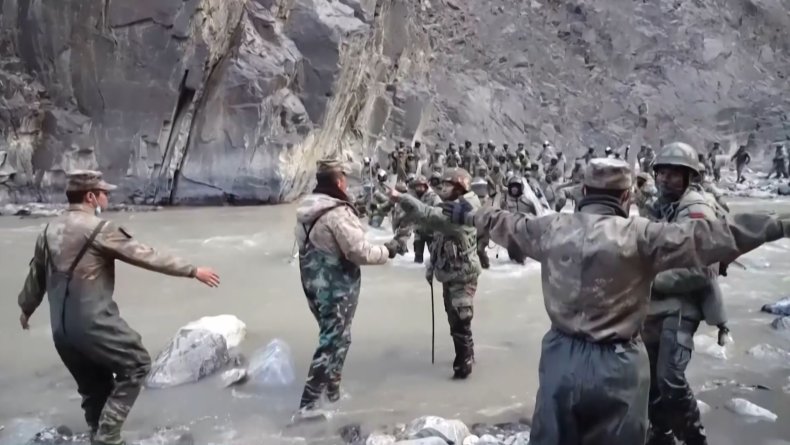 After last year's deadly melee in India's Ladakh region, New Delhi announced it had lost 20 soldiers and suffered 76 injuries. Beijing, meanwhile, waited eight months to reveal its four deaths and one serious injury.
Both countries have offered conflicting accounts of how the skirmish began, with each accusing the other of crossing unauthorized into disputed territory along the border.
Following the Chinese government's announcement on February 19, China conferred the posthumous honor of "border defense hero" on battalion commander Chen Hongjun. His soldiers Chen Xiangrong, Xiao Siyuan, and Wang Zhuoran were also honored with posthumous merits.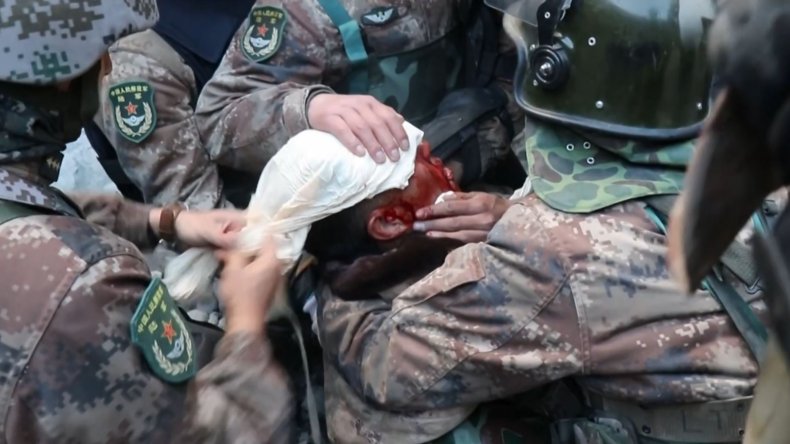 On the day of Qi's speech, China's National People's Congress passed new legislation to officially outlaw any defamation of the country's military, police, or People's Armed Police—the government's paramilitary arm responsible for riot control and counterterrorism.
Thursday's law makes it illegal for any individual or organization to libel or slander the honor and reputation of China's service personnel. Punishable acts extend to the desecration of monuments and plaques.
A sweeping legal tool that could further curtail freedom of expression in the country, provisions include allowing public prosecutors to bring lawsuits against any individual found to have infringed on the military's rights or undermined the performance of its duties.
Litigation can be filed in the name of societal public interest, according to the text.
In 2018, China's legislature passed the Law on Protection of Heroes and Martyrs, the first bill granting special status to the country's war dead. A further amendment to the country's Criminal Law—enforced since March 1 this year—made a breach of the heroes and martyrs law punishable by up to three years in jail.
Blogger Qiu Ziming, from Nanjing, became the first person in China to be prosecuted and sentenced under the amendment after he cast doubt on the government's account of the border clash.
Qiu, 38, had suggested the official death toll was unreasonably low. He, along with five others, was arrested by police hours after making offending Weibo posts.
On May 31, the Jianye District People's Court in eastern China found Qiu guilty of defaming the country's heroes and martyrs, and handed him a reduced sentence of eight months.