'Prepare for War,' China Military Warns in New Propaganda Poster for Taiwan
The Chinese military has released a flurry of pictures and videos showing battle-ready troops in training exercises as part of a new propaganda drive aimed at Taiwan.
Articles published by the information arm of the People's Liberation Army's (PLA) 80th Group Army carried stark warnings for "splittists" and a poster reading "prepare for war." The campaign material was widely shared on Wednesday by users on China's popular social media services Weibo and WeChat.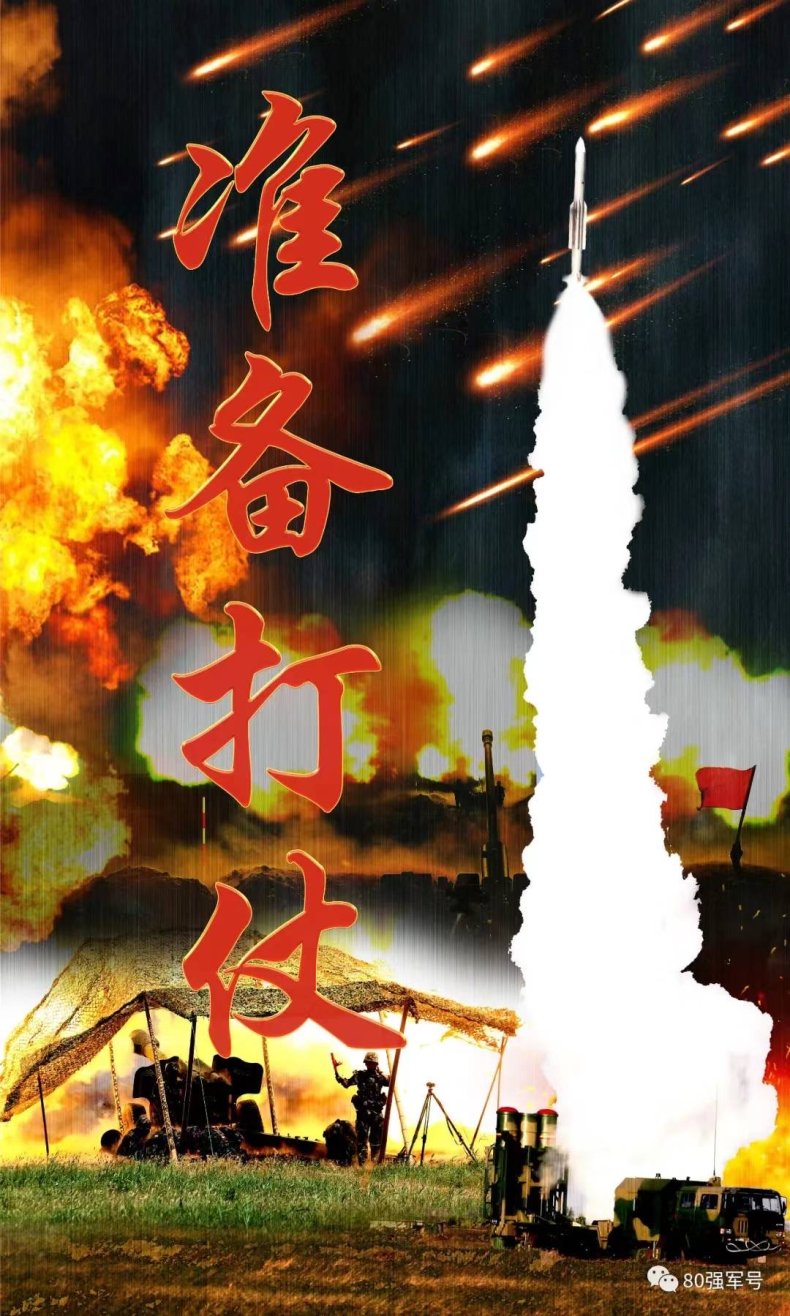 Soldiers of the 80th Group Army, which is stationed in China's coastal Shandong province, were also seen taking part in a brigade swearing-in ceremony. Pictures showed uniformed soldiers lining up beneath a stage while carrying firearms.
The brigade swore to "obey all commands" and "fear no challenges," while also committing to "fight for dignity without fear of death," according to the propaganda literature.
Among the social media posts prepared by the 80th Group Army's Political Work Department—responsible for gathering intelligence and influence operations—was a music video produced by Voice of the Strait, a collection of five PLA radio stations based in Fuzhou, Fujian province, broadcast especially for listeners in Taiwan.
The music video titled "Want to be a splittist? Listen here!" included footage of infantry, tanks and exploding rockets.
The performance was done in Mandarin and the Southern Min dialect, both of which are widely spoken in Taiwan, which the Chinese government claims as part of its territory despite having never governed it.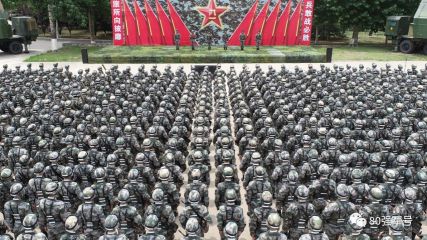 The otherwise pointed propaganda drive, however, may not have had Taiwanese citizens in mind as its primary audience. The unambiguous warnings and jingoistic imagery come amid a wave of domestic outcry targeting Taipei, and could be for the purposes of quelling dissatisfaction at home, according to the latest analysis.
This week, China's Foreign and Defense Ministries found their social media pages flooded with complaints of perceived inaction after the Taiwanese government received three U.S. senators in Taipei for a brief but high-profile visit on Sunday.
Senators Tammy Duckworth (D-IL), Dan Sullivan (R-AK) and Chris Coons (D-DE) arrived in a U.S. Air Force C-17 troop transporter and announced the Biden administration's intention to donate 750,000 U.S.-made vaccine doses to Taiwan. Elements of the Chinese public viewed both gestures as having crossed some red line or other.
On Tuesday, China's Ministry of National Defense spokesperson Wu Qian called the three-hour whirlwind visit a "political provocation." "Those who play with fire will be burned," he said in a familiar-sounding message to Taipei and Washington.
Wu made headlines following a January 28 press conference when he declared: "Taiwan independence means war."
Other PLA elements also ramped up their information work in the days following the senators' Taipei visit.
On Monday, the 72nd Group Army released images of an amphibious beach landing in the Taiwan Strait, while an unidentified PLA Rocket Force brigade was reported Tuesday to have test-fired China's suspected nuclear-capable DF-26 rocket.