China's Xi Warns Trump of New Cold War—Again
Chinese President Xi Jinping has promised economic measures to open up the country's market more in a speech seen as an attempt to calm tensions over trade with the U.S.
Xi used the Boao Forum for Asia in China on Tuesday, often compared to the annual World Economic Forum in the Swiss town of Davos, to discuss plans for reforms that included lowering or removing certain barriers for imports and foreign investments, and working to enforce intellectual property rights.
None of these are new promises, but the timing of the comments sent a positive signal to the stock markets and the dollar, which rallied over hopes of avoiding a feared trade war, as Reuters reported.
Xi also rehashed another one of China's favourite topics, warning against "cold war and zero-sum mentality"—all the while making no mention of the U.S. or its president.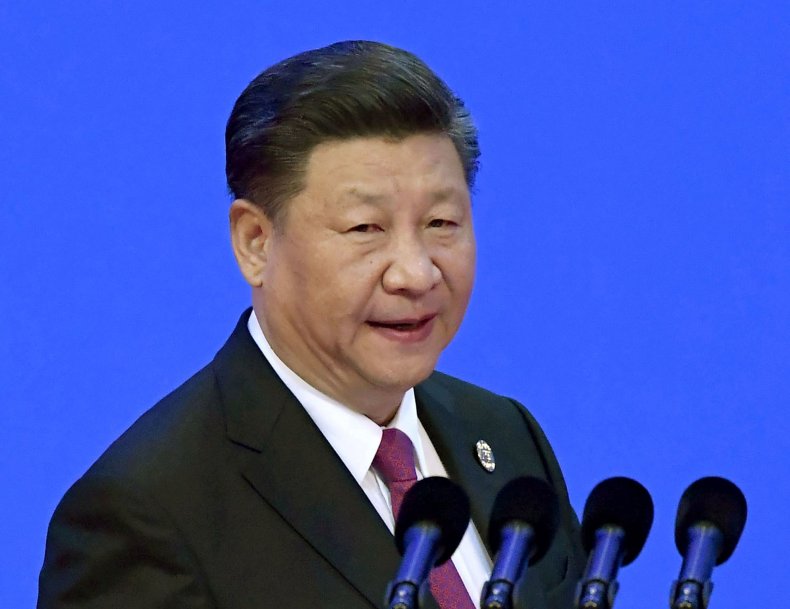 "The cold war and zero-sum mentality looks out of place in today's world. Arrogance or only focusing one's own interests will get nowhere. Only peaceful development and cooperation can truly bring win-win or all-win results," he said, quoted in The Guardian.
Trump recently enraged China with his promised punitive measures following the Section 301 probe into the country's trade practices he launched in August. He referred to the trade dispute with his "friend" Xi in a tweet on Sunday.
"President Xi and I will always be friends, no matter what happens with our dispute on trade. China will take down its Trade Barriers because it is the right thing to do. Taxes will become Reciprocal & a deal will be made on Intellectual Property. Great future for both countries!"
According to some analysts, Xi's speech answers some of the U.S.'s concerns and could pave the way for cooperation at international forums such as the World Trade Organization (WTO).
"If a U.S.-China deal can be struck on intellectual property rights at the WTO, this could pave the way for the U.S. withdrawing its proposed Section 301 tariff measures on China, allowing China to also withdraw its retaliatory tariff countermeasures," said Rajiv Biswas, Asia Pacific Chief Economist at IHS Markit, in a report email to Newsweek. "This would be a victory for the world trading system and an important step away from the abyss of rising global protectionism," he added.
But other experts believe that Xi's pledges lack substance. "The key question is whether he will in fact push for broad economic and financial reforms or undertake minimal reforms that he views as essential and sufficient to maintain decent growth," Eswar Prasad, a China expert at Cornell University, told The Financial Times.