Chinese Spy Balloon May Be Watching Our Cellphone Traffic: Ex-U.S. Colonel
The suspected Chinese spy balloon recently spotted over American airspace could be monitoring cellphone traffic in the U.S., according to a retired U.S. Air Force colonel.
Cedric Leighton, a CNN military analyst, told CNN's Erin Burnett that China could be "scooping up signals intelligence. In other words, they're looking at our cellphone traffic, our radio traffic."
Peter Layton, a fellow at the Griffith Asia Institute in Australia and a former Royal Australian Air Force officer, told CNN that the balloon could be gathering information on U.S. communication systems and radar.
The U.S. has been tracking the balloon for a couple of days, the Associated Press reported. The matter has contributed to already strained tensions between the U.S. and China. But after consulting with top military officials, President Joe Biden decided against shooting down the balloon to avoid safety risks for people on the ground, a senior administration official told Newsweek on Thursday.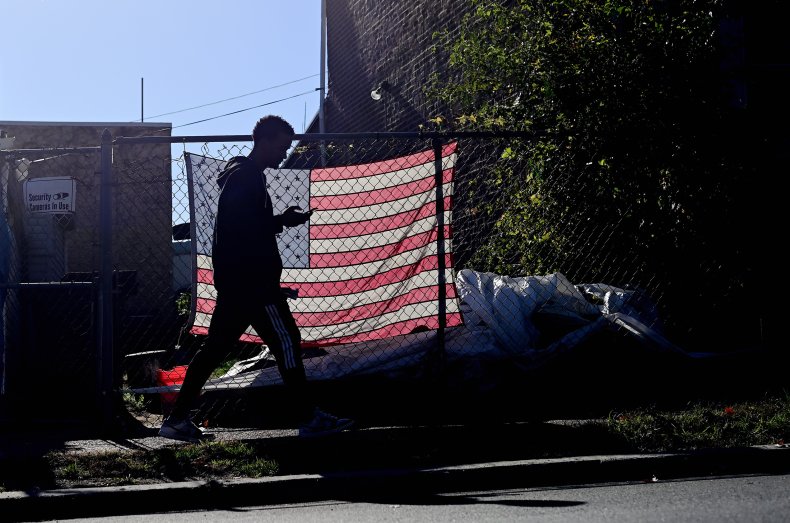 The official said that Biden "acted immediately to protect against the collection of sensitive information."
"Currently, this balloon has limited value from an intelligence collection perspective," the official added. "We are taking all necessary steps to protect against foreign intelligence collection of sensitive information."
On Friday, China's Foreign Ministry offered an explanation for why the balloon made its way into U.S. airspace, where it was spotted over Montana. It said the balloon was a civilian research "airship" primarily used for gathering weather data.
Strong winds and the balloon's limited steering abilities caused it to deviate "far from its planned course," the ministry said.
"The Chinese side regrets the unintended entry of the airship into US airspace due to force majeure," the ministry said in a statement, using a term that refers to an event beyond the control of the involved parties.
The ministry added that China will continue to communicate with the U.S. and "properly handle this unexpected situation."
Before offering this explanation, the ministry had previously said that it was "assessing the situation" regarding the balloon, adding that "both sides are calm and cautious."
Chinese state media responded to the surveillance balloon allegations on Friday, calling them a "conspiracy theory."
"A conspiracy theory about a surveillance balloon over Montana, which is home to one of America's three domestic nuclear missile silo fields, has aroused wide attention in the US, even though the photo they took is unclear, and features no sign linking it to China," a China Daily story said.
Newsweek reached out to China's Foreign Ministry for further comment.
Update, 2/3/23, 11 a.m. ET: This story was updated with additional information and background.