Chris Hayes Compares Cuomo's Nursing Home Deaths to Trump Keeping COVID Patients on Ships
MSNBC anchor Christopher Hayes has compared Democratic New York Governor Andrew Cuomo's underreporting of COVID-19 deaths in New York state nursing homes to former President Donald Trump's March 2020 statement about not wanting COVID-19 case numbers to increase.
At the time, Trump said that he wished to keep passengers potentially infected with COVID-19 on a cruise ship.
"I don't need to have the numbers double because of one ship that wasn't our fault," Trump said.
The Quote
Speaking on the Friday edition of the MSNBC news commentary program All In, Hayes mentioned a Thursday report by The New York Times.
The Times article alleged that in June 2020, Cuomo's aides were "alarmed" at a New York state health report showing over 9,000 COVID-19-related deaths in state nursing homes. The aides allegedly intervened to rewrite the report to remove the death toll.
In response, Hayes said:
"To state the obvious this is really, really bad. There does not appear to be a good explanation for this. It's the lying and the manipulation that is indefensible. That's the thing about the Trump administration and their COVID management that was indefensible. When Trump said: 'I want to keep people on the cruise ship because I didn't want those numbers,' that's not a defensible position, right? You can make mistakes in managing COVID, and people did. But that's not a defensible position, to artificially suppress the numbers. That same principle applies here."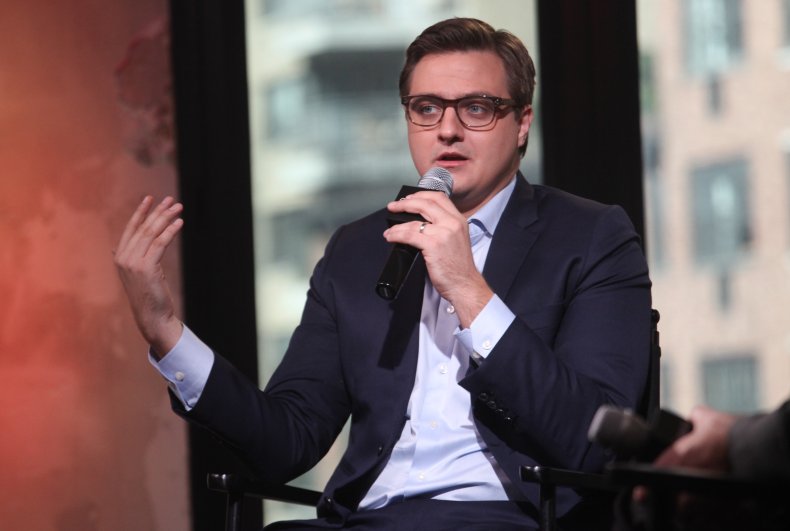 Why It Matters
In the past, news network commentators hailed Cuomo as a capable and honest leader at a time when his state was the one most affected by COVID-19. Some of those same commentators contrasted Cuomo with Trump. Many also criticized the president's oft-repeated claim that health officials over-reported coronavirus case numbers just to make him look bad.
Cuomo touted his own administration's transparency during the pandemic in his October 2020 bestselling book, American Crisis: Leadership Lessons from the COVID-19 Pandemic. In it, Cuomo wrote that his daily coronavirus briefings sought to give the public "unbiased factual evidence" that explained the pandemic's spread throughout the state.
However, now that Trump is out of office, it's becoming apparent that Cuomo may not have been as transparent as he claimed. His administration's alleged hiding of state nursing home deaths has not only tarnished his image as a strong leader. It has also compelled state legislators within his own party to roll back his pandemic-related executive powers.
In a statement to Newsweek, Beth Garvey, Cuomo's senior advisor and special counsel, wrote that the Cuomo administration's July 2020 reporting of COVID-19-related deaths in state nursing homes only contained deaths that had been confirmed by long-term care facilities. The reports didn't contain information about deaths of nursing home residents that had occurred outside of the residential care facilities, she wrote.
"There were repeated public statements acknowledging the out-of-facility deaths were not being listed as a subset of nursing home deaths stemming from concerns related to potential for double counting and consistency and accuracy," Garvey stated.
Garvey added that none of Cuomo's COVID taskforce members—including Melissa DeRosa, Linda Lacewell, and Jim Malatras—changed any of the fatality numbers or altered the fatality data. She further wrote that the state department of health "repeatedly said they support both the original and revised reports" of nursing home deaths issued by Cuomo's administration.
The Counterpoint
On March 6, 2020, Trump publicly spoke about a Grand Princess cruise ship on which 35 people reported flu-like symptoms. Worried that they and other passengers might be infected with COVID-19, the city of San Francisco wrestled with whether to let the ship's passengers disembark.
At the time, Trump said he would rather have the people remain on board.
"[San Francisco] would like to have the people come off. I'd rather have the people stay, but I go with them. I told them to make the final decision," Trump said. "I would rather because I like the numbers being where they are. I don't need to have the numbers double because of one ship that wasn't our fault."
Trump added that he didn't consider the illness to be the fault of the people on board either.
"I can live either way with it." he concluded. "I'd rather have them stay on, personally, but I fully understand if they want to take them off."
Numerous polls leading up to Election Day and analyses since have concluded that Trump's mishandling of the pandemic cost him a second term. Many voters cited the pandemic as their number one concern. Additionally, before the election, two of the nation's oldest medical journals criticized his response and said he should be voted out for it.
A recent poll showed that 55 percent of Cuomo's constituents don't think he should resign as he faces the nursing home scandal and sexual harassment allegations. However, if the scandals worsen, Cuomo could find himself losing reelection like Trump once he is back on the ballot in 2022.
Update 3/6/2021, 3:18 p.m. ET, to include a statement from Cuomo's special counsel.