Wyoming Looks to Limit Secretary of State Power After 2020 Election Denial
Wyoming lawmakers are looking to strip the secretary of state's duties to oversee the state's elections after a candidate who denies the result of the 2020 presidential election won the Republican primary to lead the office.
On a voice vote Thursday, the state's Republican-dominated Joint Committee on Corporations, Elections and Political Subdivisions approved a motion to draft legislation stripping the office's sole authority to oversee the state's elections and creating an entity overseen by all five of the state's top elected officials.
"We have a 2024 presidential election coming up. It's going to be very contentious. And I do have some concern that the most likely person who will be our next chief elections officer, secretary of state, has alleged that there may be nefarious activities at the ballot box in Wyoming, which I don't agree exists," Cheyenne Republican Dan Zwonitzer said, introducing the motion.
"I think our elections are safe and secure, probably more than any other state's in the country," he added. "And so I'm concerned, based on some of the rhetoric and the mailers I saw in regards to our most likely incoming secretary of state, that we may be in a precarious position when it comes to election administration for the next four years."
The vote came on the heels of Donald Trump-endorsed candidate Chuck Gray's 8-point primary victory over Cheyenne attorney and state Senator Tara Nethercott, the pick of the state's political establishment who also serves on the committee that advanced Thursday's motion.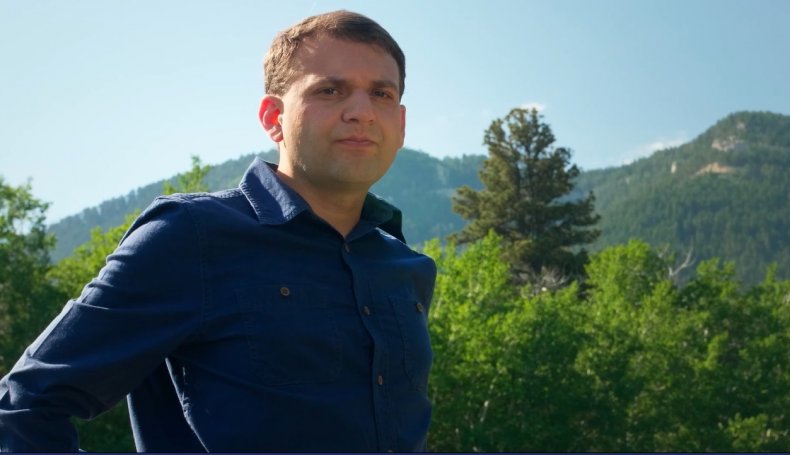 As a member of the Wyoming House of Representatives, Gray led efforts to audit the state's election results and has echoed Trump's unfounded claims of systemic fraud in the 2020 presidential election. His victory in the Republican primary—which almost assures he will lead the office in 2023—sent a shockwave around the state government.
Shortly after the election, the sitting policy director within the secretary of state's office resigned, telling the news site Cowboy State Daily she refused to work for any candidate who questioned the integrity of the office he was running for.
Earlier this week, Republican state Senator Cale Case—another member of the joint committee—announced an effort to attempt to "draft" former state lawmaker Nathan Winters to run against Gray in November, though Winters has yet to approve the effort, Cowboy State Daily reported.
Currently, approximately half the states administer their elections via the secretary of state. However, attitudes have begun to shift regarding the position as state legislatures and candidates have begun to politicize the role, often citing Trump's claims of a stolen election.
Just seven states—Arkansas, Georgia, Indiana, Kentucky, Rhode Island, Tennessee and West Virginia—use a combination of a chief election official and a board or commission, while the rest of the country uses a hodgepodge of elected or appointed officials.