Former Intelligence Chief James Clapper Suggests Trump Is 'Very Naive' For Thinking Russia Has Good Intentions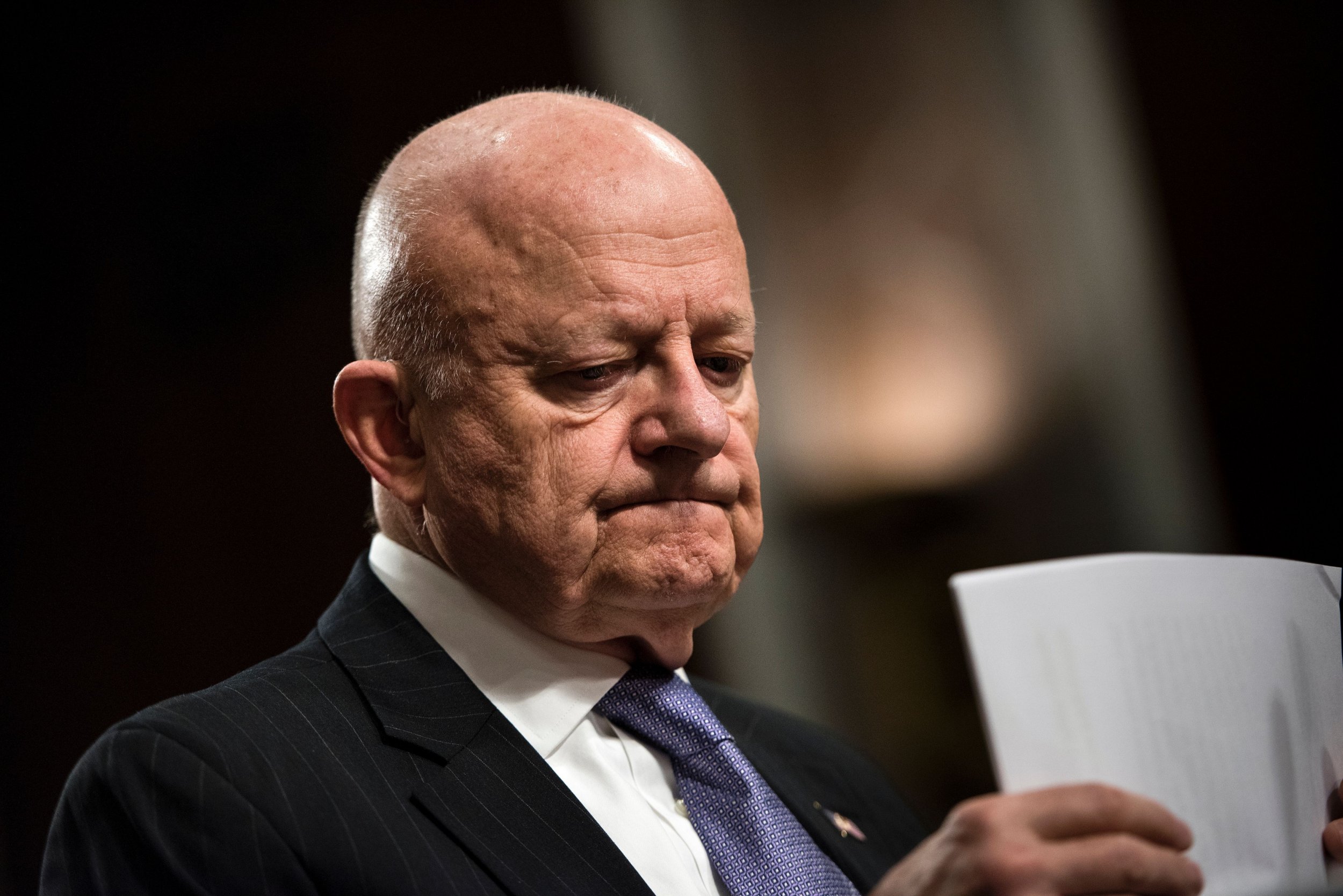 Former Director of National Intelligence James Clapper said it is "very naïve" to believe Russia has the best interests of the U.S. at heart.
Clapper offered his skepticism after President Donald Trump and Russian President Vladimir Putin met the Asia-Pacific Economic Cooperation summit this weekend, and Trump emerged saying he believed Putin's denial of Russian interference in the U.S. presidential election.
"It's very naïve, and again, in fact, perilous to this country, to make an assumption that Russia is going to behave with the best interests of the world or the United States in mind," Clapper said on CNN's State of the Union. "They're not."
"Putin is committed to undermining our system our democracy, and our whole process. And to try to pain in any other way is I think astounding and in fact poses a peril to this country," he added. "So the Russians do not harbor good intentions toward the United States. And there shouldn't be any illusions or any ambiguity about that. And our president fosters that ambiguity."
The president said after the informal meeting with Putin that he would no longer press the Russian president on the issue of alleged election interference, stating: "Every time he sees me he says, 'I didn't do that,' and I really believe that when he tells me that, he means it. I think he is very insulted by it."
Trump was forced to walk back his comments, which appeared to put him at odds with U.S. intelligence agencies which concluded that Russia did try to tamper with our election.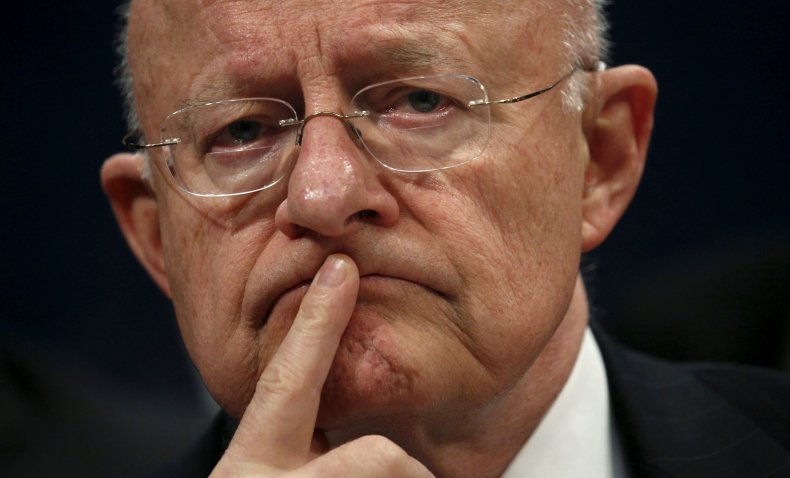 "I believe that he feels that he and Russia did not meddle in the election," Trump clarified. "As to whether I believe it or not, I am with our agencies, especially as currently constituted with the leadership."
His suggestion that he would no longer press Putin on the matter also prompted criticism from former deputy attorney general Sally Yates, who slammed the president as "shamelessly unpatriotic."
"POTUS embraces Putin yet again telling world he believes former KGB agent's denial of attack on our election over our own Intel public servants, calling them 'political hacks.' Disturbing and shamelessly unpatriotic, on Veterans Day no less," she tweeted on Saturday following Trump's comments.
However, the president has suggested it is more important to work with Russia, explaining to reporters, "I can't stand there and argue with him, I would rather have him get out of Syria, I would rather get to work with him on the Ukraine."
Trump has long said he is seeking friendly relations with Putin and Russia.
"Does the Fake News Media remember when Crooked Hillary Clinton, as Secretary of State, was begging Russia to be our friend with the misspelled reset button? Obama tried also, but he had zero chemistry with Putin," he tweeted on Saturday.
Not everyone in the GOP agrees with the president on Russia. Earlier this year, Senate Majority Leader Mitch McConnell stated clearly, "The Russians are not our friends."