Brazil's new foreign minister believes climate change is part of a plot by so-called "globalists" to help China overtake western economies and destroy traditional culture.
Ernesto Araujo was appointed to the key post on Wednesday by president-elect Jair Bolsonaro, who won last month's general election. Araujo, 51, is known for controversial right-wing ideology and belief in conspiracy theories, and his new appointment seems to have done little to soften his stance.
According to The Guardian, Araujo claims climate science is mere "dogma" and said his objective is to "help Brazil and the world liberate themselves from globalist ideology"—one that he considers inherently anti-Christian.
Like his new foreign minister, Bolsonaro appears more interested in exploiting Brazil's natural resources than protecting the environment. This approach extends to the Amazon rainforest—the world's largest and most biodiverse forest.
Conservationists and climate change activists—already concerned following Bolsonaro's election—will be be given little comfort by the fact the president-elect is surrounding himself with senior ministers of the same mindset.
In an October post on his personal blog, Araujo said climate change "has been used to justify increasing the regulatory power of states over the economy and the power of international institutions on the nation states and their populations, as well as to stifle economic growth in democratic capitalist countries and to promote the growth of China."
Disparaging references to globalism or globalists forms a key pillar of far-right ideology across the world, as demonstrated in the U.S. by President Donald Trump and many in the "alt-right" community. The words have also long been used as a thinly-veiled anti-Semitic slur, according to the Anti-Defamation League.
Carlos Rittl, the executive secretary of the Brazilian Climate Observatory, said Ajauro's appointment "would be really bad for the country's image if he brings with him his ideology," especially given Brazil's prominent role in combating climate change and environmental conservation.
Another post said "Marxist intellectuals" and the country's center-left Workers Party are "criminalizing sex and reproduction, saying that all heterosexual intercourse is rape and every baby is a risk to the planet as it will increase carbon emissions." Ajauro went on to suggest the Workers Party was attempting to criminalize red meat, oil, air conditioners and Disney movies. The post provided no evidence for the allegations.
Ajauro is a vocal supporter of Trump. Last year, Reuters explained, he published an article titled "Trump and the West" in which he said Brazil had to embrace Trump's brand of nationalism to recover its "Western soul." This, he said, entailed putting Brazilian interests above all else.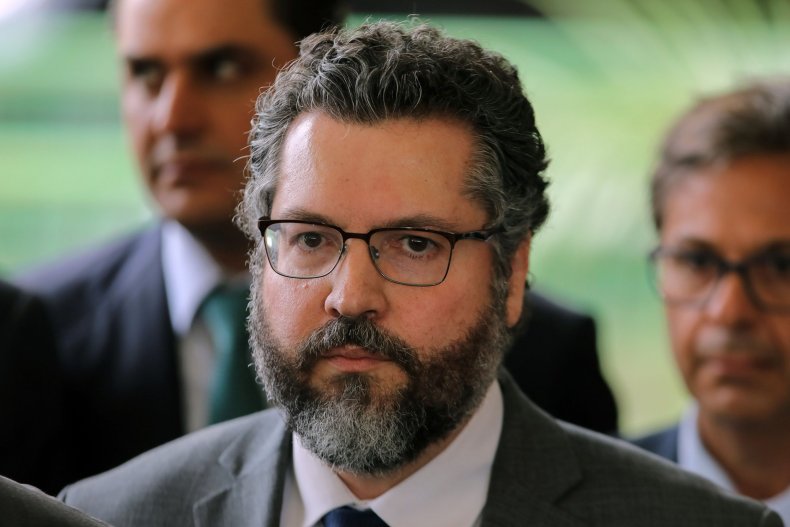 Bolsonaro's election raised concern among moderate and leftist political parties, both in Brazil and worldwide. His far-right populist ideology was embraced by around 57.7 million Brazilians, shifting South America's largest country sharply to the right of the political spectrum.
The president-elect—branded "the Trump of the Tropics" by U.S. media—has regularly made racist, misogynistic and homophobic comments, raising concerns among human rights groups that he will persecute, or tolerate the victimization of, minority groups.
Bolsonaro, a former army captain, is also overly authoritarian and during the campaign even suggested Brazil would be better off under a military dictatorship—as it was from 1964 to 1985. He has voiced his support for extra-judicial killings and vowed to loosen gun laws to allow more Brazilians to arm themselves.