Clinton Dismisses Durham's 'Fake Scandal' as Trump Doubles Down With New Ad
Former Democratic presidential candidate Hilary Clinton has dismissed revelations in a recent court filing from Special Counsel John Durham as a "fake scandal."
Meanwhile, Clinton's former political rival Donald Trump has doubled down on his claims about Durham's filing, saying it proves that she spied on his campaign during the 2016 election, in a new ad calling the allegations against Clinton a "scandal bigger than Watergate."
The ad, created by Trump's Save America political action committee and embedded on the website of Fox News host Sean Hannity, accuses Clinton's 2016 presidential campaign of spying on Trump.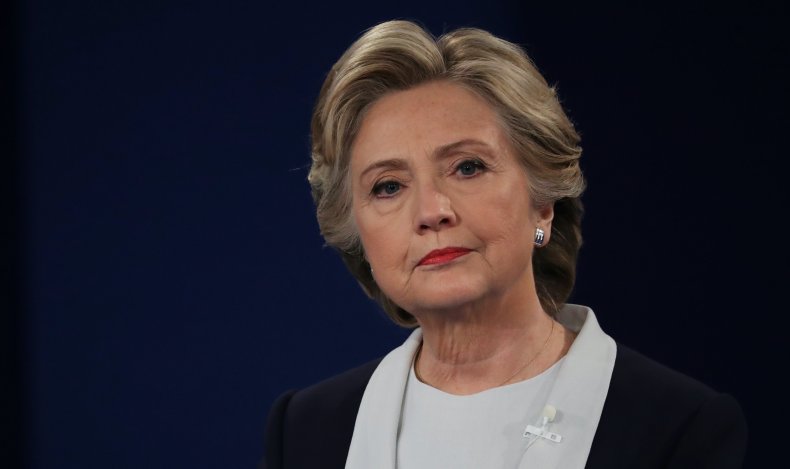 "Clinton campaign lawyers paid a tech company to infiltrate Trump servers to fabricate a connection between Trump and Russia," the ad states.
"The media won't cover the story," the ad continues while showing footage from Fox News, the right-wing media outlet Newsmax and others covering the claim.
"Justice is coming for Hillary," the ad declares at its end.
However, the 13-page Durham filing does not accuse the Clinton campaign of wrongdoing.
The filing claims that Michael Sussmann, a cybersecurity lawyer working on behalf of the Clinton campaign and a tech executive, told the CIA that web data suggested someone may have used a Russian-made smartphone to connect to networks at Trump Tower, the White House and other places.
Nevertheless, Trump and right-wing media outlets have claimed that the Durham filing proves Clinton illegally spied on Trump. Soon after the filing's release, Trump compared the incident to Watergate, a claim his new ad repeats.
"Trump & Fox are desperately spinning up a fake scandal to distract from his real ones. So it's a day that ends in Y," Clinton wrote in a Wednesday afternoon tweet.
"The more his misdeeds are exposed, the more they lie. For those interested in reality, here's a good debunking of their latest nonsense," she added, linking to a Vanity Fair explainer article.
Over the last week, Trump's former interior secretary has been accused of misusing his position, the Trump Organization's accounting firm cut ties with the organization and said that its last 10 years' worth of financial statements "should no longer be relied upon" and his former lawyer Rudy Giuliani is reportedly in talks to testify to the House committee investigating Trump's involvement in the January 6 insurrection at the U.S. Capitol.
Legal analysts have told Newsweek that Durham's filing isn't the damning evidence that Trump and other conservatives have claimed.
"All this new filing showed is that researchers who had access to existing [domain name system] traffic mined it for information," said Bradley Moss, a lawyer who specializes in national security. "There was no unlawful infiltration of Trump or White House servers, or anything else that has been bandied about by the conservative echo chamber."
Newsweek contacted Trump and Clinton's offices for comment.