'Cobra Kai' Season 4 Release Date: When the Season Starts as Filming Begins
Cobra Kai Season 4 has already been ordered by Netflix, with the announcement coming months before the current season was released and went straight to the top of the Netflix charts around the world. So far, a release date for the next set of episodes has not been announced, but production on the former YouTube show looks set to kick off very soon.
When will Cobra Kai Season 4 air?
So far, we have no official release date for Cobra Kai Season 4, but there are some clues as to when new episodes of The Karate Kid spin-off will air.
In October, the show's creator gave a rough idea when shooting would start on the next season. Asked when filming would start, Jon Hurwitz tweeted, "Not yet. We're writing now. Plan is to start filming in early 2021."
Now, however, we have a more specific idea of when filming will begin. ProductionWeekly, an industry trade paper that lists shooting date of productions, reported that Season 4 of Cobra Kai will film from January 20, 2021 to April 15, 2021.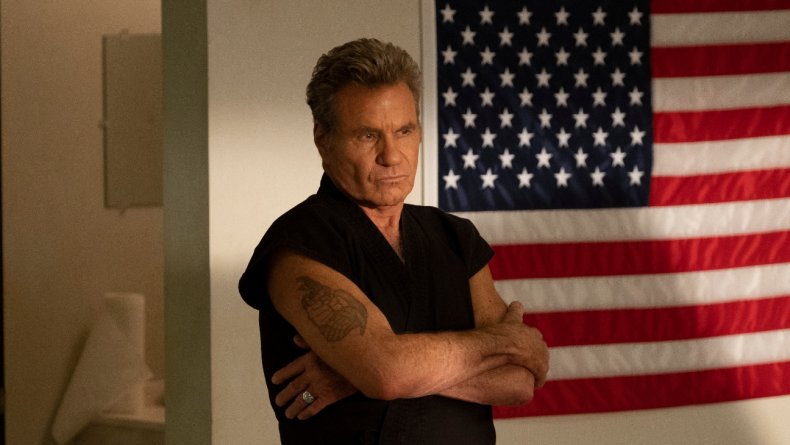 Though many Netflix shows take a year between release dates, this early filming suggests that the show is trying to get another season out before 2021 is through.
Filming the first season (back when the show was a YouTube original) ran from October to December 2017, with the show premiering in May. Season 2, meanwhile, shot from September to December 2018 before airing in April 2019.
Season 3 was an anomaly. The show filmed in 2019, but was not released until the start of 2021 as the show moved from its original home to Netflix.
This suggests that the show is more likely to follow the release schedule of the first two seasons, with the show coming to Netflix either four or five months after filming ends.
If this is the case, then Cobra Kai Season 4 will come to Netflix in either August or September 2021.
In early January, actor Martin Kove (who plays John Kreese) revealed that he had started receiving scripts for the upcoming episodes. He told Entertainment Weekly, "I have received only two scripts for next season that I haven't really had a chance to read yet."
Among the many rumors flying around for Cobra Kai Season 4 is that these episodes will see the return of another Karate Kid character enter the show – Terry Silver (Thomas Ian Griffith).
Speaking to Bleeding Cool, showrunner Hurwitz said of this, "At the end of the season, you saw Kreese make a phone call. You could guess who might've been on the other end of that call based off of the photo that he was looking at there. But we can't really speak to how Terry Silver would respond to that call — or whoever was on the other end of the line would respond to that call. I think you'll have to see if that character returns in season 4."
Cobra Kai Season 4 is coming soon to Netflix.