Coca-Cola Considers Cannabis-Infused Drinks to Create 'Wellness Beverages'
Coca-Cola, one of the world's largest beverage companies, is seriously considering investing in cannabis to create drinks infused with cannabidiol (CBD).
The Atlanta-based company confirmed to BNN Bloomberg Television that it is studying the growing market and is in talks with Canadian marijuana producer Aurora Cannabis, which is the North American country's third-largest cannabis company.
"We are closely watching the growth of non-psychoactive CBD as an ingredient in functional wellness beverages around the world," Coca-Cola spokesman Kent Landers said in a statement sent to Bloomberg News on Monday. "The space is evolving quickly. No decisions have been made at this time."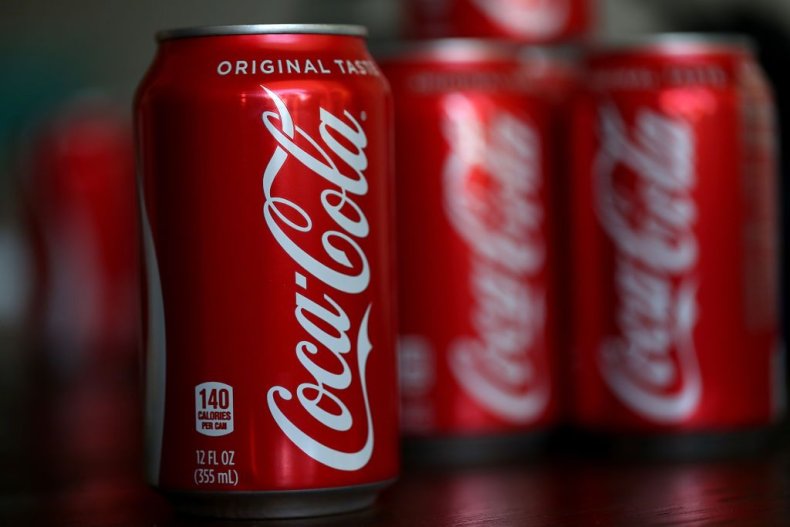 Other major beverage makers have already announced investments or interest in the legal pot market, especially following Canada's June decision to legalize recreational weed nationwide on October 17. But Coca-Cola would be the first nonalcoholic-drink-producing company to do so, Reuters reported.
In response to the news, Aurora's and other cannabis stocks spiked as trading opened on Monday. Tilray, Canopy Growth and Cronos Group all saw substantial gains, even in premarket trading. However, as Bloomberg reported, there currently is no guarantee that a deal will be made or that Coca-Cola will expand into cannabis.
Constellation Brands, which brews Corona beer, revealed last month that it would invest nearly $4 billion in Canadian pot producer Canopy Growth, NPR reported. That will bring the company's overall value to about $10 billion.
Meanwhile, Molson Coors Brewing has also started a joint-venture with Hydropothecary in Quebec to create cannabis drinks, and Diageo, Guinness beer's producer, has discussed possible deals with at least three Canadian marijuana companies.
All of the high-profile investment comes despite warnings from U.S. officials, who have said that foreigners who invest in legal Canadian weed will face lifetime bans to the U.S. Todd Owen, executive assistant commissioner for the Office of Field Operations for U.S. Customs and Border Patrol, told Politico last week that the agency's officers won't hesitate to ban Canadians–or other foreigners–connected to the growing legal industry.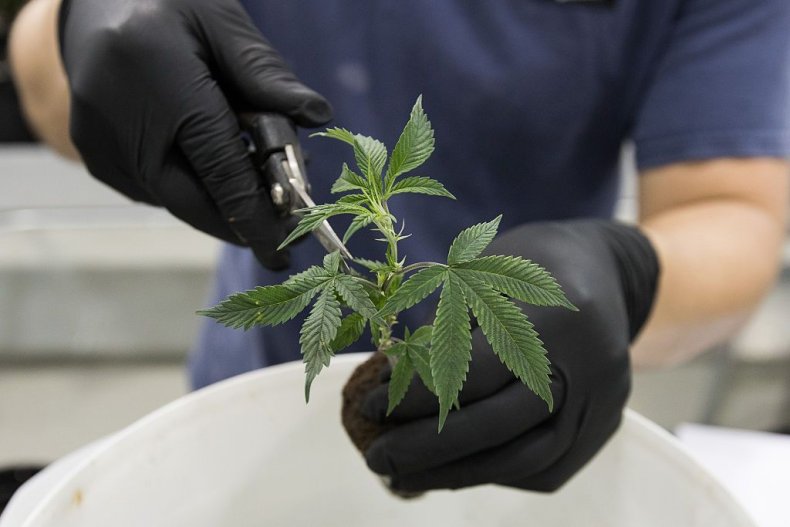 "If you work for the industry, that is grounds for inadmissibility," Owen said. When asked about investors, he replied, "We don't recognize that as a legal business." He noted that investors in marijuana from other countries, such as Israel, were denied entry to the U.S. in the past.
Marijuana is recreationally legal in nine U.S. states and the nation's capital, while medicinal marijuana is legal in 31 states. But the plant remains classified an illegal Schedule 1 drug by the federal government. Nonetheless, CBD-infused products have become increasingly popular across the country, with the cannabis-derived compound used in everything from lattes to skin creams and food products.
As of 2017, the CBD market was estimated to be worth about $190 million, with expected growth of 700 percent by 2020, according to Quartz. However, in the U.S., CBD can technically only legally be consumed (by adults) if it comes from state-licensed hemp growers and contains less than 0.3 percent THC, one of strongest psychoactive chemical compounds in the plant.