Colorado Bishops Say Pro-Choice Lawmakers Shouldn't Ask For Communion
Catholic bishops have told pro-choice Colorado state lawmakers to "voluntarily" abstain from having communion.
In a June 6 open letter, the bishops condemned those who voted in favor of the Reproductive Health Equity Act (RHEA) that passed through the Colorado legislature in April.
The RHEA guarantees the right to abortion in the state as the future of Roe v. Wade, a landmark 1973 case that gave women the right to terminate their pregnancy across the U.S., remains uncertain.
Votes on the bill fell along party lines with Democrats supporting and Republicans opposing the proposals.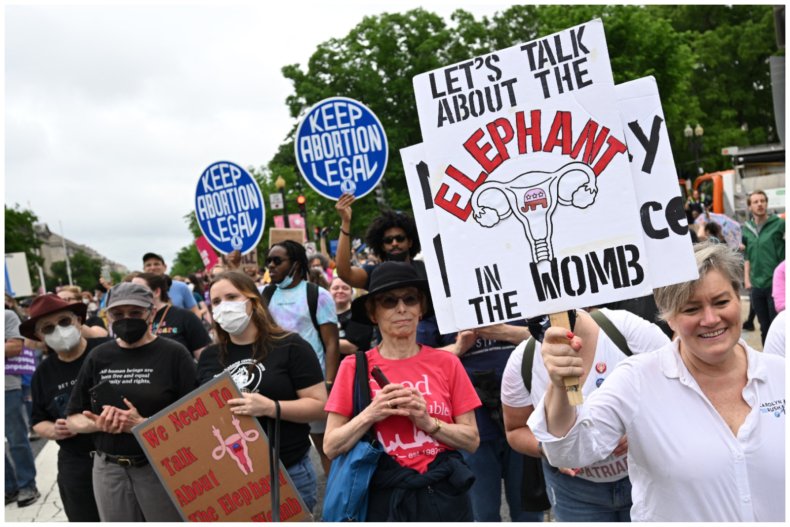 But the bishops said they were concerned several Catholic lawmakers had supported the bill and demonstrated "morally bankrupt logic."
The letter read: "Voting for RHEA was participating in a gravely sinful action because it facilitates the killing of innocent unborn babies, and those Catholic politicians who have done so have very likely placed themselves outside the communion of the church."
It added: "A Catholic politician or public figure leading or encouraging others to do evil is a failure to respect the souls of others and is what the Church defines as 'scandal.'
"Until public repentance takes place and sacramental absolution is received in confession, we ask that those Catholic legislators who live or worship in Colorado and who have voted for RHEA, to voluntarily refrain from receiving holy communion."
The signatories of the letter said the request was "not one we make lightly" and claimed they would be "willing" to engage in conversation with any Catholic politician.
Those who signed the letter included Samuel Aquila, Archbishop of Denver, Jorge Rodriguez, Auxiliary Bishop of Denver, Stephen Berg, Bishop of Pueblo, and James Golka, Bishop of Colorado Springs.
But Colorado Democrats said it wanted to protect the right of women to choose what to do with their own bodies.
In a May 2 statement in response to the Politico report that the Supreme Court planned to overturn Roe v. Wade, it stated: "If this Supreme Court does decide to impose its unpopular, far-right views, then we must stand united in support of abortion rights. Here in Colorado, we are proud to have passed the Reproductive Health Equity Act this session to ensure that a women's right to choose is protected in our state.
"We must continue to fight for the Democratic values we believe in by showing up and voting. We will not allow this extremist court to take us backward."
Newsweek has contacted the Colorado Democrats and the Archdiocese of Denver for comment.
Last year, Pope Francis stated his opposition to abortion and called it "homicide." But he did also say he would not deny communion to anyone.
He said: "I have never denied the eucharist to anyone, to anyone. I don't know if someone came to me under these conditions, but I have never refused them the eucharist, since the time I was a priest."
While the pontiff did not reference any case in particular, his comments came after Archbishop Salvatore Cordileone of San Francisco informed Speaker of the House Nancy Pelosi that he would prevent her from receiving the Catholic sacrament due to her pro-choice stance.
He told Pelosi she would not be given communion "until such time as you publicly repudiate your advocacy for the legitimacy of abortion and confess and receive absolution of this grave sin in the sacrament of Penance."
Pelosi has described herself as a devout Catholic but has defended abortion rights and condemned any attempt to overturn Roe v. Wade.
According to the Centers for Disease Control and Prevention (CDC), in 2019 there were 629,898 legal abortions from 49 reporting areas in the U.S.
It added the majority of abortions, an estimated 56.9 percent, were performed on women in their 20s.
An estimated 92.7 percent of abortions performed that year were at fewer than 13 weeks gestation. Less than one percent of abortions were performed at more than 21 weeks gestation, according to the CDC.