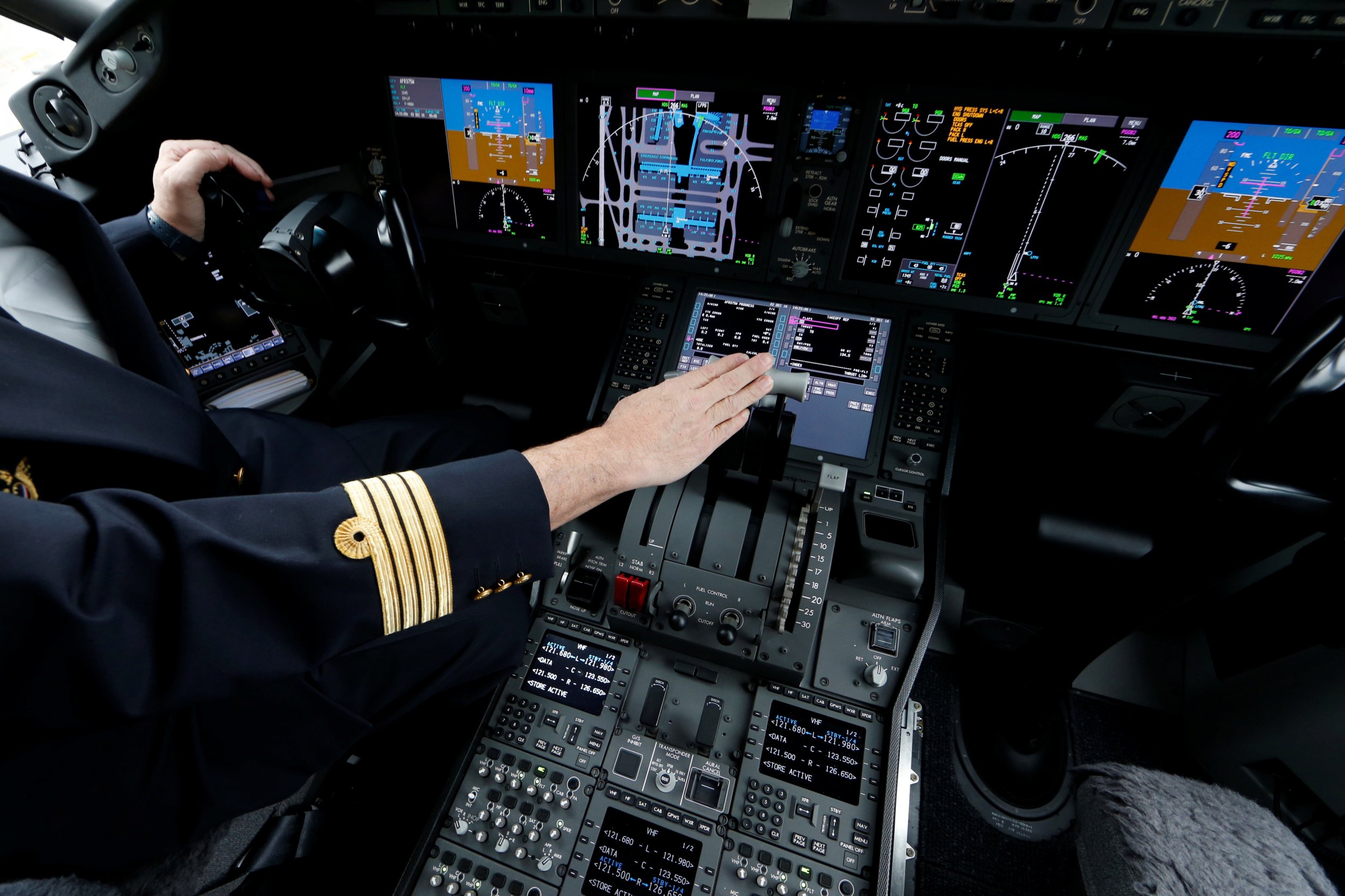 Each holiday season, millions of people board planes and stress over the risks of flying. Some anxious travelers fear an accident, while others worry about the potential for terrorism. However, rarely do people wonder whether the man or woman in the cockpit is stable enough to operate the aircraft.
A paper published December 14 in Environmental Health suggests there is reason for concern. The study, based on an anonymous survey of 1,848 commercial airline pilots, found that more than 12 percent suffered from symptoms of clinical depression. Approximately 4 percent had had suicidal thoughts in the two weeks before the survey. And emotional distress was more common in male pilots than females.
Some may not be surprised by the findings. Less than a year ago, a Germanwings co-pilot with a history of depression deliberately crashed a plane headed from Barcelona-El Prat Airport in Spain to Dusseldorf Airport in Germany.
Related: Crash pilot previously had suicidal tendencies
"This occupation can be a relatively higher stress occupation," says Alexander Wu, a postdoctoral student at Harvard T.H. Chan School of Public Health and a coauthor of the study. Wu says the findings put commercial airline pilots in a high-risk category for depression and suicide. "When we looked at the few studies that looked at law enforcement, first responders as well as veterans, our findings kind of sit within the range of those studies," he says. All of these occupations, he says, have a 7 to 17 percent risk for depression and suicide.
It's known that people in certain occupations are more likely than others to experience depression. The suicide rate in the general population is 12.6 per 100,000 people. For farmers and veterans, the rate is 15.2 per 100,000. Other occupations linked to poor mental health in men include construction (52.5 per 100,000) and equipment installation, maintenance and repair (47.5 per 100,000). For women, the highest risk occupations are in law enforcement (14.1 per 100,000).
Related: Farmers in at least 17 states have a higher suicide rate than veterans
Wu's paper is an outgrowth of a larger Harvard study known as the Pilot Health study, based on data from questionnaires administered to pilots. The study aims to understand how pilots' jobs affect their health and well-being. The mental health questions in the survey were taken from a survey by the Centers for Disease Control and Prevention that is used to screen for depression.
Wu stresses that the findings were based on only a "sliver" of the 130,000 commercial airline pilots in the world. "This study isn't to change people's flying habits," he says. "Flying is still by far the safest mode of public transportation."
Read more from Newsweek:
-Teen suicide is contagious, and the problem may be worse than we thought
-No link between abortion and mental health issues, says study
-In Opinion: How do prisoners of war avoid mental breakdown?