Government Shutdown: Democrat Introduces Bill to Close Congressional Gym, Sauna While Federal Workers Are Without Pay
Lawmakers have suggested that congressional perks and salaries should be halted since a partial government shutdown began Friday night, saying politicians should be forced to undergo the same consequences that hundreds of thousands of federal employees were forced to when Congress and the president failed to reach a spending bill agreement.
Now, Congressman Bill Foster, Democrat of Illinois, has filed legislation that would close the gym and sauna reserved for members of Congress in the Capitol building.
"During the Trump Shutdown, not only are Members still able to access the taxpayer-funded gym, sauna, and steam room while tens of thousands of federal employees remain furloughed, but janitorial staff are still required to clean the gym and restock it with towels and other 'essential items,'" Foster said in a statement after he filed the legislation on Sunday.
Foster named the bill the Shutdown Prioritization Act.
A partial government shutdown commenced Friday night at midnight after Trump demanded $5 billion in funding for his southern border wall, and Capitol Hill lawmakers were unable to reach a deal on a short-term spending bill. So far, there's no end in sight as Congress won't reconvene until after Christmas, negotiations have stalled and incoming acting chief of staff Mick Mulvaney suggested it was "very possible" the shutdown would last into the new Congress.
The inability of congressional Republicans and the president to pass a clean short-term spending bill, one that did not provide border wall funding and had already passed the Senate, was an "abdication of their responsibilities as elected officials," Foster said.
"Republican leadership continues to deem the Congressional spa used by Members of the House of Representatives to be 'essential,'" he added.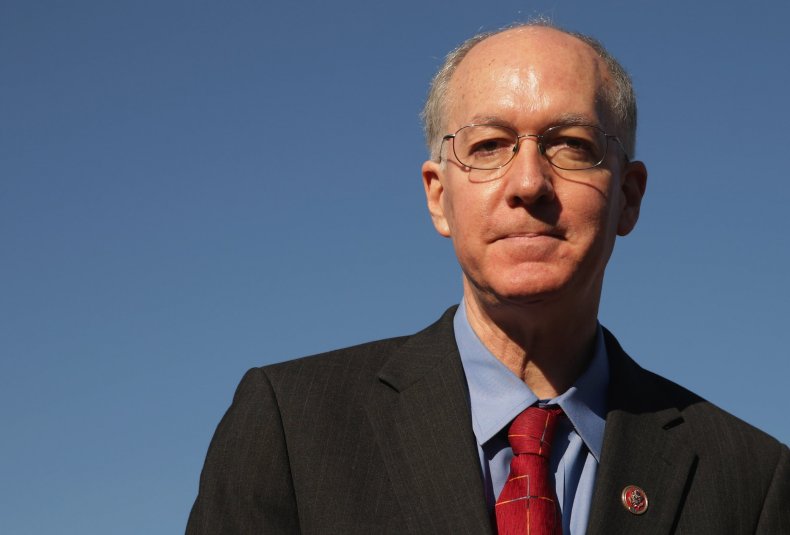 Prior to the partial government shutdown, Congress passed a series of spending bills that funded certain areas of the government, such as the legislative branch.
Foster isn't the only lawmaker to suggest curtailing congressional members' special exemptions from the impacts of a shutdown. While Republicans, Democrats and Trump can't agree on border wall funding and a spending bill, both political parties do agree that members of Congress shouldn't be paid during a government shutdown.
Representative-elect Alexandria Ocasio-Cortez said congressional salaries should be frozen during a shutdown, just like they are for federal employees.
"It's completely unacceptable that members of Congress can force a government shutdown on partisan lines & then have Congressional salaries exempt from that decision," Ocasio-Cortez tweeted over the weekend. "Have some integrity."
Democratic Senator Catherine Cortez Masto of Nevada said she would, as she did during a previous shutdown earlier this year, donate all her salary during the shutdown to charities in Nevada.
"I cannot take a salary during a government shutdown knowing that so many federal workers in Nevada and across the country will go without pay," Masto tweeted.
Congressman-elect Kevin Hern, Republican of Oklahoma, also agreed, saying in a statement that if lawmakers, "can't come to an agreement on government funding and there is a lapse in appropriations, hundreds of thousands of federal employees around the country will be furloughed or working without pay. Members of Congress should not be paid during that time either," Hern added.
Republican Congressman French Hill of Arkansas took it a step further, sending a letter to the chief administrative officer of the Capitol building to officially request his paycheck be withheld until the government reopens.
"I cannot in good faith accept my pay when our federal employees will not receive theirs," Hill said on Facebook.