Conor McGregor Prepares for Rafael Dos Anjos Fight in Instagram Videos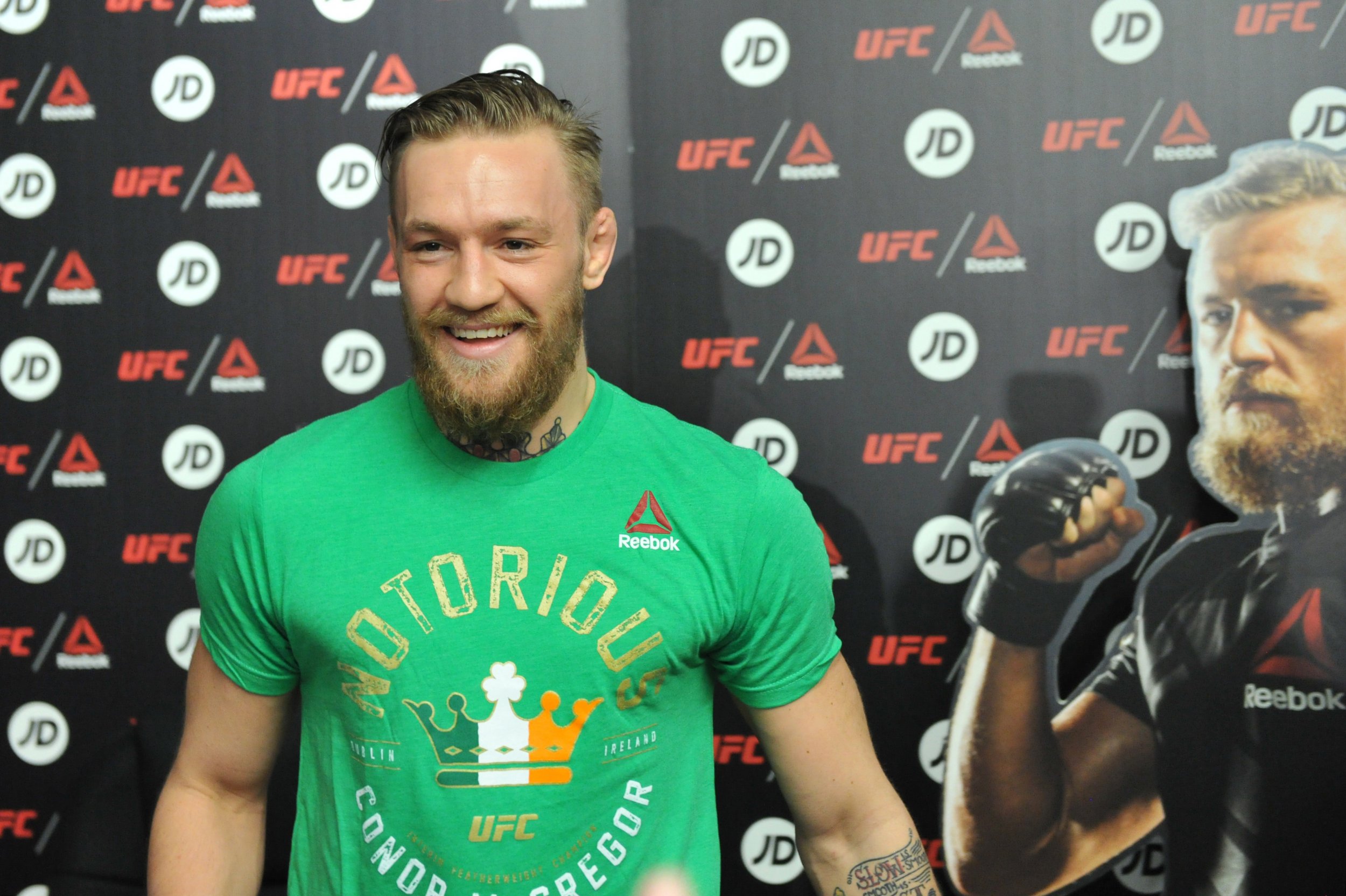 In the brutal world of Ultimate Fighting Championship (UFC), the line between success and failure can be measured in the flash of a gloved fist.
Conor McGregor found that out in December 2015, when he knocked out Jose Aldo in 13 seconds to become UFC featherweight champion.
Now McGregor has his eyes focused on the lightweight title belt of Aldo's fellow Brazilian, Rafael Dos Anjos, and it seems he's not letting his intensity slip.
The Irishman, who fights Dos Anjos at UFC 197 in the MGM Grand, Las Vegas, on March 5, has posted a series of videos to his Instagram account showing him training, brutally, for the bout.
In one video, McGregor performs sprints, while another shows him hitting a heavy bag and practicing the stand-up fighting skills that will come in useful against Dos Anjos, who has 25 victories from his 32 MMA (mixed martial arts) bouts.
McGregor, in typical forthright style, promised last week to "behead" Dos Anjos when the two meet in Nevada.
Of course, the man known as "The Notorious" is a notorious self-publicist. But it does seem that McGregor is completely in the zone as the big fight approaches.