Conor McGregor: UFC Champion Reveals Picture of Random Drugs Test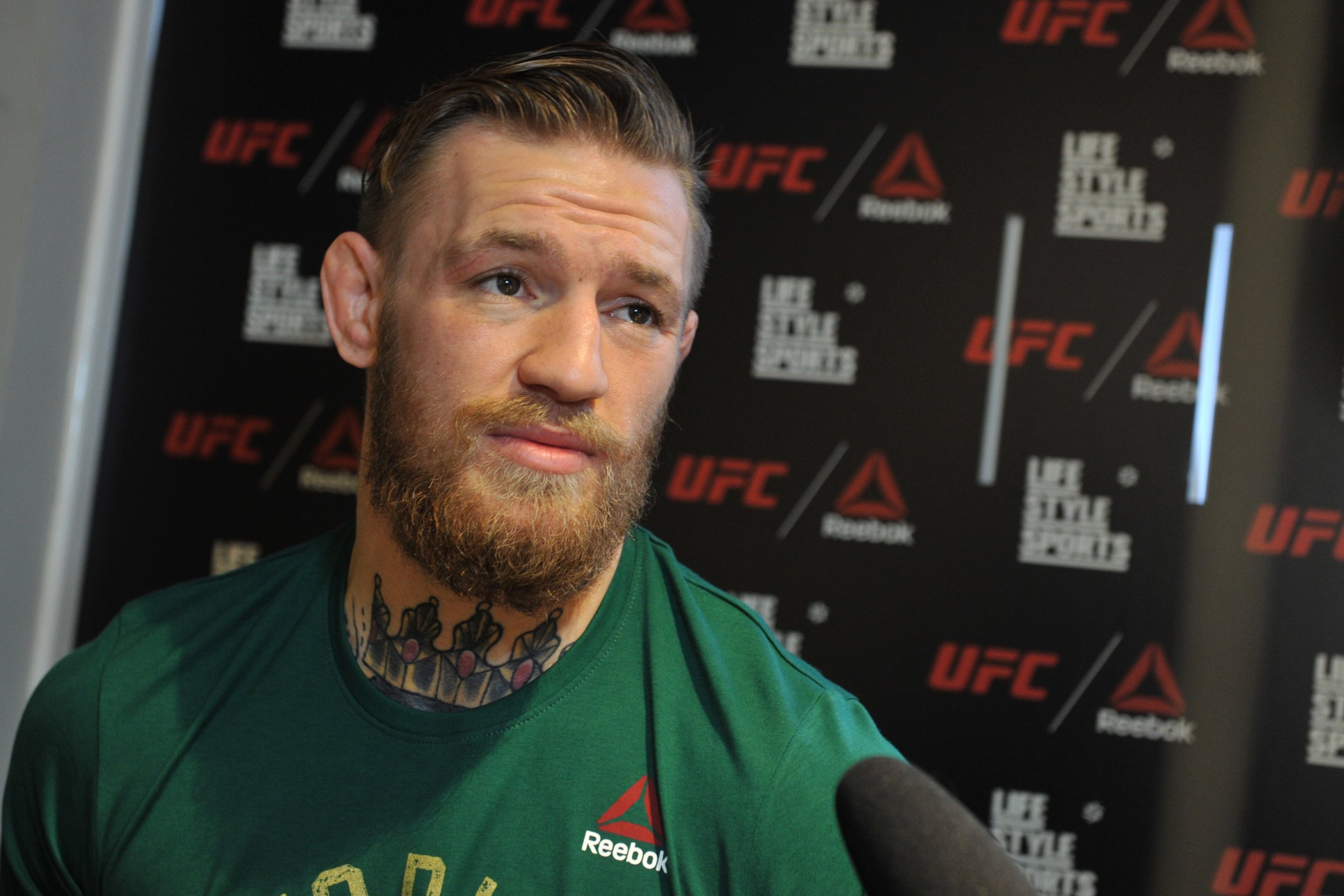 Conor McGregor might best be described as a transparent character, with his penchant for boisterous pre-fight proclamations and his larger-than-life, belligerent personality.
McGregor has already promised to "behead" Rafael dos Anjos, his next opponent at UFC 197 in Las Vegas in March.
And McGregor's openness extends to random drugs testing, too.
The UFC (Ultimate Fighting Championship) featherweight champion, who takes on Dos Anjos for the UFC lightweight belt on March 5, posted a picture to Twitter on Monday showing him undergoing a random drugs test, with the tagline: "And just like that an army of scientists show up at the gaf."
McGregor spent much of the build-up to his December 13 knockout of Jose Aldo trading barbs with the Brazilian over performance-enhancing drugs testing.
In a memorable press conference from March 2015, McGregor and Aldo accused each other of using performance-enhancing drugs, with McGregor calling the problem "part of Brazilian culture" and Aldo claiming that McGregor only fought in the featherweight class due to drug use. Both men deny the claims and neither has ever failed a test.