Conservatives Slam Biden for 'Feeding Illegal Babies' Before Americans
Conservatives are lashing out at President Joe Biden for allegedly sending baby formula to "illegal" babies instead of U.S. citizens amid a nationwide shortage.
Republican Representative Kat Cammack of Florida said in a video posted to Facebook on Wednesday that a Texas border patrol agent told her that immigration authorities had received pallets of baby formula while supplies remained low for consumers in much of the country. By Thursday, a host of other prominent conservatives had seized upon the claim while accusing Biden of misplaced priorities.
A tweet from Fox News shared an image of host Jesse Watters alongside the comment, "Why are we feeding illegal babies ahead of American babies?" GOP Representative Marjorie Taylor Greene of Georgia also blasted Biden on Thursday for allegedly giving formula to "illegal mothers" at the U.S.-Mexico border instead of American citizens.
"Pictures are emerging today from the border, where the Biden administration has been sending pallets of baby formula for illegal mothers and their babies, while American mothers and babies cannot find baby formula," Greene said during a House Republicans press conference outside the U.S. Capitol building in Washington, D.C.
"This is completely unacceptable and this needs to end now," she added.
Republican Governor Greg Abbott of Texas, in a statement released Thursday, said that the alleged delivery of formula to undocumented immigrants was "yet another one in a long line of reckless, out-of-touch priorities from the Biden Administration when it comes to securing our border and protecting Americans."
Abbott made the remarks in a joint statement with Brandon Judd, the president of the National Border Patrol Council—a labor union that endorsed former President Donald Trump in 2016 and 2020.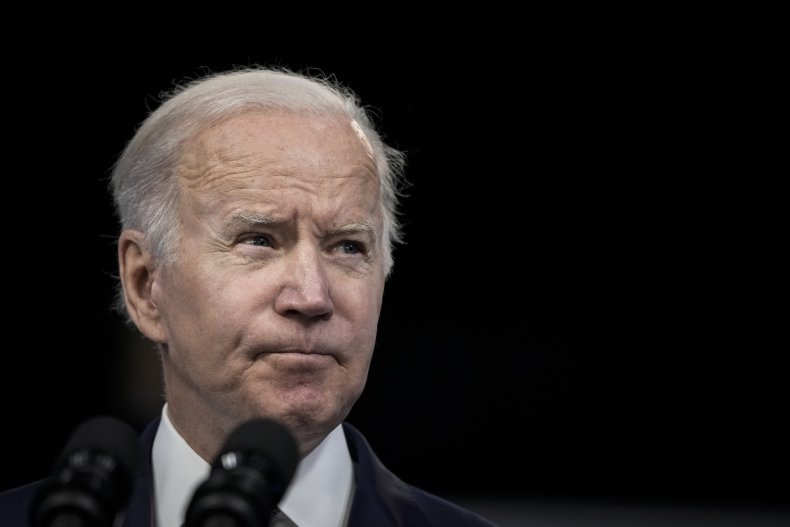 "President Biden has turned a blind eye to parents across America who are facing the nightmare of a nationwide baby formula shortage," the statement said. "While mothers and fathers stare at empty grocery store shelves in a panic, the Biden Administration is happy to provide baby formula to illegal immigrants coming across our southern border."
"Our children deserve a president who puts their needs and survival first – not one who gives critical supplies to illegal immigrants before the very people he took an oath to serve," the statement continued.
Texas GOP Senator Ted Cruz also weighed in on the allegation, tweeting, "Texas mothers are searching for formula across the state" while "there's a large stockpile for illegal aliens at the southern border" alongside the hashtags #BidenBabyCrisis and #BidenBorderCrisis.
Newsweek has not independently confirmed Cammack's assertion that pallets of baby formula are being sent to the border for use by undocumented immigrants.
The congresswoman also shared an image to Twitter on Wednesday that she said showed pallets of baby formula at a McAllen, Texas, border processing facility. A worker at the facility told Newsweek that no pallets of baby formula were stored at the location and that only single adults are currently being housed at the facility.
The formula shortage began last year as several supply chain issues related to the COVID-19 pandemic emerged. The shortage escalated in February following a major formula recall at the Abbott Nutrition formula plant in Sturgis, Michigan, which was linked to multiple infant hospitalizations and at least two deaths.
Newsweek reached out to the White House for comment.