Coronavirus Will Spread To 'Every Single State… But This Is Not the Zombie Apocalypse,' US Ebola Doctor Says
A doctor has warned the public to expect a "massive surge" in cases of COVID-19 over the next few weeks—but also stressed there is no need to panic. "For the most part here everything is going to be okay," she said.
Dr. Dena Grayson, who played a role in the development of drugs to treat the deadly Ebola virus, wrote on Twitter: "Expect a massive surge in #COVID19 cases for the next three weeks or so."
Referring to the phenomenon seen in better-understood viruses where they tend to transmit better in the winter months, she went on: "If we're lucky, the seasonal ebb-and-flow of #coronavirus will lead to a reduction of cases over the summer.
"But I predict an even larger 2nd wave next Fall/Winter, unless a #vaccine is available (unlikely)."
The new coronavirus has killed over 3,000 people in more than 89,000 cases, the majority of which have occurred in mainland China, where it is believed to have emerged late last year. The first U.S. case was confirmed on January 21. That number is now up to 86 with two fatalities, as indicated in the map below from Statista.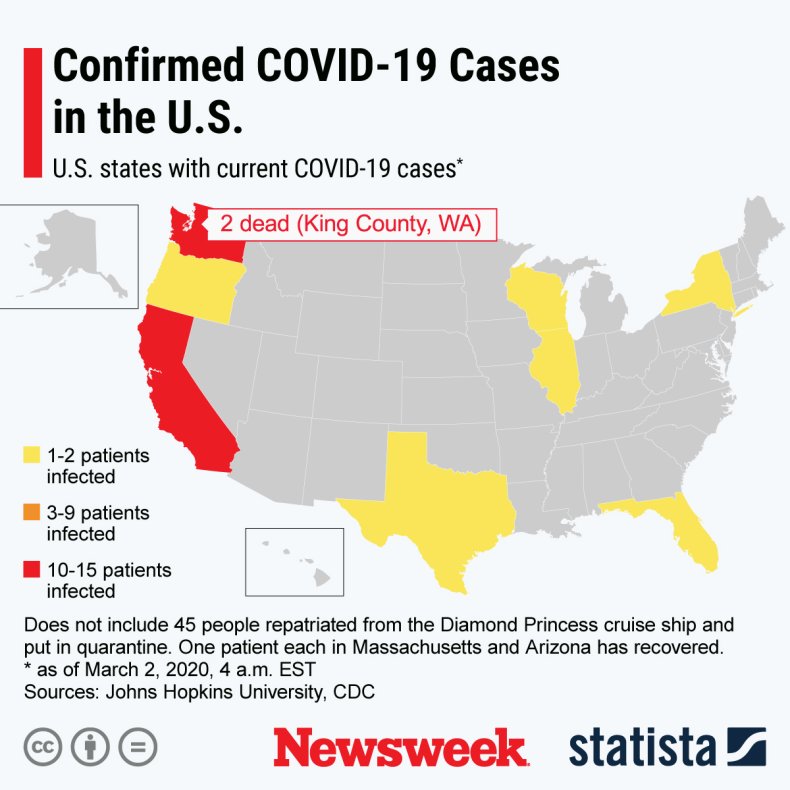 In a video shared on Twitter, Grayson said: "This [COVID-19] is going to go to every single state, very likely and very very soon. So we should expect a lot more cases over the coming weeks."
"We've got a pretty rocky four to six weeks coming," she said, adding: "I want folk to be prepared for that."
However, she urged people not to panic: "Let's just take a deep collective deep breath. This is again not the zombie apocalypse. It's not the end of the world.
"It's bad and unfortunately it's going to get worse but for the most part here everything is going to be OK. People should not panic, but prepare and be ready for what's next," she said.
While COVID-19 is not like the flu, as there are no vaccines or drugs designed to treat it, Grayson said people should approach the situation like "a really, really, really, really, bad flu year."
She stated: "For most folks this virus is a little bit more dangerous than the typical seasonal flu but not a ton."
Grayson explained that those who live in communities where the bug has been circulating need to subtract around two to three weeks to estimate when the outbreak started, as the virus is thought to have an incubation period of around 14 days and it takes time for people to become ill enough to visit a doctor.
Over the weekend, researchers revealed that genetic tests on two cases of the new coronavirus in people who had no known contact with each other indicate it could have been circulating in Washington State for up to six weeks.
Grayson went on to predict that as coronaviruses, the family of pathogens which the new bug is a member of, are seasonable like the flu, it will peak in the winter, ebb away in the summer, and return in the fall. In the southern hemisphere where the seasons are reversed, however, the cases and deaths will likely ramp up.
The evidence from the cases so far suggests that certain individuals are more vulnerable: those in their 70s and 80s, as well as people with conditions like heart disease, diabetes and chronic lung disease, said Grayson.
There are a number of precautions everyone should take to protect themselves and those vulnerable, Grayson continued, including washing your hands with warm, soapy water for 15 to 20 seconds as soon as you get home.
Taking hand wipes out and about is also advised, as is avoiding shaking hands and touching communal objects like elevator buttons with hands. When coughing and sneezing, do so into a tissue—which should be disposed of immediately—and cough into your shoulder, said Grayson. The World Health Organization suggests coughing into the crook of the elbow.
Those who fear they have come down with COVID-19 should call ahead to their doctor's office or hospital to check the best course of action, she said.
Grayson's message mirrored a warning from Dr. Nancy Messonnier, director of the CDC's National Center for Immunization and Respiratory Diseases, who told a press briefing on Tuesday: "We expect we will see community spread in this country [U.S.]" Community spread is where a patient gets ill despite having no known exposure to the bug through travel or close contact with an infected individual.
Messonnier said: "It's not so much a question of if this will happen anymore, but rather more a question of exactly when this will happen and how many people in this country will have severe illness."
She added: "We are asking the American public to work with us to prepare in the expectation that this could be bad."
This article has been updated with a map.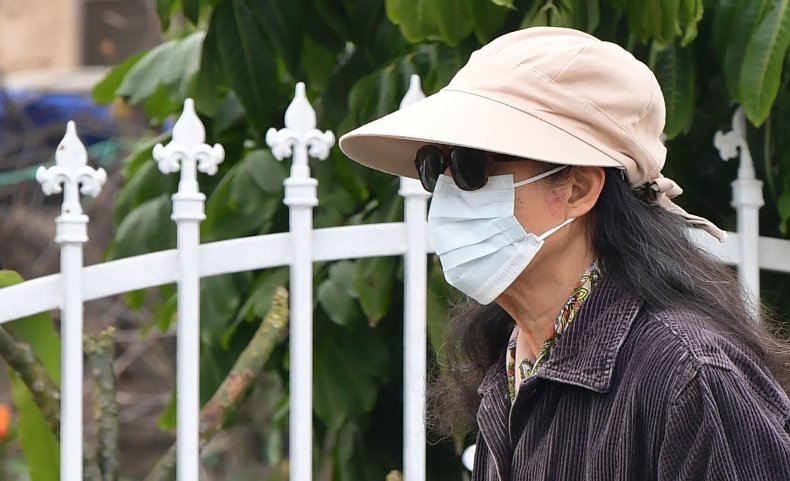 Update: 3/2/20; 1:20 p.m. ET: This story has been re-edited to clarify that Dr. Grayson said that Americans "should not panic."