Could Hillary Clinton Help Bring Down Trump in 2018 Midterms?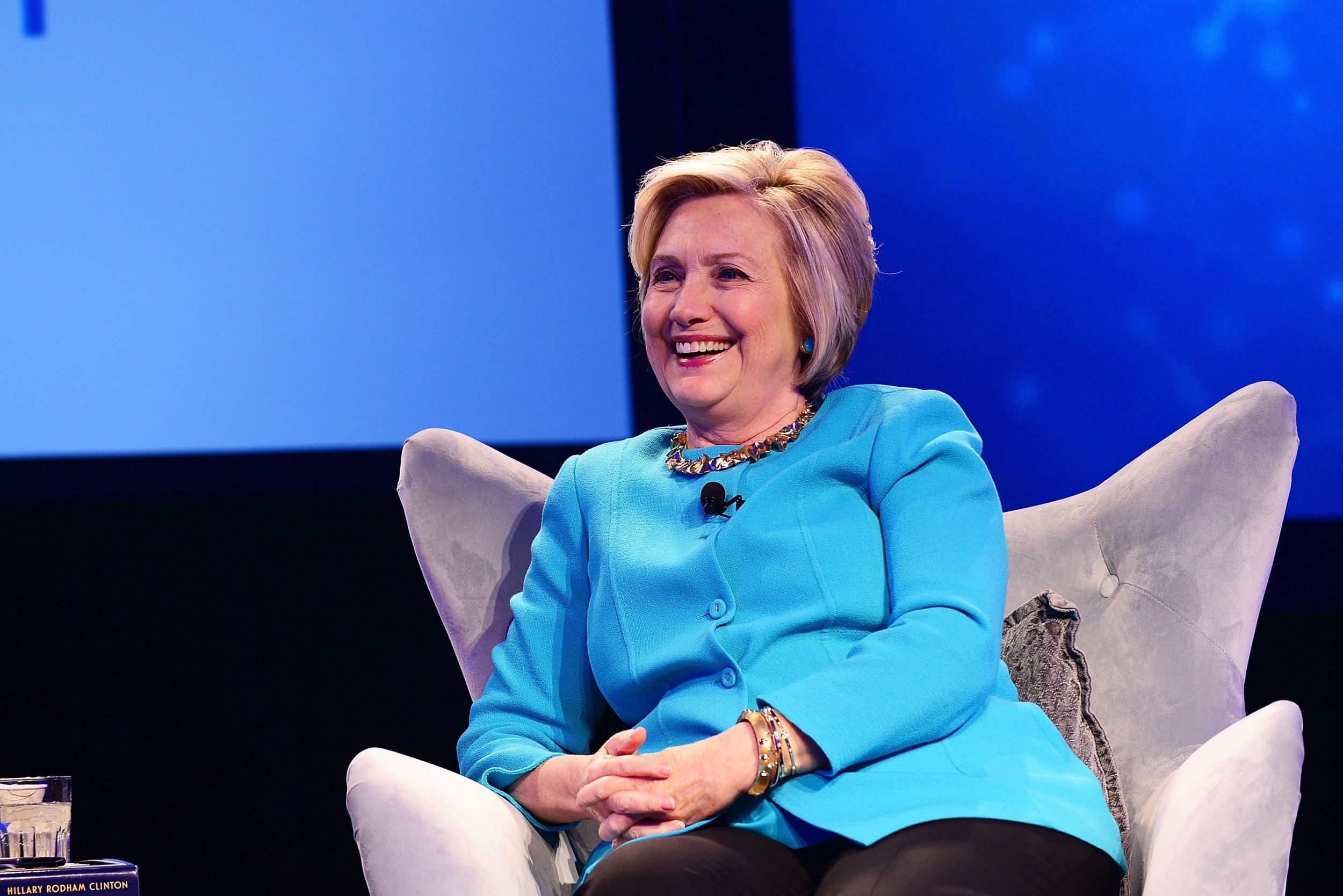 Could Hillary Clinton come in from the cold to challenge Donald Trump in a showdown for the 2018 midterms? Some Democrats certainly think the former presidential hopeful could boost the party's chances in districts that previously stated: "I'm with her."
As all eyes turn towards 2018, it appears there is everything to play for, with the Democrats given a boost by the recent victories of Doug Jones in the Alabama Special Election against embattled Republican Roy Moore and of Ralph Northam against Republican Ed Gillespie in the Virginia gubernatorial race.
But with no central unifying figure, and a party that has separated into sparring factions since the departure of former president Barack Obama, it appears Clinton's work may be far from done—despite her September pledge that her career "as an active politician" is over.
"For me, it's a no-brainer," former representative Steve Israel, who was also previously Democratic Congressional Campaign Committee chairman, told The Hill.
"If she's willing to go into those districts she won, she would be extraordinarily helpful. Trump's numbers have only fallen in those districts, so you start there. It would be such a loss if she sat it out and a double loss if she didn't go into those districts," he added.
Indeed, sources close to the former secretary of state said she would be making plans to be involved in campaigning in 2018. But given her drop in popularity to just 36 percent in a Gallup poll released on Tuesday, there are also fears too much involvement from Clinton could put the Democratic Party on the back foot.
"Clinton can be helpful, but not a force. I mean, we've got to redefine ourselves and do our own work," Democrat Representative Peter Welch told the publication.
"She's respected for what she's accomplished, but I think there's a broad awareness that we've got to figure out our own future. We can't depend on leaders who have served us in the past," Welch continued.
"The campaign is going to be about the future, and she has such a long history with her own record, that with the persuadable voters there's a good chance that she raises the questions that followed her into the last campaign. We've got to have a fresh start. There's just no question about that," he added.
For the president's part, he has been very open about the fact he'd like another opportunity to take on Clinton, tweeting about a potential future shot at the White House for the Democrat.
"I was recently asked if Crooked Hillary Clinton is going to run in 2020? My answer was, 'I hope so!'" the president said in an October tweet.
Clinton has not remained out of the spotlight since her election defeat last November, publishing a book called 'What Happened,' which hashes out why she lost to Trump.
In addition, it has been announced that the Department of Justice is reviewing an FBI inquiry into Clinton and the government's approval of the Uranium One deal, which once again throws the former secretary of state into the news and may justify her detractors' concerns about a potential probe taking attention away from the political issues during Midterms.