COVID-19 Live Updates: Cases Surge in Upper Midwest, Vaccine Mandate Row Flares up at Google
BLACKPINK's Lisa tests positive for COVID
Lalisa Manobal - better known as Lisa - from the K-pop girl group was diagnosed with the virus earlier today, YG Entertainment told South Korean news site Star News earlier.
In its statement, the group confirmed the other three members of the group – Rosé, Jennie, and Jisoo – are currently waiting for their PCR test results, while noting that none of them have been "classified as close contacts yet".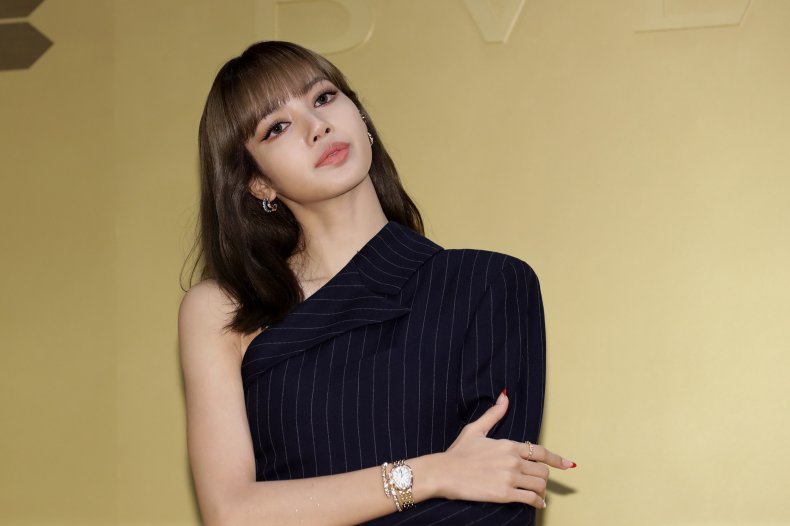 Biden administration asks federal court to lift ban on COVID vaccine mandates
The White House is asking the federal appeals court to terminate a court-ordered stay on the corporate vaccine mandate to avoid "enormous" harm to public health, according to a court filing.
Officials claim that delaying the rule, enforced by the Occupational Safety and Health Administration (OSHA), would lead to thousands of hospitalizations and deaths.
Nearly 3 in 4 American believe their lives have returned to normal - poll
A total of 74 percent of Americans said they believe their lives are now back to normal, a poll by Yahoo News/YouGov has revealed.
That includes 21 percent who said their lives are "very normal," along with 53 percent who said their lives are "somewhat normal" when factoring in the impacts of the virus, according to the survey.
However, the optimistic outlook comes as COVID cases are again on the rise across much of the country. In the hardest-hit regions, like the Northeast and Midwest, hospitalizations are also beginning to soar and intensive care units are running out of beds, threatening the sense of a return to normality.
FULL STORY: 74 Percent of Americans Believe Their Lives Have Returned to Normal Amid Pandemic
Amazon helping New Hampshire deliver a million rapid tests
Hundreds of thousands of people will be asked to test themselves for COVID using lateral flow devices delivered by Amazon over the next few weeks, Governor Chris Sununu has announced.
New Hampshire sets up 'surge centers' as cases soar
The state has averaged around 1,000 new positive tests per day in recent weeks, with 350 people hospitalized Tuesday, contributing to high wait times in hospital emergency rooms, and delays in other treatments, according to The Associated Press.
The new executive order signed by Governor Chris Sununu will establish "surge centers" in space not typically used for inpatient care, like ambulatory surgical centers and outpatient clinics. It also makes it easier to add beds in rehabilitation facilities and will simplify licensing procedures to boost the state healthcare workforce.
FULL STORY: Record Number of COVID Hospitalizations Prompts NH Gov. to Order Setup of 'Surge Centers'
Detroit Mayor asks residents to 'keep your gatherings small' at Thanksgiving
Mike Duggan called on people in the city - and across Michigan - to take steps to "reduce the risk" of getting the virus as hospitals in the state struggle to cope with near-record virus inpatients.
Michigan health provider restricts hospital patient visits
Michigan-based Spectrum Health has warned hospitals in the west of the state are at or near capacity as it limits the number of people who can visit patients, reports Michigan Radio.
In Kent County, where many Spectrum Health hospitals are located, figures show infections have soared by 94 percent in the past two weeks and hospitalizations are up nearly 40 percent in the same period.
Germany set to pass 100,000 COVID deaths this week
The grim milestone - reached by the U.S. in May 2020 after less than four months - is likely to be hit in the European country amid a surge in cases in recent weeks.
The country has well surpassed its record daily infections, with numbers out of control and a government minister suggesting most people will be "vaccinated, cured or dead" in the coming months.
Large candle memorials (pictured) have been made by 60-year-old Gertrud Schop at various milestones throughout the pandemic, with one candle dedicated to each virus victim. It is not yet known whether she will be creating another artwork for the 100,000 milestone.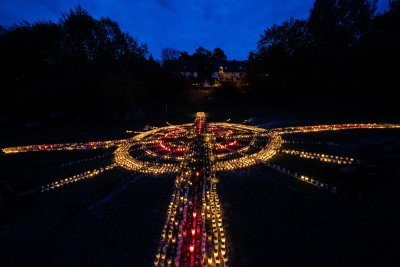 'I can't stress enough the importance of getting vaccinated': Detroit Mayor warns of ticking timebomb in city
Mike Duggan said a surge in his city is "making our state the national hotspot" as Michigan suffers a near-record number of hospitalizations.
The mayor tweeted a heat map that shows Michigan suffering heavily from a new wave of infections in the Upper Midwest, which is now spreading to Northeastern and Southwestern states.
New Zealand begins loosening strict border measures
The country will allow for the return of displaced residents from January and tourists from April next year after a near-total lockdown of the borders since the beginning of the pandemic.
A ban on tourists and the requirement for returning residents to spend two weeks in a quarantine hotel, run by the military, has caused much frustration among travelers hoping to get home and/or rejoin loved ones.
COVID-19 Response Minister Chris Hipkins said the government had made difficult trade-offs to keep New Zealanders safe throughout the pandemic, acknowledging that a zero-COVID policy has "been very tough".
Families have been separated. People have found themselves having to shelter in places they did not expect to stay for prolonged periods of time. We are acutely aware of the impact that these restrictions have had on individuals' lives and their livelihoods.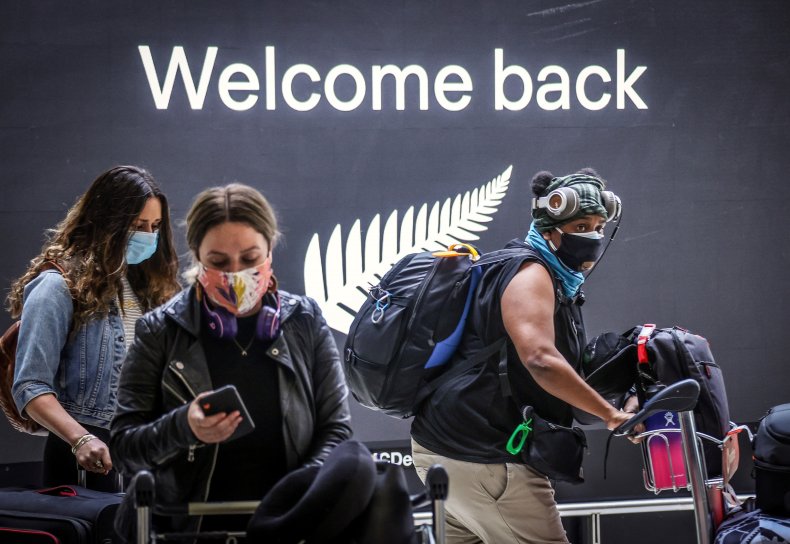 Hundreds of Google employees call on colleagues to resist vaccine mandate
At least 600 Google staffers have signed a manifesto calling on co-workers to reject the measure and for management to implement a new vaccine rule that is "inclusive of all Googlers," telling them to "oppose the mandate as a matter of principle".
The manifesto comes as the December 3 deadline looms for over 150,000 Google employees to upload their vaccination status and tell the company whether they intend to return to the office.
FULL STORY: Hundreds of Google Employees Encourage Co-Workers to Resist Company's Vaccine Mandate
Detroit facing 'serious problem' in hospitals amid COVID surge
City Mayor Mike Duggan told reporters last night that the number of Detroit residents hospitalized with the virus has doubled compared to the beginning of November, with 256 residents in the hospital on Tuesday.
"It if doubles again in the next three weeks, we're going to see the most serious problem we've had since the spring of 2020," he said, adding that the infection spike was not a surprise because people are spending more time indoors due to colder weather.
Michigan's largest city, Detroit has had more than 67,500 confirmed COVID cases and 2,504 deaths since the start of the pandemic.
FULL STORY: Detroit Mayor Warns of 'Serious Problem' if COVID Cases Continue Rising in City