Cracker Barrel Causes A Stir With Plant-Based Sausage Menu Announcement
After the restaurant chain, Cracker Barrel posted about a newer item on its menu, which sparked some controversy with customers.
On August 1, Cracker Barrel took to social media to shine a light on the "Impossible Sausage Made From Plants." However, the food item has been in select stores for a while.
"Discover new meat frontiers. Experience the out of this world flavor of Impossible™ Sausage Made From Plants next time you Build Your Own Breakfast," the post wrote.
A Cracker Barrel blog post from September 2021 says they've been testing the item in almost 50 restaurants, and the item is now making its way to more stores around the United States.
"Plant-based meat is becoming more popular and is a great alternative for people trying to reduce their meat consumption," the post said, "We want to make sure everybody feels welcome at our table. That means we're constantly on the lookout for new ways to make your experience with us even better, so we're especially excited about this news."
On social media, some customers were outraged.
"Are you kidding me? Who do you think your customer base is? I still order the double meat breakfast and it's not even on the menu anymore," one wrote in the comment section of the Facebook post.
"Sausage can NOT come from plants. Please Cracker Barrel don't go the way of so many others recently. Sorry but real country folk ain't goin for this s**t," exclaimed another.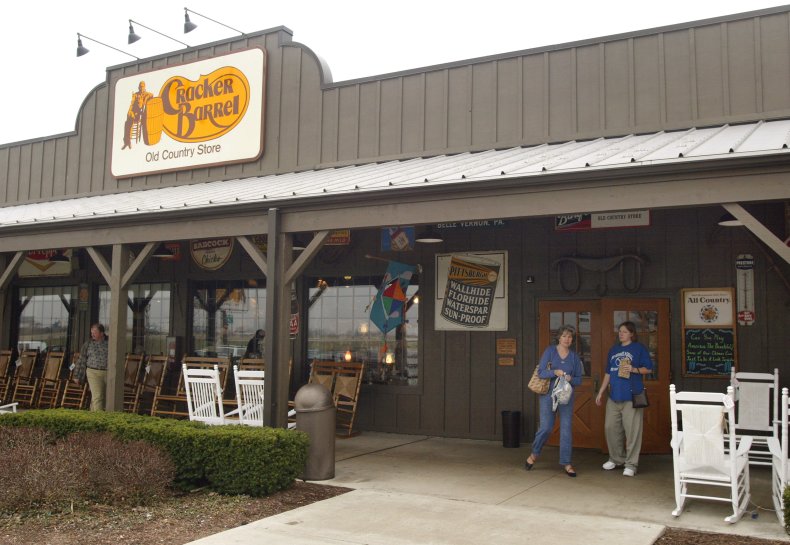 "Cracker Barrel just isn't what it use to be, they aren't the only chain gone down hill," another Facebook user wrote.
One said, "You just lost the customer base, congratulations on being woke and going broke..."
"All the more reason to stop eating at Cracker Barrel. This is not what Cracker Barrel was supposed to be about," exclaimed another commenter.
Many users on Twitter are clapping back at the people against the plant-based option on the menu.
"Yes, how dare Cracker Barrel offer menu options," one user on Twitter wrote, "We laugh, but this is a problem. Like, just don't order it if you don't want to. Problem solved and your life goes on. There is no reason for such vitriol in response to this."
"This is so interesting (if predictable). Meat eaters angry that Cracker Barrel is offering fake meat to people who want it. It's not enough for them to get what they want; people they don't like must not be accommodated. I'm not happy unless you're unhappy," tweeted another.
"There's a family group chat somewhere where meemaw sent this article and everyone's mourning the fact they can never go to Cracker Barrel again," a Twitter user said.
The company teamed up with Impossible Foods, a company that creates plant-based foods, to bring another healthy option to the restaurant's breakfast menu.
"We appreciate the love our fans have for our all-day breakfast menu. At Cracker Barrel, we're always exploring opportunities to expand how our guests experience breakfast and provide choices to satisfy every taste bud – whether people want to stick with traditional favorites like bacon and sausage or are hungry for a new, nutritious plant-based option like Impossible Sausage," a Cracker Barrel representative told Newsweek.
Impossible Foods unveiled fake pork products in 2020, and has partnered with a number of restaurants and fast-food chains to distribute its meatless options.