Crimea May Become Ukraine's Central Focus in Second Year of Putin's War
The Russia-Ukraine war must come full circle with Crimea as the central objective, according to Ukrainian interlocutors who recently met with an American delegation.
"I think that Ukraine's interest in Crimea is publicly stated, which talks less about the fact that you've had immigration from Russia to Crimea to up the percentage of Russian population than [how] some Ukrainians and Tartars who were native to Crimea have been driven out," American Foreign Policy Council (AFPC) President Herman Pirchner Jr. told Newsweek.
"I think that there's a feeling...that Crimea is something that could be taken by Ukrainian forces," he added.
Pirchner co-led an eight-member delegation, alongside former Under-Secretary of State William Schneider Jr., to the capital of Kyiv and port city of Odesa, among other destinations, on a trip that took place from January 20 to 29.
The trip was organized directly with Ukrainian counterparts and minus the involvement of the U.S. State Department.
The Americans participated in five or more meetings daily with senior Ukrainian government figures in the fields of defense, intelligence, energy and infrastructure, as well as politicians, ambassadors, embassy representatives, citizens and victims of Russian aggression.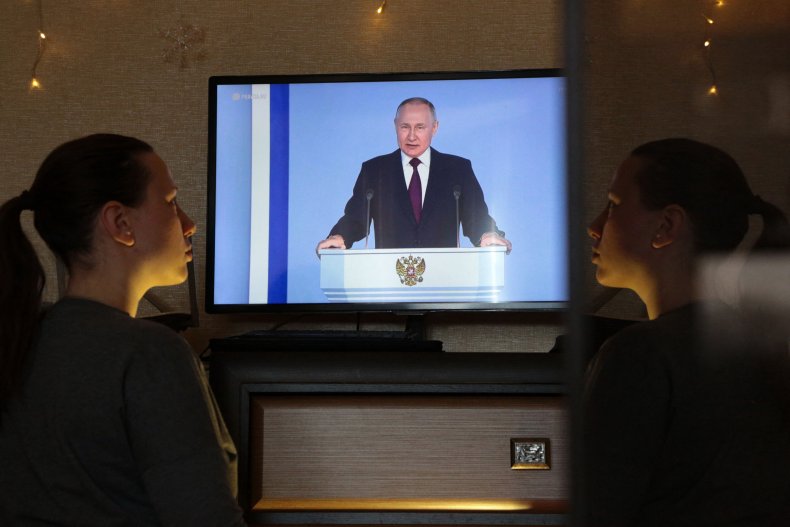 Their Ukrainian counterparts told the AFPC that following Russia's seizure of Crimea in 2014, the view of most Ukrainians is that the current war will end with its restoration to Ukrainian sovereignty.
The topic of immediate concern in Kyiv is the treatment of Crimea's Ukrainian population under Russian control, the AFPC noted, especially the fate of members of the Indigenous population of Crimean Tatars who have been continuously oppressed in the past.
"Russia is perceived by Tatar representatives in exile as wanting to eliminate the Crimean Tatars altogether in a process which began with the February 2014 annexation of Crimea," according to the AFPC's trip report. "We were told that just during the period of our visit, there had been Russian police raids on hundreds of Tatar homes in Crimea."
It has reportedly led to countless young Tatars fleeing Crimea to places like Georgia and even Ireland.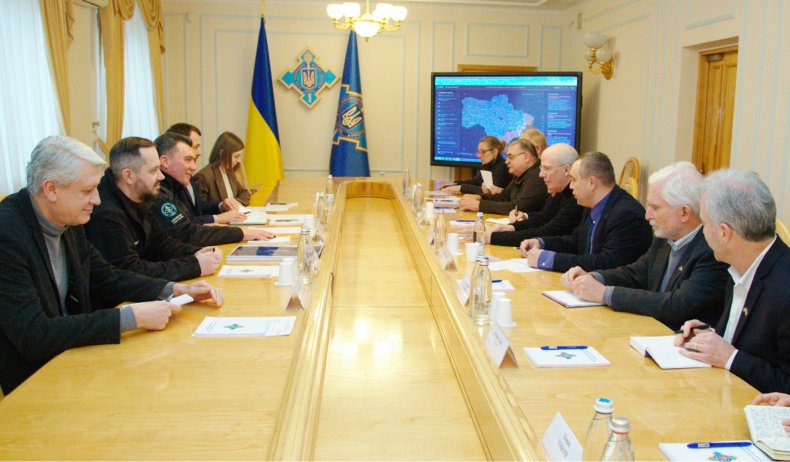 Ukrainian representatives also argued that the post-Soviet agreement between Moscow and Kyiv to accommodate the Russian Black Sea Fleet at Sevastopol was "a mistake" that would not be part of Crimea should Ukrainian forces succeed.
Pirchner has personally visited post-Soviet countries over 70 times, with his first trip to Ukraine in 1990. He has not visited Russia in numerous years.
He said this most recent trip was planned about two months in advance and was among the most memorable due to the ongoing conflict. He and other Americans were unable to visit battlefield sites in eastern Ukraine.
The trip itself was about 17 hours including travel, which required flying into Munich prior to heading to Warsaw. From there, they took a train to Kyiv.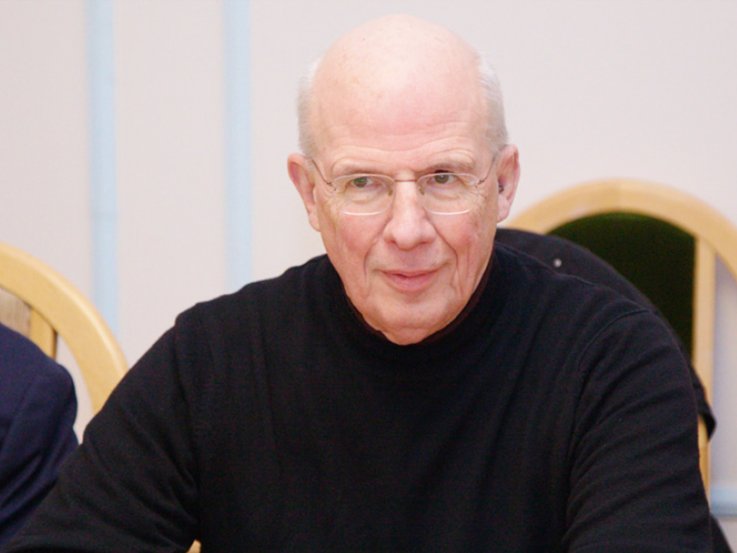 American Foreign Policy Council President Herman Pirchner Jr. recently traveled to Ukraine for the first time since 2021. He has traveled to post-Soviet countries over 70 times and discussed his most recent experience with Newsweek.
AFPC
Meetings were routinely interrupted by air raids, which was quite different to Pirchner's visit in 2021 to cities like Mariupol and areas not occupied by Russian forces.
He met with Oleksiy Danilov, secretary of Ukraine's national security and defense council, who he had met previously and described as a "a very sober and cautious guy" who is "highly credible."
"Talking to Ukrainian officials, they generally feel that if they were able to stop the offensive then they had an excellent chance with their own counteroffensive to gain back significant amounts of territory," said Pirchner, adding that it would cause a destabilizing effect in Russia.
Ukraine 'Would Fall' Without American Aid
Pirchner said appreciation for American financial and security aid was palpable through his encounters with citizens and dignitaries alike.
"When I was there a couple years ago, there was a sense that Russia was coming and everybody would tell you, 'We know they're gonna come, a lot of us are gonna die— we're not gonna surrender children and grandchildren to Moscow rule,'" he said. "It was that type of steely determination before the current invasion."
"It's absolutely more intense now. Even if you talk to the babushkas and people in civil society, they think about what's happening to the kids being taken from orphanages into Russia as well as war crimes. The whole society is completely of the mindset that they're not gonna give in," he added.
Yet while Ukrainian interlocutors expressed appreciation for U.S. assistance in weapons and money, urgent appeals for more remain. Ukrainians told AFPC delegates that without U.S. aid, Ukraine "would definitely fall" and that "only weapons matter, money is in second place."
"I think they worry about supplies and armaments, but there is confidence that if they get what they need they will be successful," Pirchner said. "I haven't talked to anybody that didn't think the offensive would be coming sometime this spring, after the mud season."
The eight-member delegation also spent time in Bucha, which gained worldwide attention in the war's infancy due to the deaths of over 450 Ukrainian adults and children, leading to allegations of war crimes by international leaders.
"I think you can't go there without being moved, especially when you know it's not just one city, but this has been repeated in other small villages throughout Ukraine," Pirchner said. "I remember talking to a fighter later in the trip and he talked about keeping a position, even though there was reason not to be there. He said, 'If we pulled out, we knew what would happen to the people in the village if the Russians came.'"