Cristiano Ronaldo Scores Twice but Risks Red Card with Petulant Kick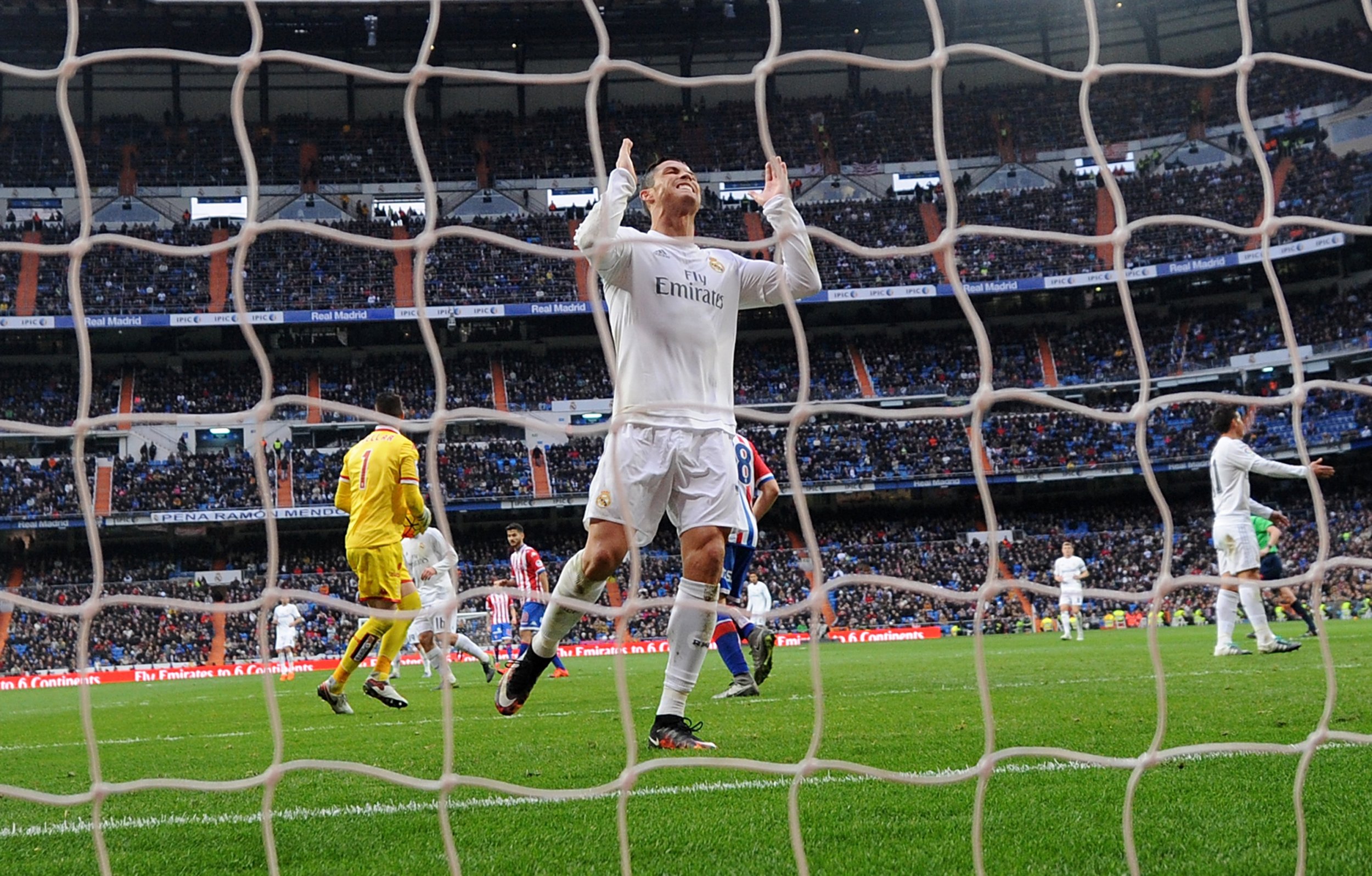 Cristiano Ronaldo scored twice for Real Madrid in a 5-1 thrashing of Sporting Gijon on Sunday, but he was lucky not to spoil his afternoon by being sent off.
Under new manager Zinedine Zidane, Ronaldo struck both his goals in the opening 18 minutes of the game as Madrid opened up a 4-0 lead against an overmatched opponent. It remains third in La Liga, four points behind league leader and cross-city rival Atletico Madrid.
But soon after half time, the Portuguese player, having lost possession, aimed what appeared to be a deliberate kick at Nacho Cases, the Sporting Gijon midfielder.
Referee Alberto Unidano let Ronaldo off without so much as a yellow card.
"My kick out? I could have got a yellow. If it was on purpose, he would not have got up again. I shouldn't have done it," Ronaldo said of the incident.
Ronaldo has not had the best two weeks. Last week, it was revealed that his statue in his home town of Funchal in Madeira had been defaced with pro-Lionel Messi graffiti.
That came after Ronaldo missed out on the Ballon d'Or, the title given to the world's greatest footballer, for the first time in three years to his great rival Messi, who plays for Barcelona.