Lionel Messi Beats Cristiano Ronaldo and Neymar to Win FIFA Ballon d'Or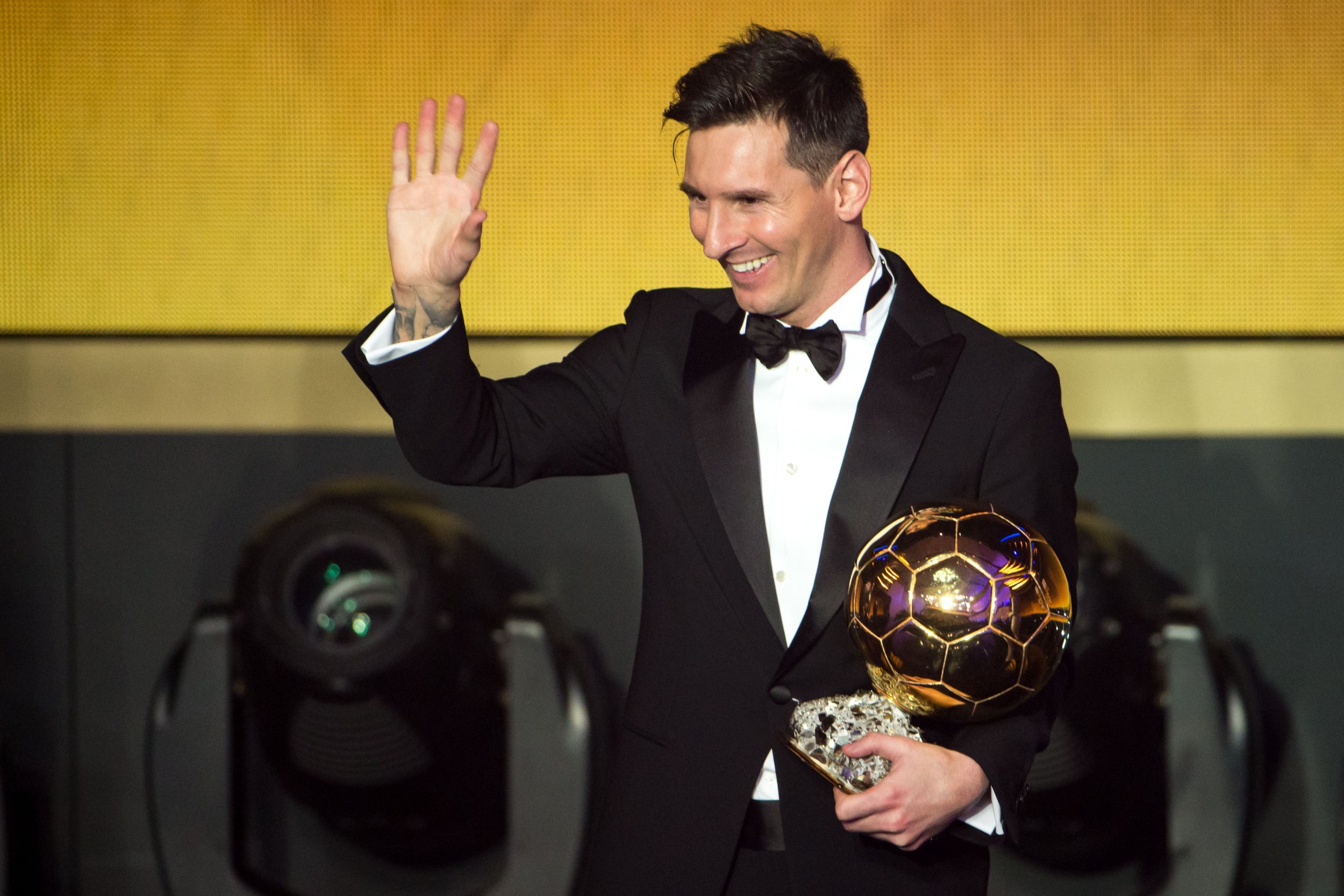 Lionel Messi effused that winning his fifth Ballon d'Or was "more than anything he could have dreamed of," after he was presented with the award at a FIFA ceremony in Zurich.
Messi, the Argentine forward who plays his club football for Barcelona, beat Cristiano Ronaldo, the Real Madrid superstar who had won this award that recognises the world's best male footballer for the previous two years, and Neymar, his Barcelona teammate.
"It is a very special moment for me to be back on this stage having watched Cristiano [Ronaldo] win it for the last two years," said Messi when presented with the award at the Kongresshaus in Zurich.
"It is incredible that it is my fifth Ballon D'Or, it more than anything I could have dreamed of when I was a kid. I want to thank all my team-mates as without them none of this would be possible. I also want to thank football for everything, both the good and the bad. It has made me learn."
This was a strangely muted ceremony, especially by FIFA, world football's governing body's glitzy standards.
The organization is, of course, still reeling from the eight-year bans from football imposed in December on Sepp Blatter, the former FIFA President, and Michel Platini, who was widely expected to succeed Blatter before he became caught up in a FIFA ethics investigation.
None of that should detract from the sublime talent of Messi, who scored 48 goals in 53 games for Barcelona in the calendar year.
Neymar's time will come, given he is only 23. Ronaldo has a few great years left in him before age nips at his heels.
But this was all about recognizing the greatest footballer of this generation, and perhaps of all time.