Zinedine Zidane: The Man Taking Charge at Real Madrid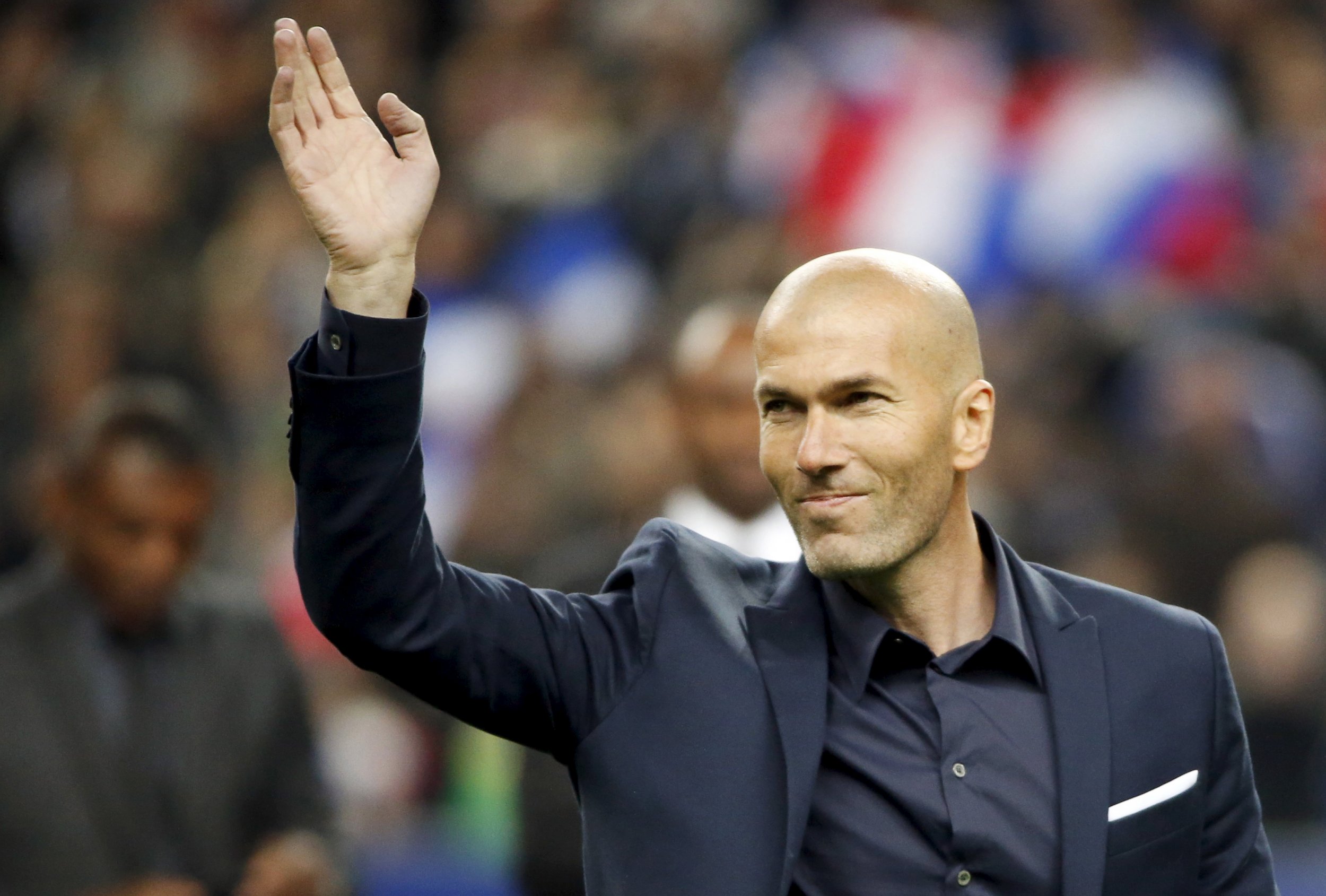 Where does one of football's richest and most dysfunctional clubs turn to next when it has exhausted the world's supply of elite managers?
If that club is Real Madrid, then the answer is to Zinedine Zidane—scowling, occasionally explosive, brilliant Zidane, who bestrode football Titan-like in the early years of the 21st century. The man who made 155 appearances for Madrid—and won the club the 2002 UEFA Champions League—has replaced Rafael Benitez in the top job at the Santiago Bernabeu stadium.
Appointing Zidane is not, in one sense, a surprising move. He played for Madrid for five years between 2001 and 2006, scoring the winning goal in the 2002 UEFA Champions League Final. That moment stands alongside his two 1998 FIFA World Cup Final goals as the greatest of an indisputably great career. Then, in 2010, four years removed from retirement, he was made "special adviser" at the club, with an ambassadorial brief. In 2013, Zidane was assistant to Carlo Ancelotti, Benitez's predecessor as Madrid manager. In 2014, he became coach of Real Madrid Castilla, the club's reserve team. The progression has been logical and measured, not words often associated with Madrid, with its reputation for firing managers first and asking questions later.
Zidane dictated terms on a football pitch with his supreme talent—a mastery of technique and an awareness of space that led Franz Beckenbauer, no less, to call him "one of the greatest players in history." And he had an arrogance—part of what made him great, of course—that occasionally spilled over into violence that hurt his team as well as the recipient. His headbutting of Italy's Marco Materazzi in extra time of the 2006 FIFA World Cup Final comes to mind.
It would be easy—too easy—to suggest that Zidane's autocratic qualities will make him automatically successful at calming the fiery egos within the Madrid dressing room. Jose Mourinho tried, before the job got the better of him four years into his reign. Fabio Capello, that other noted disciplinarian later to become England manager, lasted less than a year in the job before he was sacked in June 2007. And he had won La Liga only 11 days before.
Madrid is a club voracious for success yet seemingly unsated by it—an "impossible job" if ever there was one. And the theory that a great player should make a great manager is one that has been proven to be bogus in the recent past. Were it true all of the time then Michael Laudrup, only slightly less immortal than Zidane with a ball at his feet, would have won Champions Leagues as a manager rather than be out of work having left Lekhwiya, the Qatari club.
There are great players, though, and then there is Zidane. He has a better chance than most of controlling one of the world's greatest current players in Cristiano Ronaldo, such is the respect he commands. And he has the ear, and respect, of Madrid President Florentino Perez. This is one situation in which player power may not win out. And it is player power—along with the dressing-room schisms it creates—that has led to the appointment and departure of nine Madrid managers within the past decade.
Now that Zidane has been appointed, there will be conflict. His uncompromising nature dictates as such. But Madrid will be led by a man whose influence is bigger than its players and, arguably, as big as the club itself. That may finally, quixotically, lend it some stability. That same desire for conflict could just as easily lead to the whole escapade fizzing like a malfunctioning firecracker in the direction of Perez's face, ending in flaming failure.
It's an appointment that makes sense and feels crazy at the same time. That, in a larger sense, has always been the Madrid paradox. At the very least, Zidane at Madrid will be entertaining to watch.