Cristiano Ronaldo Transfer: Who Will Replace Juventus-Bound Legend at Real Madrid?
And just like that, the end of an era.
Cristiano Ronaldo is officially out at Real Madrid and has transferred to Italian club Juventus.
"Real Madrid CF communicates that, in response to the will and request expressed by the player Cristiano Ronaldo, he has agreed to transfer to Juventus FC," the club said in a statement, translated via Google. "Today, Real Madrid wants to express its gratitude to a player who has proved to be the best in the world and who has marked one of the brightest times in the history of our club and world football."
Ronaldo leaves the club as an all-time legend, having won 16 trophies while scoring 451 goals in 438 games. Ronaldo said in a statement: "These years in Real Madrid, and in this city of Madrid, have been possibly the happiest of my life. I only have feelings of enormous gratitude for this club, for this hobby and for this city. I can only thank all of them for the love and affection I have received."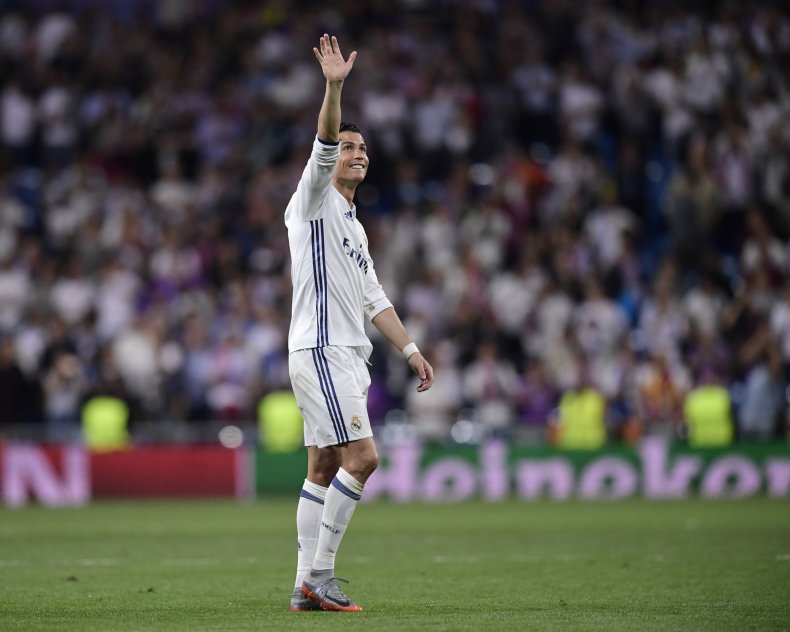 But enough goodbyes—what now for the Spanish club with deep pockets and a need for a star to replace one of the greatest to ever play?
With Ronaldo's departure long rumored, there have been a number of names connected to Real. And they're names fans from across the globe will likely recognize. Chelsea winger Eden Hazard—set to play for Belgium in the World Cup semifinals Tuesday—has been added to Real Madrid's list of potential replacements, AS reported Sunday. But the 27-year-old was reportedly only the third option behind Paris Saint-Germain's duo of Neymar and Kylian Mbappé, who has had a breakout World Cup for France (and is set to play against Hazard on Tuesday. Neymar scored 19 times in 20 French league matches last year while Mbappé scored 13 times in 28 matches.
Marca added that English striker Harry Kane has been linked to Real Madrid as well. He leads all scorers in the World Cup, with six goals for the semifinalists.
A further name was added to the mix on Tuesday, in the form of the second-leading scorer in the World Cup. Citing a report from Spanish sports magazine Don Balón, Goal.com noted that Real Madrid also had eyes for Romelu Lukaku, currently of Manchester United.
Filling Ronaldo's boots is a near impossible task for anyone who isn't Lionel Messi. Yet any of the players listed above, and particularly a combination of them, would prove a welcome addition to nearly any side—especially a Real squad smarting after the loss of their best player.