Cuomo 'Should Be Locked in Jail,' Says Pub Owner About to Sue New York Over COVID Rules
Daniel Presti, the co-owner of Staten Island pub Mac's Public House, said New York Governor Andrew Cuomo "should be in jail" Monday as the bar planned to sue the governor and the state.
"We're still following the mandates and orders from a governor who should be locked in jail," Presti said during a Monday news conference. "Why is this happening?"
Mac's Public House has planned to sue New York and Cuomo under equal protection claims. The bar's lawsuit is set to be filed this week and aims to allow bars in the state to stay open until 4 a.m. New York currently has a curfew in place for bars and restaurants stating that they must close by 11 p.m. due to the coronavirus pandemic.
Presti also took aim at New York City Mayor Bill de Blasio, saying that he also contributed to the economic hardships small businesses faced amid the pandemic and the state's coronavirus restrictions.
De Blasio has also become one of the many lawmakers and politicians to call for Cuomo's resignation following the sexual harassment claims made against the governor.
"Now you want to sit there and call for the resignation of the governor and say that you may actually run for governor," Presti said, referring to de Blasio. "In no way what you're doing is acceptable."
"You need to go as well," Presti continued.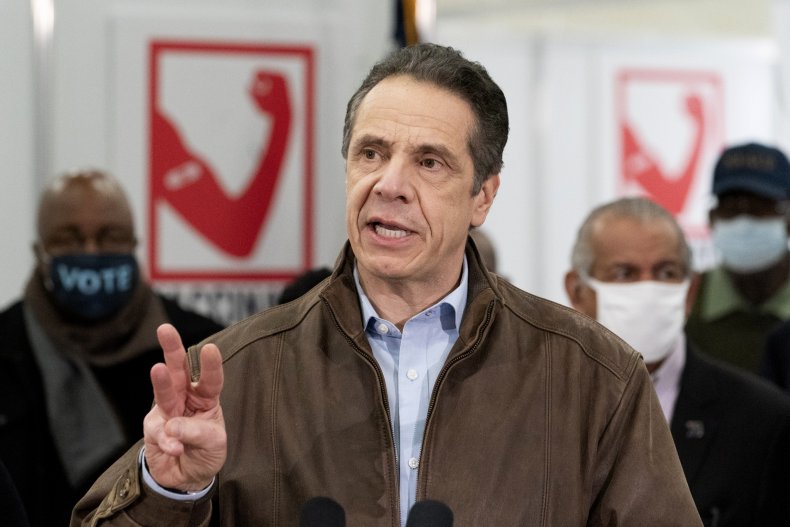 Mac's Public House previously gained media attention for declaring itself an "autonomous zone" in late 2020. Presti was repeatedly fined for not adhering to New York's COVID-19 guidelines for restaurants and bars, which led to Mac's Public House closing in December.
During Monday's news conference, Presti announced that the bar is reopening without enforcing New York's face mask mandate.
"We just can't sit by idly anymore, because the Constitution is getting torn up directly in front of all of our faces," Presti said. "We're losing more and more rights every single day. So, Mac's is going to open and we're going to open. We're not going to follow any mandates."
"You want to wear masks? You can wear masks," Presti added. "You don't, you don't have to."
Presti's comments against the New York governor came as seven women have accused Cuomo of sexual harassment. Cuomo's administration has also faced allegations that they altered COVID-19 data on deaths in nursing homes. State Attorney General Letitia James is investigating both matters.
The New York governor has since faced significant criticism and calls for his resignation as a result of the allegations. Cuomo, however, has refused to resign, saying that it would be "anti-democratic" to do so.
Newsweek reached out to Mac's Public House, but didn't hear back in time for publication.