'Cyberpunk 2077' Refunds Reportedly Accepted at GameStop, Even If the Game's Opened
Gamers looking to return CD Projekt Red's Cyberpunk 2077 and receive a refund—even those gamers who bought and opened a physical copy of the game—can reportedly do so at GameStop.
A memo was reportedly sent out to GameStop employees telling them to accept refunds of Cyberpunk 2077, even in the event that the physical game has already been opened. This reported edict goes against GameStop's usual return policies that state "any products returned to GameStop.com by mail must be in the original packaging and include any manuals, cables, and accessories in sellable condition."
Kotaku reports that the internal memo instructs employees to accept PS4 and Xbox One copies of Cyberpunk 2077 and label them as "defective" before shipping them back to the GameStop warehouse.
GameStop's usual return policy also gives gamers 30 days to return or exchange a product. Assuming that's still the case here, and the fact that Cyberpunk 2077 was released on December 10, gamers should have plenty of time to head to GameStop to try and get a refund.
Newsweek reached out to GameStop regarding this memo and its Cyberpunk 2077 return policy, and will update this story if we hear back.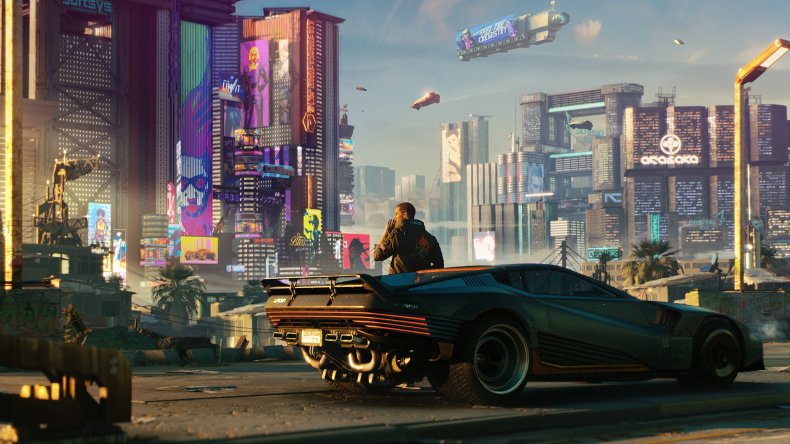 This return policy is not unprecedented, as Best Buy adopted the same stance last week. The major electronics retailer confirmed on its forums that it will refund the game, even if it's been opened, until December 21.
A post from Best Buy reads, "Normally, Best Buy is unable to offer returns of opened game software per our Return & Exchange Promise here. However, after some deliberation, and seeing that the vendor will be allowing returns through 12/21/2020, Best Buy will also be allowing returns for select opened Cyberpunk 2077 SKU's through December 21, 2020. Beyond that date, we will return to our normal Return & Exchange Promise for the game."
All of this began soon after Cyberpunk 2077 was first released in early December. The PS4 and Xbox One versions of the title became a hot topic in the gaming community as bugs, frame rate and visual issues plagued them.
CD Projekt Red apologized for the state of the game and announced that it would be offering refunds to those who purchased the game digitally. However, many gamers initially found it difficult to get a refund from the PlayStation Store as Sony reps first told consumers that the game was not "faulty" because there are updates set to roll out in early 2021.
Sony reversed that policy almost a week later, and took Cyberpunk 2077 down from the PlayStation Store. At the time of this writing, the game is still not available to purchase and download from the PS Store. Microsoft, meanwhile, also expanded its refund policy to honor refunds for players who bought the game through the digital Microsoft Store.
Have you tried returning Cyberpunk 2077 to GameStop? Let us know in the comments section.