Dallas County Judge Says Gov. Abbott 'Consciously Chose' Regulations That Led to Power Crisis
As the power crisis in Texas continues to leave many without heat during a winter storm, Governor Greg Abbott has tried to shift fault onto renewable energy sources. But Dallas County Judge Clay Jenkins says Abbott himself is largely to blame.
"The fold of this lies squarely on [former Governor] Rick Perry and the current governor, Greg Abbott," Jenkins told CNN's Alisyn Camerota on Thursday. "They and their team passed the regulations to tell people whether or not they need to winterize. They chose not to tell companies to winterize—that need to winterize—which in a regulatory environment for a commodity is telling people not to winterize."
Jenkins added, "They consciously chose to do rock-bottom prices for large commercial enterprises. I'm not saying that's necessarily saying that's a bad choice. But the bad choice was to do that, so much that it was at the expense of reliability for residential customers and all of us in extreme weather."
In 2011, the Texas Legislature passed a bill, signed by Perry, that required the Public Utility Commission (PUC) of Texas to analyze "the ability of electric generators to respond to abnormal weather conditions," which included making recommendations to improve emergency plans that would ensure continuity of electric service.
But Jenkins said the PUC, whose members are directly appointed by Abbott, failed to require the weatherization measures in the bill. Winterizing natural gas power plants, wind turbines and other energy infrastructure can be done through upgrades that include insulating pipelines.
"[Abbott and Perry] are now trying to blame it on a company called ERCOT that Governor Abbott hired," he said. "They could easily fire that company and hire another one. But if they don't take responsibility and fix this by putting winterization guidelines for gas lines that are frozen underground, and for energy generators that haven't worked because they're not winterized, this will happen again. The fault lies with those two individuals alone."
ERCOT, the Electric Reliability Council of Texas, supplies power to more than 25 million Texans. This week, problems with the state's main supplier resulted in blackouts across the state, leaving millions without power.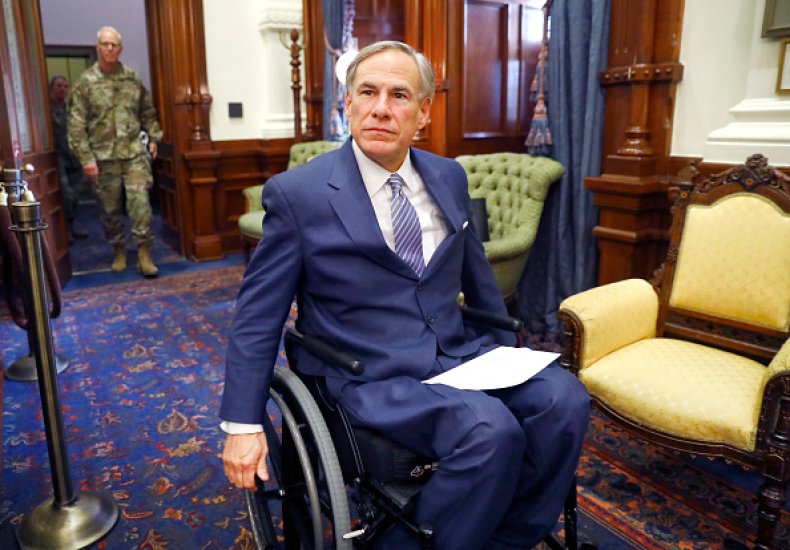 Although Abbott has largely blamed the outage on the nonprofit corporation and called on its leadership team to resign, ERCOT's board of directors is overseen by the PUC, and the PUC's three commissioners are appointed by the governor.
"The Electric Reliability Council of Texas has been anything but reliable over the past 48 hours," Abbott said Tuesday. "Far too many Texans are without power and heat for their homes as our state faces freezing temperatures and severe winter weather. This is unacceptable. Reviewing the preparations and decisions by ERCOT is an emergency item so we can get a full picture of what caused this problem and find long-term solutions."
Jenkins, who heads Dallas County's Office of Emergency Management, said the Railroad Commission of Texas, a regulatory agency that oversees the oil and gas industry, also played a role in the state's failure to prepare for the winter storm.
"They do shoulder the responsibility for not modernizing the gas pipeline system," he said. "There's plenty of blame to go around, but at the top of the food chain it is the governors and the railroad commission."
Jenkins expressed frustration not only with the state's leadership in responding to the power crisis but also its failure to proactively ensure that Texans would be equipped with power and heat during the storm, especially given how drastic weather conditions can be because of climate change.
"Extreme weather in Texas and around the world now is a completely predictable event. We know that it will be hotter than ever before and colder than ever before. We know it's always been extreme heat and extreme cold," the judge said. "So to say that you're fine with three days of power outage and that's the price you'll pay is a false choice."
He continued, "The choice is not a federal takeover or people freezing in their homes. The choice is to require winterization of equipment like all 49 other states do, including those with as low or lower prices than we have."
Because ERCOT, which serves 95 percent of the state, is highly centralized and isolated from the rest of the country, Texas is unable to import large amounts of power from massive Eastern and Western interconnections when the grid begins to shut down.
Newsweek reached out to Abbott's office for comment but did not hear back before publication.