Dan Bongino Says Parler 'Will Be Back By the End Of The Week'
Dan Bongino has said that Parler will be back by the end of the week in a heated rant against the shutdown of the social media site.
The Fox News contributor and Parler investor railed against the supposed censoring of right-wing social media users following the attack on the Capitol last week by pro-Donald Trump supporters.
"Tech tyrants Google, Apple and Amazon wiped Parler out, the service will return," Bongino said on Fox and Friends on Monday.
"Parler will be back, just so the audience understands. I will go bankrupt and destitute before I let this happen," he said.
The social media site, favored by conservatives, has been booted off multiple platforms in the last 24 hours, with Google, Apple and Amazon Web Services (AWS) no longer hosting it.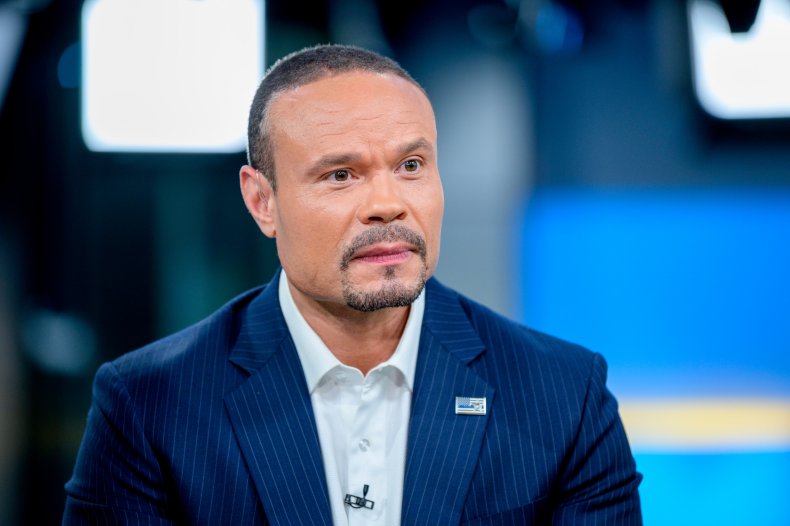 The site was removed due to posts inciting violence and for failing to moderate the content. A letter obtained by CNN from AWS to Parler Chief Policy Officer Amy Peikoff condemns "posts that clearly encourage and incite violence."
It reads: "We've seen a steady increase in this violent content on your website, all of which violates our terms. It's clear that Parler does not have an effective process to comply with the AWS terms of service."
Bongino called Parler's shut down "an open war on free speech" being led by "the tech tyrants, the tech totalitarians," and "the communists."
"We'll be back by the end of the week," he promised. "I'm begging you all to please support us. It's not about the money. It's not about anything. If Parler goes down, everyone else will be next."
However, Parler CEO John Matze conceded on Monday that the website will likely be down longer than expected.
A video on Parler has been accused of inciting inauguration violence and was widely shared before the site takedown.
The QAnon propaganda video calling for a "great reawakening" in the U.S. ahead of the January 20 inauguration period features a number of phrases linked to QAnon and speeches by Trump.
Bongino's remarks are being derided on Twitter where many users are mocking the Parler investor for his Fox appearance.
"Wait, so Dan Bongino WONT make money from idiots discussing violent overthrow of our government and assassination of our elected officials? Awwww," mocked filmmaker Jeremy Newberger.
Radio giant Cumulus Media, which employs many conservative talk-radio hosts such as Bongino, has warned its staff to tone down the election fraud rhetoric.
Per an internal memo obtained by Inside Music Media, the company's executive vice president of content Brian Philips wrote: "We need to help induce national calm NOW." (via National Review.)
The memo states that Cumulus "will not tolerate any suggestion that the election has not ended. The election has been resolved and there are no alternate acceptable 'paths.'"