'Dark Side of the Ring' Season 3 Release Date and More Topics Revealed
The third season of Vice TV's popular documentary series about professional wrestling, Dark Side of the Ring, finally has a release date. And, even better, the topics of some of the upcoming episodes have also been revealed.
Dark Side of the Ring Season 3 is set to premiere on Vice TV on May 6 at 9 p.m. EST. The channel shared the news on Thursday, via a brand new trailer.
The wrestling docuseries is Vice TV's most-watched show of all time, and exposes the hidden, heartbreaking and untold stories of professional wrestling with intimate access to its subjects. It chronicles the deeply personal and often controversial legacies surrounding the larger-than-life brawlers of the wrestling world, shining a new light on a sport that draws tens of millions of fans around the globe to this day.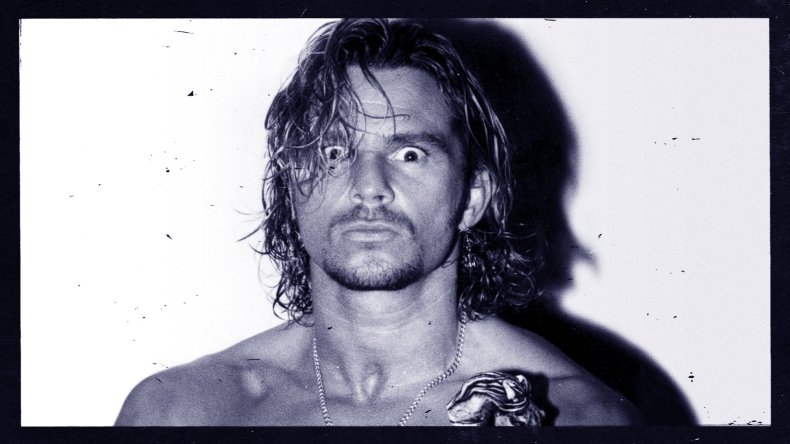 The aforementioned Season 3 trailer shows some of the wrestling figures that Vice TV has procured to appear on-camera.
Fans will get to Jake "The Snake" Roberts, Jon Moxley, Eric Bischoff, Jim Cornette, David Arquette, Chris Jericho and the former wife of the Ultimate Warrior, Shari Tyree. The trailer also teases six topics that will be featured in the new season's 14-episode lineup: Brian Pillman, Nick Gage, Collision In Korea, Ultimate Warrior, Grizzly Smith and Dynamite Kid.
Take a look at the Dark Side of the Ring Season 3 trailer below.
More topics and guests for the third season will be announced later this month.
Dark Side of the Ring Season 3 follows the explosive second season, which covered some of the most controversial topics in wrestling. That season began with the story of the death of Chris Benoit and ended with the tragic accident that killed Owen Hart.
The first episode of the third season will cover the life and death of Brian Pillman and feature interviews with "Stone Cold" Steve Austin, who teamed with the late wrestler in the early 1990s.
Along with the Season 3 release date announcement, Vice TV also confirmed when the first episode of Dark Side of Football, the football-centric spin-off of Dark Side of the Ring, will air.
Dark Side of Football will premiere May 13 at 10 p.m. EST on Vice TV. And, in the same vein as Dark Side of the Ring, it will cover topics not often talked about on the gridiron.
Check out the first trailer for Dark Side of Football below.
Are you excited for the third season of Dark Side of the Ring? Which topic do you hope Vice TV covers? Let us know in the comments section.