David Guetta Mocked for Remixing Martin Luther King Jr's 'I Have a Dream' Speech to Honor George Floyd
DJ David Guetta has been branded "tone deaf" for his tribute to George Floyd.
Though well-intentioned, the French DJ's remix of Martin Luther King Jr's "I Have a Dream" speech is being mocked online.
Guetta hosted a streamed rooftop dance party on May 30 where he made a "shout out" to the family of Floyd who was killed while in police custody last week sparking mass protests all over the country, during a virtual rave held in New York City at the weekend.
Though he managed to raise $670,000 for COVID-19 dedicated charities during the virtual event, his use of Dr. King's speech is leading to scrutiny on Twitter.
"The world is going through difficult times," Guetta said during the live stream.
"And America, too, actually. So last night, I knew we were going to do this and I made a special record ... so this record is in honour of George Floyd."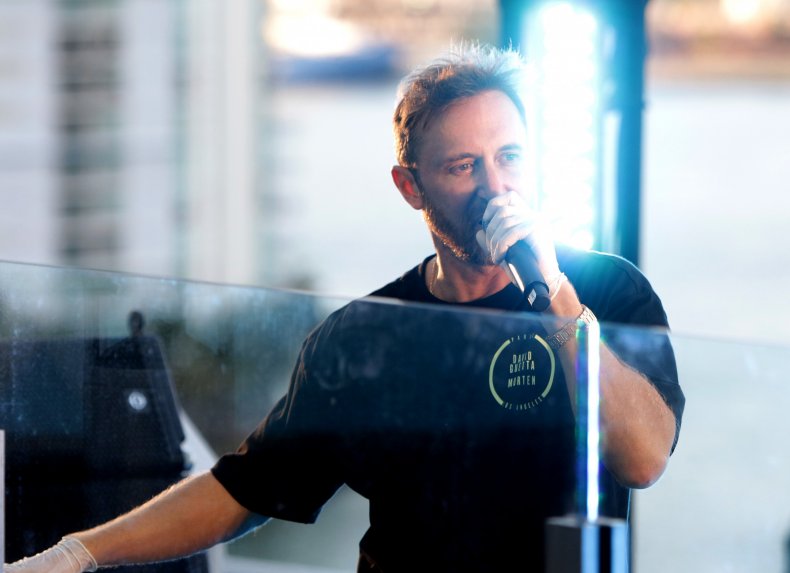 He continued while fist pumping: "I really hope we can see more unity and more peace when things are already so difficult. So shout out to his family."
Speaking to CNN about the concert last Wednesday, Guetta said: "All I can do is try to help... It's obviously a very hard time for everyone. We are going to get through this all together."
He added: "This is really a moment that shows how the world needs to be united and that's always what I've been trying to do with my music, to bring people together... We are all the same in front of this disease."
Guetta previously held a virtual concert in Miami in April.
However, fellow DJ Husdon Mohawke was less than impressed by Guetta's efforts, tweeting: "Dono where to start w counting the levels of tone deaf and wrong here."
Before adding in a later tweet: "Next person I see going through some real serious hardship I'm hitting them with a "SHOUT OUT TO UR FAMILY."
Journalist Áine McMahon tweeted: "Yes David Guetta, I'm sure that's exactly what George Floyd would have wanted... an EDM banger sampling Martin Luther King."
While another writer, Jamie East tweeted: "Jesus F***ing Christ. David Guetta paying tribute to George Floyd via a Hewlett Packard logo and MLK sample. Horrific."
The One Love hitmaker is one of many celebrities to speak publicly on the death of Floyd and the demonstrations taking place in major cities.
Actress Anna Kendrick has condemned what she calls "suburban white boys" for taking advantage of the unrest to participate in violence and looting.
While Dwayne 'The Rock' Johnson shared a moving tribute to Floyd on Friday, asking for accountability.
Beyoncé shared a photo of Floyd to her personal website, with the message: "Rest in Power George Floyd."
While Star Wars actor John Boyega expressed his anger in a scathing Instagram Live broadcast, where he wrote that "WHITE on BLACK racism" had "ruined the world."
Last week, footage emerged of Floyd repeatedly telling Officer Derek Chauvin he couldn't breathe as he knelt on his neck. The officer has now been arrested and charged with third-degree murder.