David Hogg Compares Liberals to 'Six-Year-Olds' While Backing Gun Deal
Parkland survivor and gun reform activist David Hogg says when it comes to political organizing, liberals are like "a bunch of six-year-olds doing a group project together with a bunch of crayons" while "conservatives are organized like SEAL Team Six."
"Hogg has learned that conservatives are more disciplined and proactive than liberals, and they tend to stay focused on a single goal rather than try to do everything at once," Time's Charlotte Alter explained in a profile of Hogg published Monday. "He and his fellow liberal activists too often find themselves reacting to outrages, he says, 'timing the market' rather than building new political structures from the ground up."
Hogg told her: "Liberals are organized the way that a bunch of six-year-olds doing a group project together with a bunch of crayons are. Conservatives are organized like SEAL Team Six."
In recent weeks, Hogg has been urging Congress to act in the wake of the Uvalde, Texas, school shooting, meeting with lawmakers on Capitol Hill and leading tens of thousands of protesters at this weekend's March for Our Lives. The push for legislative change appeared to finally bear fruit on Sunday when a group of 20 bipartisan senators struck a framework for a gun safety bill.
For Hogg, who has spent the last four years at the forefront of the gun control movement, the deal, if passed in its current form, is "more than has ever been done in my lifetime on the federal level."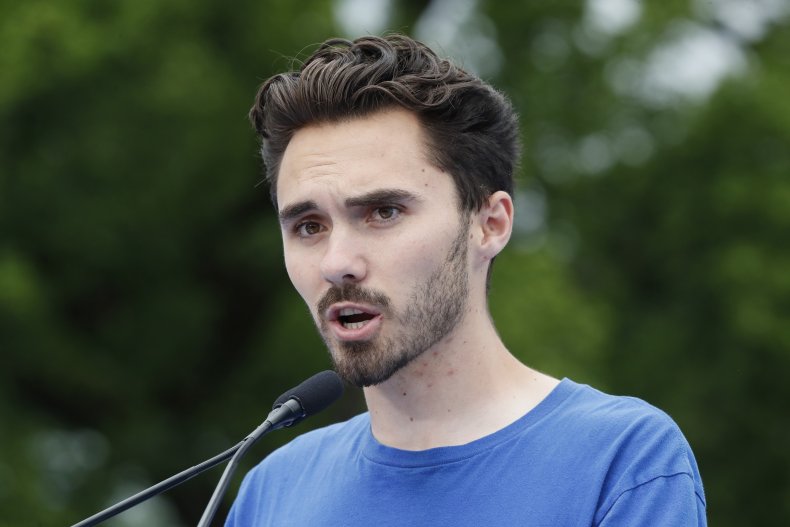 In the interview with Alter, the 22-year-old called the framework on the table "progress," noting that while he would not have backed the compromises made in Congress when he first launched the movement in the wake of the Parkland school shooting, Sunday's deal was more than he had expected.
Shortly after negotiators came to an agreement, Hogg shared a photo of himself with a milkshake, captioning it, "When senators reach a bi-partisan deal on guns for the first time in 30 years- time to celebrate with the breakfast of champions."
Asked if he believed the youth movement he set off as a 17-year-old has accomplished its plan to end gun violence, Hogg said, "Objectively, if you look at the number of gun deaths, no. It hasn't. And it's hard to reckon with that, because we have tried so hard."
"If we're successful, future kids will look at guns the way we look at cigarettes—not as something cool and sexy, but as something that's dangerous and gross," he said to Time. "Because death is gross and murder is gross."
Hogg, who is studying conservative movements as a senior at Harvard University, said one of the most difficult things about leading the youth movement is that he and fellow activists are "not always going to be kids."
He explained that despite a strong Democratic turnout in the 2018 midterms and 2020 defeat of former President Donald Trump, the calls for stricter gun laws have gone unaddressed—suggesting that the goals he and his peers set out to achieve as high school students may not be reached until they are much older than they anticipated.
"We have to get some wins under our belt here for the movement itself, because people are exhausted and hopeless," he said.
Despite the setbacks, Hogg isn't deterred in seeking changes to gun laws at the federal level, saying, "I'm not powered by hope. I'm powered by the fact that I have no other choice."