Deaf Rescue Dog Olive Who Understands Sign Language Wins Pet of the Week
It's been another memorable week for dogs, with highlights including a super-cute Corgi doing an adorable double take and a paralyzed pup reacting with excitement to his brand-new wheelchair harness.
With that in mind, we thought it best to make this week's Pet of the Week awards a dog special, with four courageous canines included in this week's honors.
Remember, if you would like your cat, dog or animal friend of any kind to feature on Newsweek, scroll to the bottom of this story to get all the information you need to get them involved.
Winner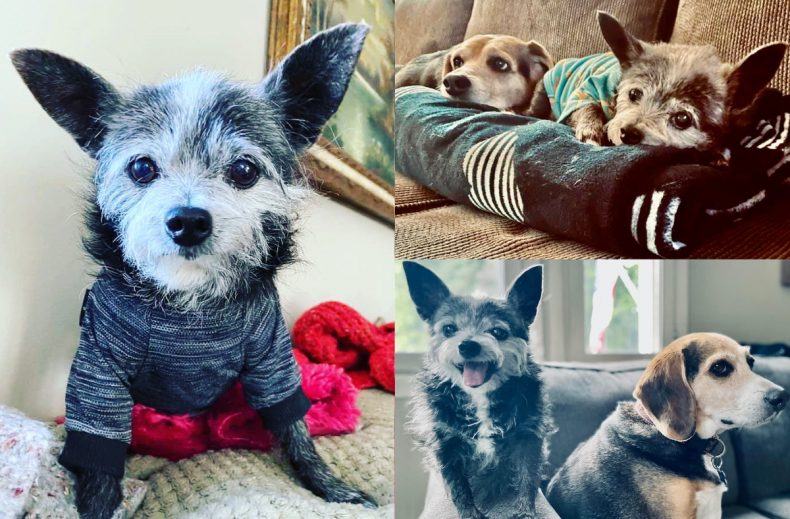 As well as being a dog special, this week's Pet of the Week awards serve as a reminder of the value in providing a home and a second chance at happiness to a rescue dog.
This week's winner, Olive, is a perfect example of that. A mixed breed Chihuahua/Terrier who lives in New York with her owner Elizabeth Dachs, Olive suffered terrible neglect while in the questionable care of her original owners.
Missing teeth, unable to walk and completely deaf, Olive was also found with an open sore that ran the length of her back when she was rescued from a kill shelter by the Hickory Level Hound Rescue. She was subsequently adopted by Dachs, who told Newsweek she fell in love the "heart-melter" the minute she saw her photo on Facebook.
"We already have a Beagle called Diesel and weren't looking for another dog," Dachs admits. "But I could not resist this photo of this 8-lb dog and the thought of her all alone. Within an hour I was on my way to adopt her."
The connection Dachs felt with the photo proved even stronger in person. "She was put in my arms, a tiny little shivering thing," she said. "She immediately fell asleep in my warm, quiet car for the hour-long drive home."
Though it took time for Olive to find her feet, both literally and figuratively, and she continues to live with a series of ailments, she's come on leaps and bounds ever since.
"Olive is small, but mighty, and very loving," Dachs said. "She loves to have her belly rubbed! She has taken a real shine to her 'daddy' and eagerly awaits his lap every evening when he gets home."
Dachs said the family has developed a special form of sign language to help Olive around the house. "Often, when she wakes from a nap she will look around for a reassuring face and then, you can tell, she feels better," she said.
Though they will never know her age—Dachs thinks maybe around 10—they have assigned the date November 30 as her birthday. In any case, Dachs said it feels like Olive is getting "younger every day" as she heals from the trauma of her previous life. She hopes others will follow her lead and adopt an older dog.
She said: "I thank my lucky stars every day for allowing us to have Olive in our lives. She is part of our family now."
Finalists
Our first runner-up, Ricky, faced a similarly difficult start. Kept outside as a pup because his owner's girlfriend "didn't like dogs in the house," he was in bad shape by the time he was taken to get treatment at the Free Animal Doctor clinic in California.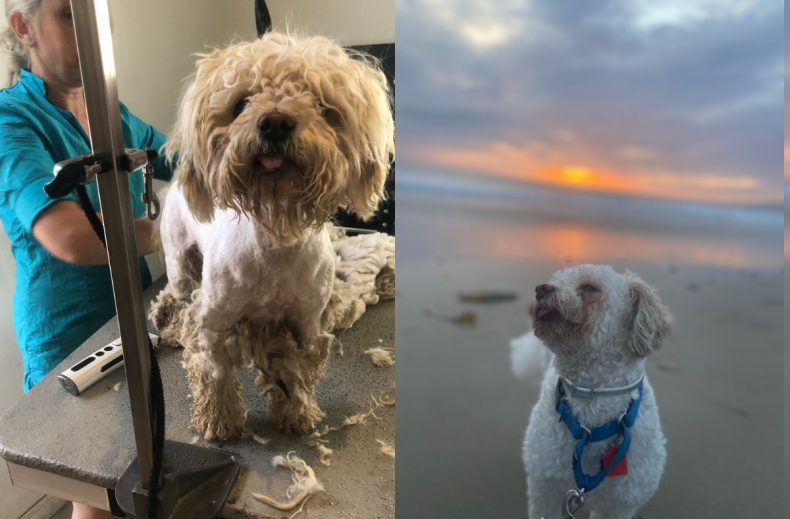 Ricky was born with a shorter mandible jaw which means his tongue often sticks out and appears lazy. Like Olive, the 5-year-old pooch has come a long way from those difficult beginnings, having found a forever home with his loving owner Stephanie Francis.
Francis told Newsweek: "Ricky loves sleeping in human beds, seeing his friends Bruno and Jimmy on neighborhood walks, and sitting in the sun. He hates garbage trucks and coming back too early from walks, but he is a gentle and very loving companion to his grandma."
Our second runner-up is another rescue dog, Fancy, who found a new home with Pam and Tim Sheehan at a farm in Colbert, Washington.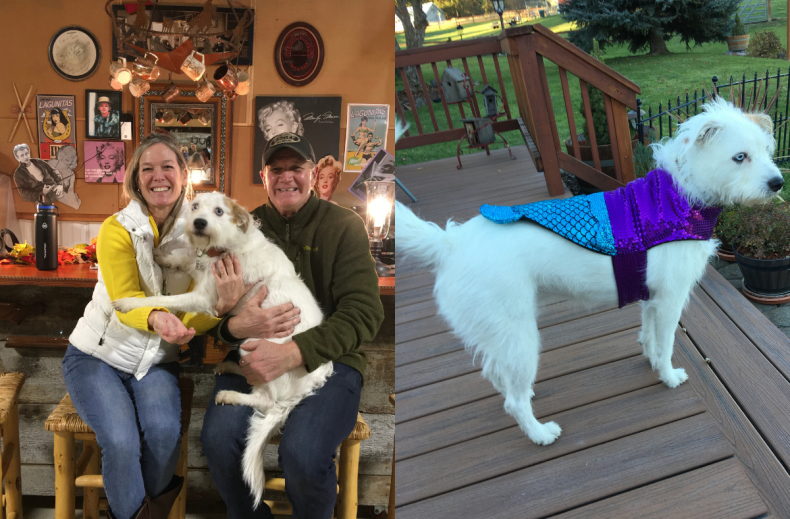 Originally taken in by the Thompson Falls Animal Care Shelter, Fancy was given up for adoption by her first owners, aged just eight months, after some "behavior issues."
However, their loss proved to be the Sheehans gain, with Fancy quickly finding a place among the family's six cats, three chickens, two bunnies and two llamas. Pam Sheehan said: "Fancy healed my broken heart after the loss of our beloved dog Lucky! My nickname for her is Puddin' n' tain."
Our third and final runner-up this week is also a rescue pup called Kato who ended up with a new family after his owner joined the military and could no longer look after him.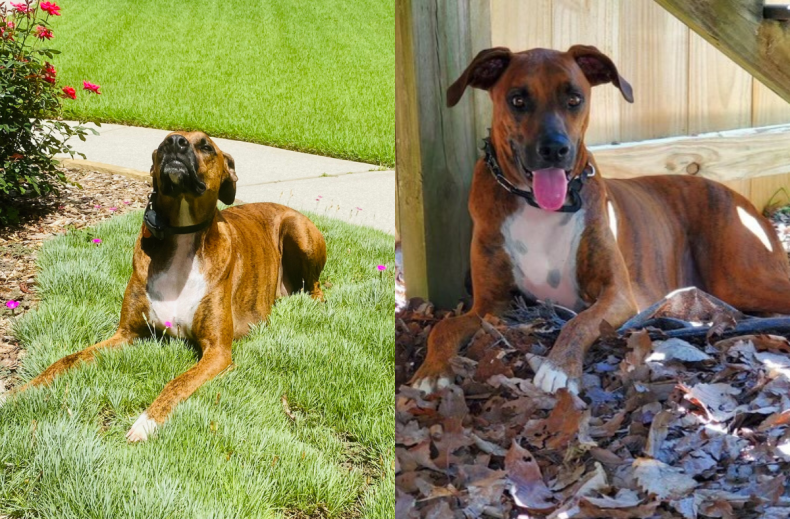 He now lives in Gainesville, Georgia, where he enjoys daily walks along hiking trails and the occasional dip in the ocean. "We had recently lost our previous dog to cancer and missed that special bond," Kato's owner Joy Staeck said. "We are so thankful he came into our lives."
Do you have funny and adorable videos or pictures of your pet you want to share? We want to see the best ones, and they might even make it into our Pet of the Week! Send them in to life@newsweek.com and they could appear on our site.