Are the Golden State Warriors the Most Hated Team in Sports? DeMarcus Cousins Believes So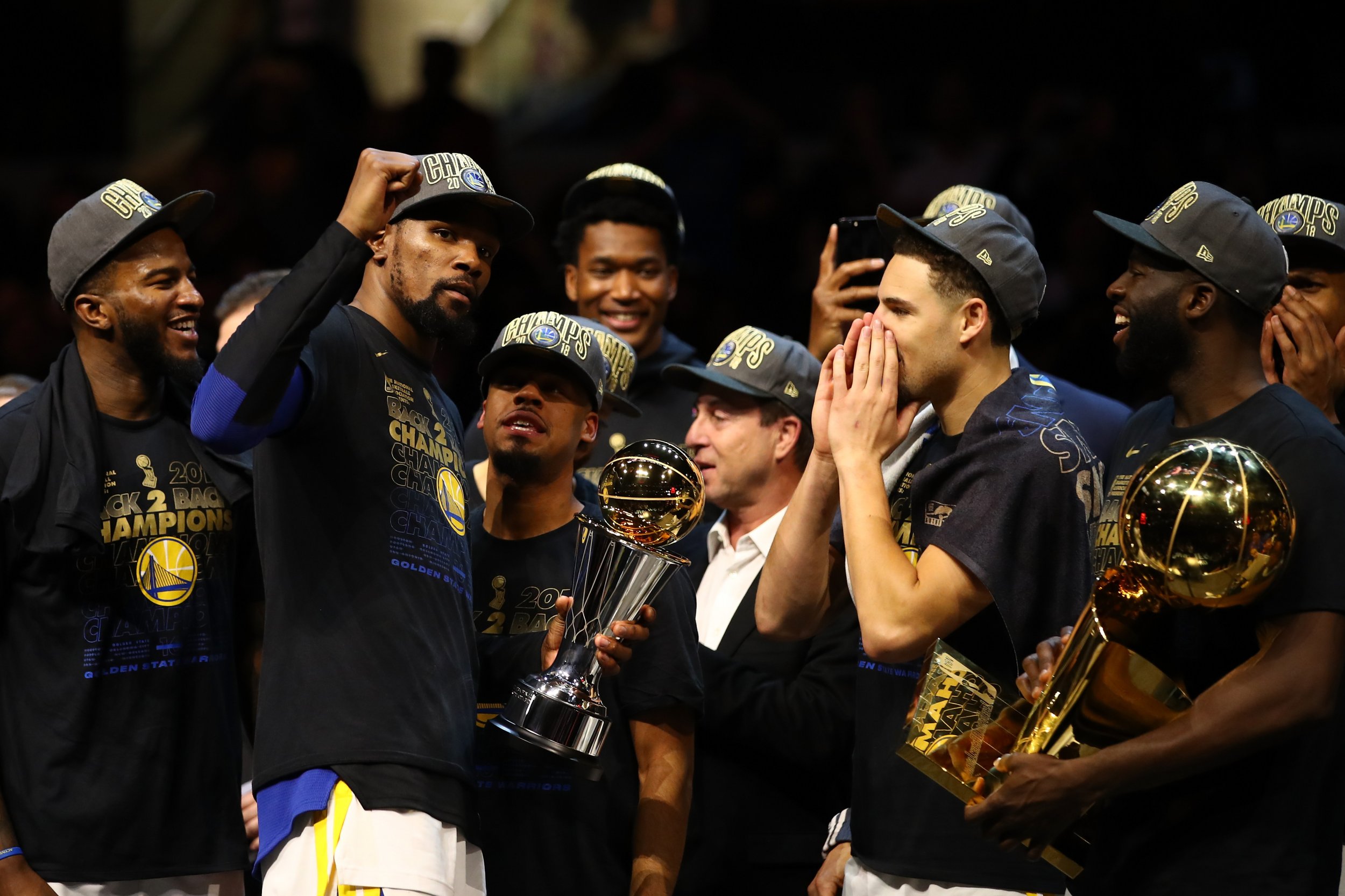 Being a dominant team in any sport comes at a price. Widespread praise and plaudits are quickly replaced by a not-so-subtle feeling the franchise's stranglehold is making the sport too predictable and a sense that it would be better for almost everyone involved if that winning run was brought to an end.
The New York Yankees at different stages of their history, the Shaquille O'Neal and Kobe Bryant version of the Los Angeles Lakers and the dynasty Bill Belichick and Tom Brady built in New England all fit into that category.
Read more: Stephen Curry makes NBA history as Warriors beat New Orleans Pelicans
The Golden State Warriors might be harder to dislike than some of the powerhouses that have dominated the U.S. sporting landscape in the past, but DeMarcus Cousins believes they are now the most hated team in sports.
"I don't really pay attention to storylines," the All-Star center told ESPN. "I mean, they're gonna say what they have to say. They're gonna add their opinions. We're the most hated team in sports."
"You know they hate Kevin [Durant]. They hate me. I think the only guy they really like is Stephen [Curry]. Actually, they may hate him, as well. They hate Draymond Green . But I mean, it is what it is. I can't worry about that."
The Warriors have won three titles in the last four seasons and have generally looked like an unstoppable juggernaut. However, if their dominance on the court has been deflating for rival teams and fans, their conduct off it is what has attracted the lion's share of the criticism.
After losing the 2016 NBA Finals to the Cleveland Cavaliers, the Warriors signed Kevin Durant as a free agent, barely two months after Durant and the Oklahoma City Thunder had pushed the Warriors all the way in the Western Conference Finals.
While perfectly legitimate, the move was immediately sparked controversy and Durant has been widely berated for his swapping Oklahoma for the Bay Area ever since.
Similarly, Cousins's decision to sign a one-year, $5.3 million deal with the Warriors in the summer saw him branded as an opportunist for joining the best team in the league.
Cousins is expected to make his long-awaited debut on Friday after spending almost a year on the sideline because of a ruptured left Achilles tendon. Last season, Cousins made 48 appearances before his injury, averaging 25.2 points, 12.9 rebounds and 5.4 assists per game over 36.2 minutes on the court.
Should Warriors head coach Steve Kerr opt to include the 28-year-old from the start, Golden State will field five All-Stars in its starting line-up.
Cousins and Thompson both have four All-Star appearances, Green and Curry have three and five respectively, while Durant is a nine-time All-Star. Additionally, sixth-man Andre Iguodala also has one All-Star appearance to his name.
Golden State won its sixth game in a row on Wednesday night, beating the New Orleans Pelicans 147-140 at home and improving to 31-14 for the season to tighten its grip on first spot in the Western Conference standings.