Democratic Debate Winners and Losers: Julian Castro and Cory Booker Shine as Beto O'Rourke Falls Flat
Ten presidential candidates took the stage on Wednesday night to participate in the first Democratic primary debate of the 2020 election cycle but some stood out more than the rest—in both a good and bad way.
Senator Cory Booker and former housing secretary Julián Castro stole the two hour show—which covered everything from health care to immigration, climate change and gun violence—as they dominated the conversation both on the debate stage and online. But Texas Democrat Beto O'Rourke fell flat during his first national debate despite having more minutes to speak than eight other candidates.
Booker led the pack with 10.9 minutes of conversation during the two hour event. He was followed by O'Rourke (10.3 minutes) and Elizabeth Warren (9.3 minutes). Castro wasn't too far behind, making the most out of his 8.8 minutes to address his key issue of immigration.
The former Housing and Urban Development Secretary had little name recognition going into the debate on Wednesday, but came out as one of the event's winners. According to Google Trends, searches for Castro's name spiked more than 2,4000 percent in searches from the beginning of the debate. He also had several moments during the event that caught attention on social media.
The first was his response when asked about abortion access and reproductive health. He was notably praised for noting that the trans community is also affected by reproductive rights.
"I don't just believe in reproductive freedom, I believe in reproductive justice," Castro said, prompting cheers from the audience. "And what that means is just because a woman or—let's also not forget someone in the trans community, a trans female—is poor, doesn't mean they don't have the right to exercise that right to choose."
Castro was also praised online for the specificity of his answers on Wednesday.
When asked about immigration, the former San Antonio, Texas, mayor said that he would get rid of Donald Trump's "zero-tolerance" immigration policy on the first day of his presidency. He also outlined a detailed policing reform plan when asked about the broader issue of criminal justice reform.
Another viral moment for Castro included his response to the situation at the U.S. southern border, specifically the tragic death of a father and daughter who drowned in the Rio Grande while trying to reach Texas earlier this week.
"We saw that image today that broke our hearts," he said, referring to a photo of the father and daughter published that was published widely, including on the front page of The New York Times. "It should also piss us all off."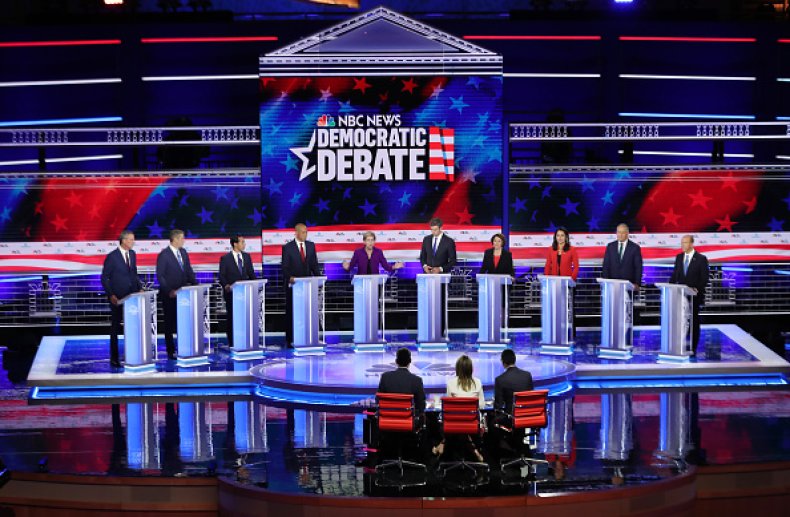 Another winner of the night was Booker, as he used his time to highlight the key strengths of his 2020 campaign. The New Jersey senator leaned into his experience as the former mayor of Newark, noting that he was the only candidate to live in a low-income community
During the debate on gun policy, Booker brought the issue home by saying that he's probably the only one on the panel who lives in a neighborhood where seven people were shot last week. He noted one of his friends was killed last year in a shooting.
"This is not policy. This is personal," Booker said.
But one of his biggest moments of the night came when he discussed transgender violence.
"We do not talk enough about trans Americans, especially African American trans Americans and the incredibly high rates of murder right now," Booker said. "We don't talk enough about how many children, 30 percent of LGBTQ kids, who do not go to school because of fear."
During his remarks, he also called for a "president who will fight to protect LGBTQ Americans every day from violence in our country." President Donald Trump's administration has rolled back several LGBTQ protections.

Booker entered the 2020 debate after a strong week leading national headlines for calling out Joe Biden's praise of two segregationist senators. Booker released a statement slamming Biden's comments, stating that is "not the model for how we make America safer and more inclusive place for black people, and for everyone."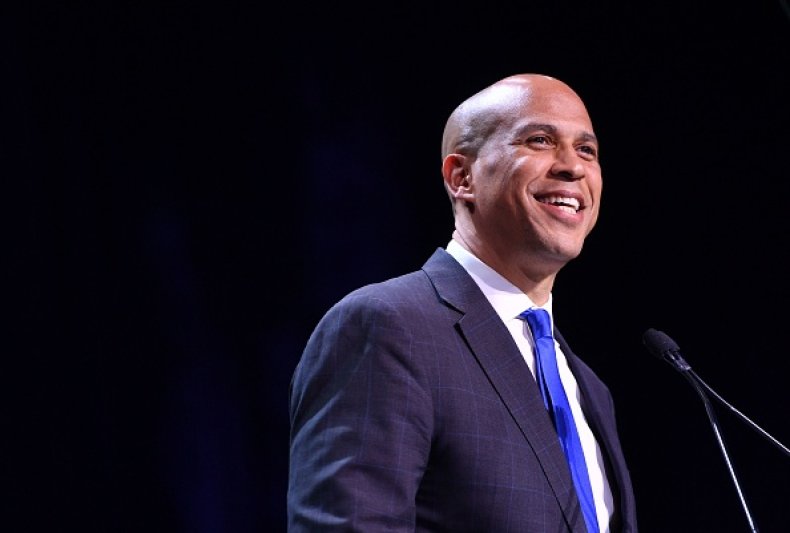 But one of the biggest losers of the night was O'Rourke. Despite the fact that he had the second-most amount of time to speak, the former darling of the Democratic party failed to have a breakout moment that set him apart from the pack.
The most interesting moment for the Texas Democrat may have been his very first answer, to which he responded in Spanish, though he did not answer the question. The moment went viral on social media, but mostly thanks to a side-eye reaction from Booker, who, along with Castro, spoke in Spanish later in the broadcast.
When asked whether he supported a marginal tax rate of 70 percent on top earners making more than $10 million a year, O'Rourke began his response in English but quickly moved to Spanish to say that "we need to include each person in our democracy."
O'Rourke was also heavily challenged, and interrupted, by Castro when it came to immigration. The two Texan lawmakers sparred over whether or not coming across the border illegally should be a crime. It was one of the biggest and most personal clashes of the night.
Castro has proposed repealing Section 1325 of the Immigration and Nationality Act, which would decriminalize crossing the border. O'Rourke has said he doesn't agree with that proposal but supports a "comprehensive re-write" of immigration laws and backs plans to "ensure you don't criminalize those who are seeking asylum."
Castro seized on O'Rourke's response, telling him that "if you did your homework on this issue" he'd understand that what he is talking about is different than Castro's proposal.
After the debate, Castro continued to criticize O'Rourke during an appearance on MSNBC, saying the former congressman was "misinformed" and that the lawmakers from Massachusetts, New Jersey and Ohio on stage better understood immigration laws.
Despite rising to national stardom during his 2018 Senate run, O'Rourke's presidential campaign has barely been able to lift off. After months of speculation, O'Rourke announced his 2020 White House bid in mid-March on the cover of Vanity Fair magazine. The cover photo showed the Texas Democrat quoted as saying "I want to be in it. Man, I'm just born to be in it."
Following his national announcement, O'Rourke kept his 2020 campaign mostly on the ground with in-person campaigning. He held more than 150 town halls mainly in early primary states, meeting voters in coffee shops and on college campuses.
The campaign style, while successful during his 2018 Senate run, didn't work too well initially for his presidential bid. O'Rourke sagged in the polls, averaging just 5 percent support. Just two months into his 2020 bid, he essentially launched a campaign reboot. Despite the relaunch, O'Rourke is averaging just 3.3 percent in national polling, according to Real Clear Politics.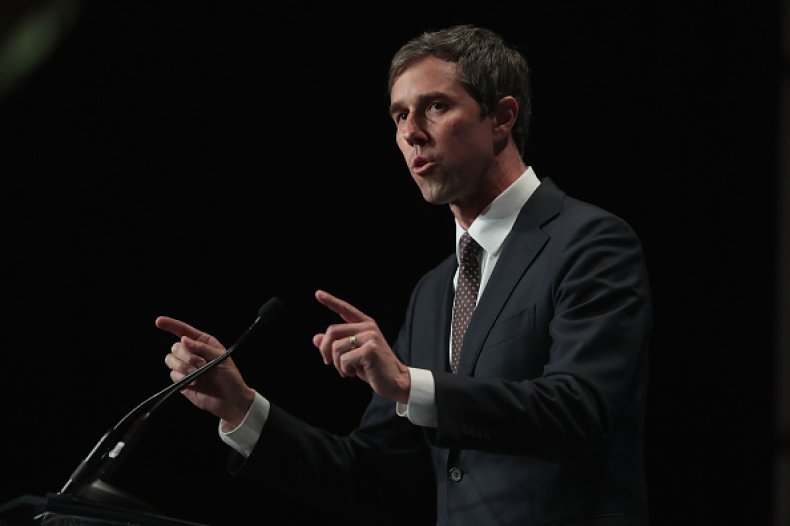 Other stand out moments from Wednesday's debate came from the three female candidates on stage: Warren, Amy Klobuchar and Tulsi Gabbard.
Klobuchar went viral for shutting down her male candidates when it came to abortion rights. As Washington Governor Jay Inslee tried to claim that he was the "only candidate" to move the ball on reproductive choice, Klobuchar stepped in to recognize the work of her fellow female candidates.
"I just want to say there are three women up here who have fought pretty hard for a woman's right to choose. So I'll start with that," she said, prompting applause from the audience.
Warren, who has been surging in recent 2020 polls, was just one of two candidates on stage to say she supports Bernie Sanders' Medicare for All plan. She explained that she backed the plan, which would replace private insurance with a government-run system, because she has seen the rise of health care costs bankrupt American families.
"Some politicians say Medicare for All isn't possible. What they're really saying is that they don't want to fight. Well, I do. Health care is a basic human right," Warren said to applause. "We fight for basic human rights, and that's why I'm fighting for Medicare for All."
The remaining 10 candidates to qualify will debate on Thursday, starting at 9 p.m. eastern time. The second night of the debate will feature the race's top contenders, former Vice President Joe Biden and Vermont Senator Bernie Sanders, going head-to-head.
The four Democratic candidates who will not be participating in the first debate are Montana Governor Steve Bullock, Congressman Seth Moulton of Connecticut, former Alaska Senator Mike Gravel and Mayor Wayne Messam of Miramar, Florida.