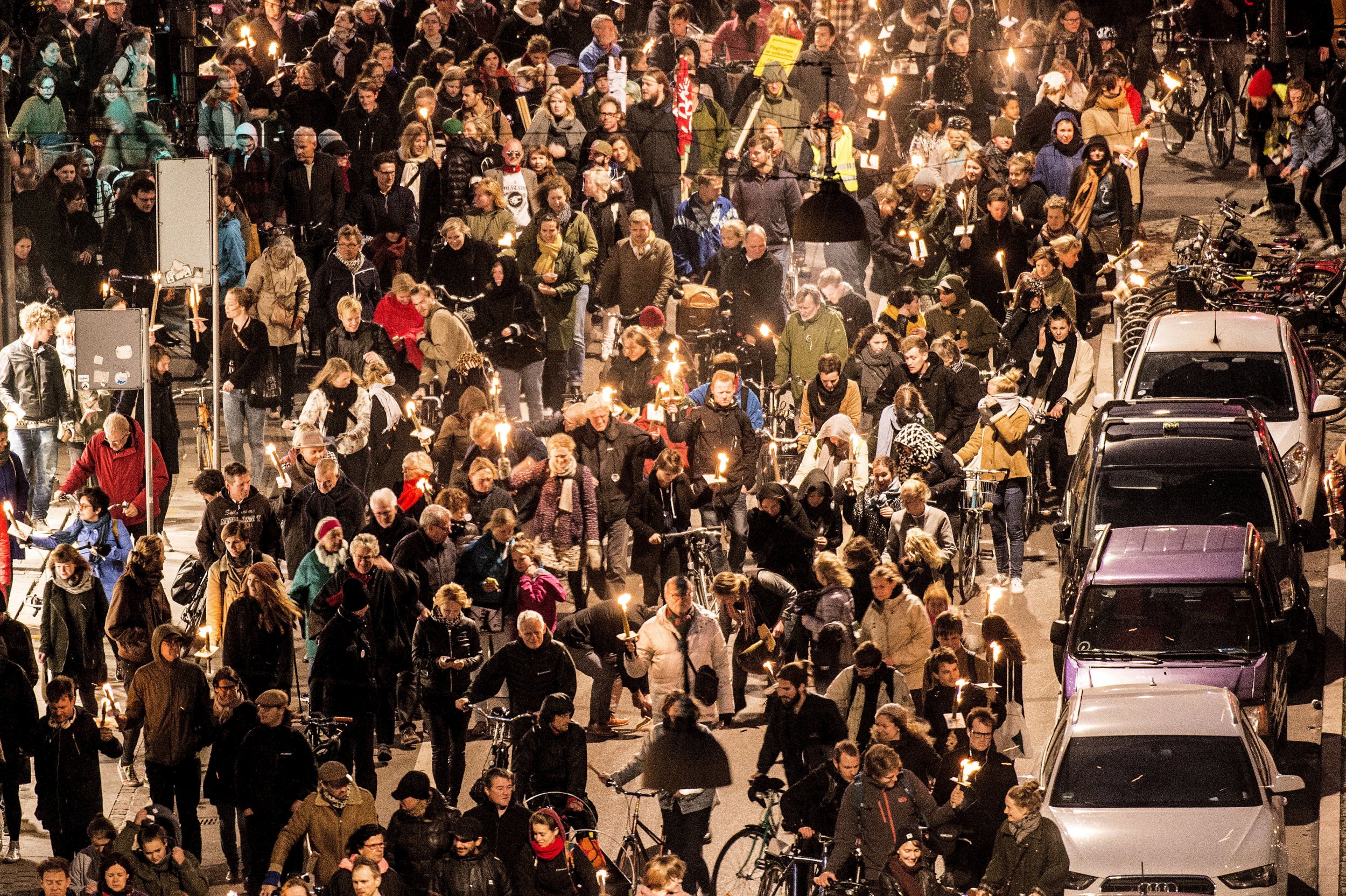 Denmark's parliament passed measures on Tuesday aimed at deterring refugees from seeking asylum, including confiscating valuables to pay for their stay, despite protests from international human rights organizations.
The measures, which also include extending family reunification among refugees from one year to three years, are the latest sign that the Nordic welcome for refugees is waning as large numbers flee war in Africa and Middle East for a better life in Europe.
The "jewelry bill" is the latest attempt by Denmark's minority center-right government to curb immigration to a country that took in a record 20,000 refugees last year.
Under the bill, refugees could keep possessions amounting to 10,000 Danish crowns ($1,450), raised from 3,000 crowns after criticism from human rights organizations. Valuables of special emotional value such as wedding rings will be exempt.
The Liberals Party government has just 34 out of 179 seats in parliament and depends on support of rightist parties, including the anti-immigration Danish People's Party (DF), to pass laws.
During a three-and-a-half hour debate, dissenting voices from small left-wing parties were heard including from Red Green Alliance.
But the bill passed with an overwhelming majority, backed by the main center-left opposition party Social Democrats, highlighting a shift to the right in Denmark's political landscape thanks to DF's popularity and rising concern over refugee numbers.
"I wouldn't say that I have become racist or anything," said Poul Madsen, a taxi driver, before the bill was passed. "But I may be more aware of the fact that this has some downsides and may be a potential problem for our society and our economy."
Denmark is not the only one Nordic country trying to shut its doors to migrants. Sweden, which took in over 160,000 refugees last year, the most per capita in Europe, introduced checks on its border to Denmark at the start of the year.
Swedish Prime Minister Stefan Lofven promised on Monday more resources for police after an employee was stabbed to death at a refugee center for unaccompanied minors. A minor was arrested on suspicion of murder or manslaughter after the incident in western Sweden, local TT news agency reported.
A poll on Monday showed support for Lofven's Social Democrats at its lowest for nearly 50 years, in part due to a sense the government was unable to cope with the refugee influx.
Norway, meanwhile, has been trying to send back refugees who crossed over from Russia. Russian Foreign Minister Sergei Lavrov said on Tuesday Moscow would not take them back.
Denmark is also not alone in targeting migrants' valuables. Switzerland has started taking valuables from asylum seekers over 1,000 Swiss francs ($985), the German state of Baden-Württemberg valuables above 350 euros ($380), while other southern states have been reported to do the same.
"Most (refugees) have lost everything and yet this legislation appears to say that the few fortunate enough to have survived the trip to Denmark with their few remaining possessions haven't lost enough," the Organization for Security and Cooperation in Europe (OSCE) said, mirroring criticism from many organizations.