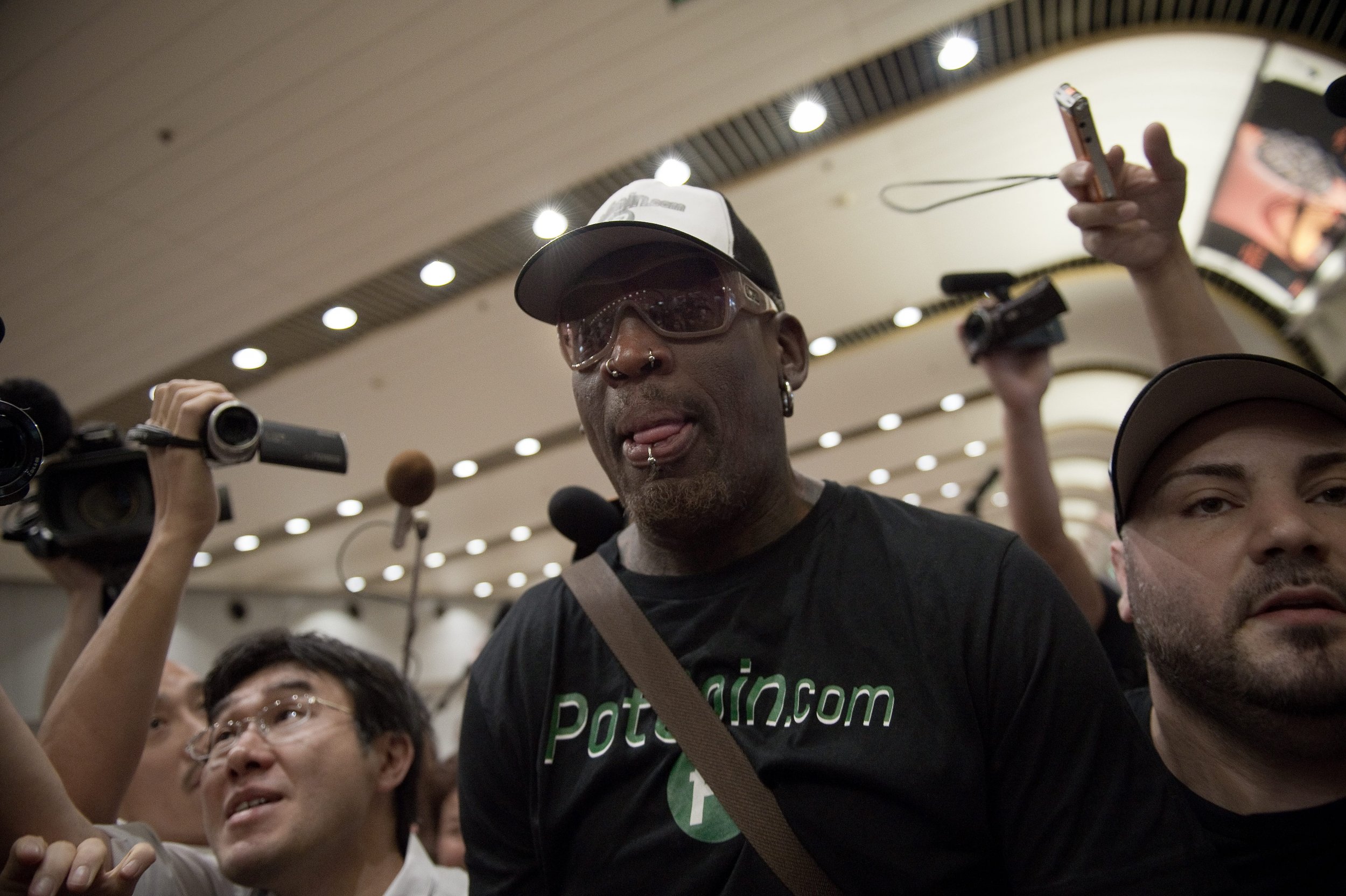 North Korea's decision to release U.S. student Otto Warmbier, who died on Monday after returning home in a coma, was partly attributable to ex-NBA star Dennis Rodman's trip to the authoritarian state, according to the former basketball player himself.
Warmbier was detained by North Korea for almost 17 months after being arrested in January 2016, allegedly for trying to steal a propaganda poster. He returned to the United States on June 13 but was in a coma and immediately taken to a hospital in Cincinnati. He died six days after his return.
U.S. officials have blamed North Korea for Warmbier's death, and President Donald Trump condemned "the brutality of the North Korean regime as we mourn its latest victim." Pyongyang claimed that Warmbier had contracted botulism—a potentially fatal bacterial disease—after being given a sleeping pill from which he never woke up.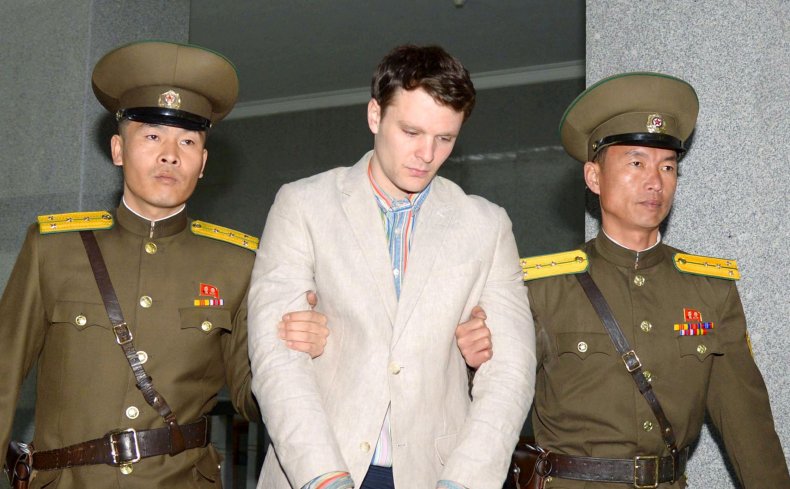 Rodman's recent visit to North Korea coincided with Warmbier's release, although the former basketball star claimed he was traveling as a private citizen. But on Good Morning America on Friday, Rodman suggested he might have had an influence on the release.
"I was just so happy to see the kid released," said Rodman. "Later that day, that's when we found out he was ill, no one knew that. We jumped up and down...Some good things came of this trip."
Read more: Here's how Dennis Rodman's previous visits to North Korea—all of them surreal—turned out
Warmbier's family denies that Rodman played any role in the release. "Dennis Rodman had nothing to do with Otto returning to the United States," said Warmbier's father in a statement to ABC News. The State Department also has denied that Rodman had anything to do with Warmbier's return.
Rodman's agent, Chris Volo, told ABC News that he had asked Rodman to plea for Warmbier's release three times before the visit. "I know that being there had something to do with it," said Volo, claiming that North Korean officials "understood" that releasing Warmbier was a prerequisite to building any sporting relations between the country and Rodman.
Rodman has now been to North Korea five times and has developed a curious friendship with the country's supreme leader, Kim Jong Un, a basketball fanatic and one of Washington's biggest enemies.
While he did not meet with Kim during his most recent visit, Rodman said they have an amicable relationship and shared various pastimes. "We sing karaoke," said Rodman. "It's all fun. Ride horses, everything."
Rodman said he was planning his next visit to Pyongyang for August and urged President Trump to get in touch with him and try to start a dialogue with Kim.
"I'll ask him right now. Donald, come talk to me. Let's try to work this out. Because you know what? I get nothing out of this. The only thing I get is out of pride for my country, America. I love America," said Rodman. "But I want these two sides to get together and try to figure something out. Some dialogue. That's it."