On Thursday, Florida Governor Ron DeSantis signed legislation that would ban abortions after 15 weeks of pregnancy.
"We are here today to protect life. We are here today to defend those who can't defend themselves," DeSantis said Thursday morning at a church in Kissimmee, Florida.
DeSantis said that the legislation "protects the rights of unborn children starting at 15 weeks."
Prior to the new law, Florida allowed abortions until 24 weeks. Florida's Republican-controlled legislature approved the 15-week abortion ban last month.
The new law does not make exceptions for cases of rape, incest or human trafficking.
"This is a time where these babies have beating hearts, they can move, they can taste, they can see, they can feel pain, they can suck their thumbs, and they have brain waves," DeSantis said. "This will represent the most significant protections for life that have been enacted in this state for a generation."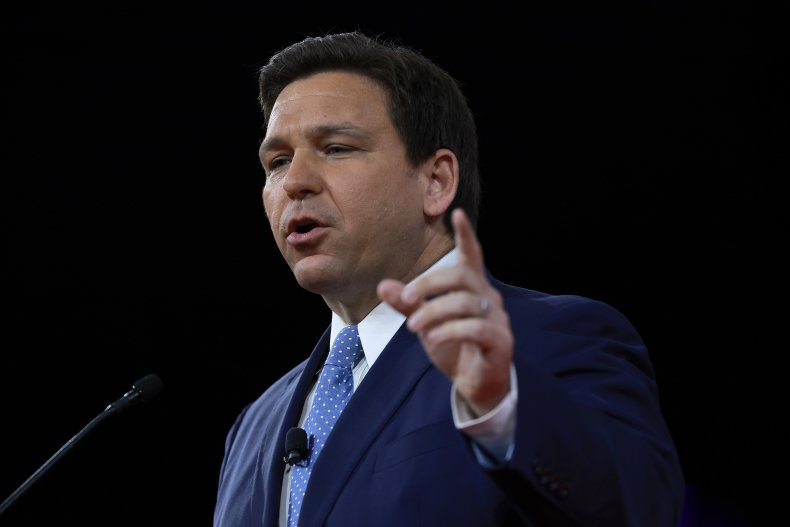 Florida is one of the latest GOP-led states to adopt new abortion restrictions in recent months. On Tuesday, Oklahoma Governor Kevin Stitt signed legislation that would put medical professionals who perform abortions at risk of being charged with a felony, with the exception of cases in which a pregnancy threatens the life of a mother.
In Texas, a law that was enacted in September banned abortions after around six weeks of pregnancy and doesn't provide exceptions for instances of incest or rape. It also gives citizens the right to sue doctors and others who assist women in getting abortions beyond the six-week limit.
The newly-signed Florida legislation has been roundly criticized by Democrats. President Joe Biden last month blasted the bill after it was advanced by Florida's legislature.
"Last night, the Republican-controlled Florida legislature passed a dangerous bill that will severely restrict women's access to reproductive health care. My Administration will not stand for the continued erosion of women's constitutional rights," Biden wrote on Twitter on March 4.
Florida State Representative Anna Eskamani, a Democrat, also criticized the legislation on Thursday morning.
"Governor DeSantis plans to sign HB5, the 15-week abortion ban into law today. Another effort by our Governor to appeal to a conservative base as he strips away the bodily autonomy of Floridians. Decisions around someone's pregnancy are personal & should not involve politicians," Eskamani tweeted.
Meanwhile, at the bill signing ceremony in Florida, Republican leaders and pro-life advocates praised the new law.
"What we're doing here today, what the governor is about to do, is the legacy of each one of your fights," Florida House Speaker Chris Sprowls said during a speech at the church.
"Each time that you have worked to save a child's life, each time you've helped a child who's been born be successful...All of that is a legacy that starts with life, and that is what we are doing here today."
Update 4/14/22 12:40 PM ET: This story was updated with additional information.